Pebble Grey Launch on Affiliate Window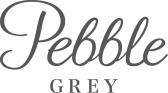 All about Pebble Grey
Pebble Grey is a bathroom interiors brand with a strong focus on elegant luxury bathroom mirrors.
Despite being an online-only brand, Pebble Grey have quickly established themselves as market leaders who are at the forefront of design and innovation in bathroom accessory design. Exclusive products such as LED and florescent mirrors fitted with shaver sockets, demister pads and sensor switches have helped make Pebble Grey stand out in the marketplace. The brand has become a firm favorite with interior design publications and has even featured in Channel 4's Grand Designs. Pebble Grey's online presence is supported by active social media campaigns on Facebook and Twitter.
Why join the Pebble Grey  affiliate program?
Our program offers a great 8% base commission rate this will be review before the end of the year. There are currently 4 commission groups set up, Bathroom Lighting, Bathroom Cabinets, Bathroom Mirrors and Bathroom Accessories, there are plans to grow the offering throughout the next 12 months and as this happens the new commission groups will be added.
We will also be running incentive schemes throughout the year focusing on various product ranges.
The Pebble Grey Product feed is updated on a daily basis and we will of course keep you updated of any new products and services that we will be launching later in 2013 via the affiliate newsletters.
The program is managed by Pebble Greys digital media agency Bloom Media and the affiliate account manager there is Steve Harrison, feel free to contact Steve for any help or assistance that you may need, we are always happy to lend a hand where we can to our affiliates, just e-mail sharrison@bloommedia.co.uk
The Pebbly Grey launch promo
On top of the amazing commission rate offered by us, we will be launching with an additional 3% commission on all sales generated in the first month of the campaign, with a site AOV of around £150 there is great potential to earn some serious money.
Make sure you sign up to the Pebble Grey affiliate program today!