PAYDAY Special | Get 15% off at Chemist Direct!
Chemist Direct Affiliate Newsletter
---
PAYDAY Special | Get 15% off at Chemist Direct!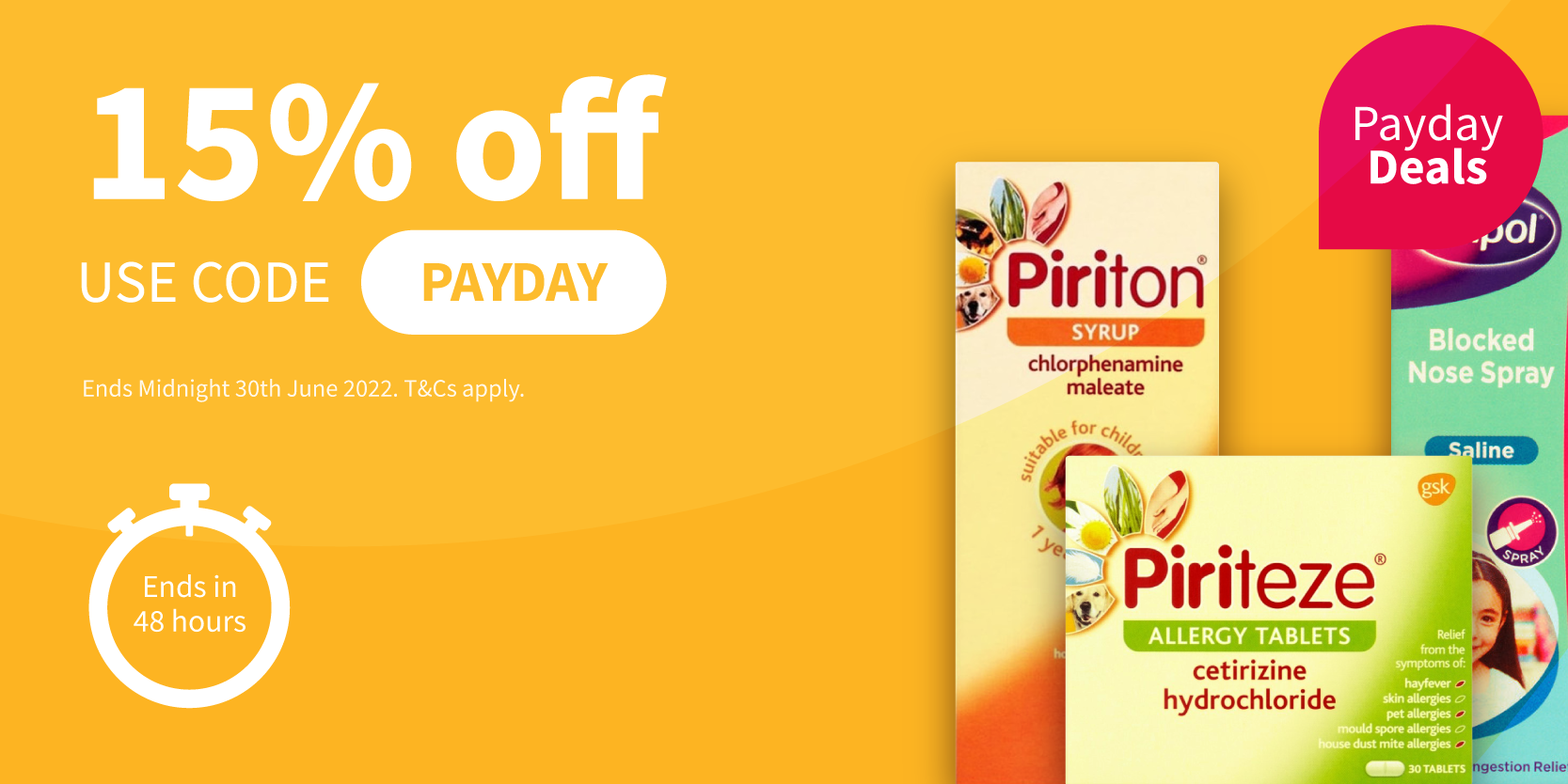 Make the most of payday at Chemist Direct and save 15% off orders!
Use code PAYDAY at checkout to save.
Be quick, this code will EXPIRE at MIDNIGHT on 30-06-2022!
Terms apply, UK delivery only.
Click here to find out more.
Malibu Lotion Protection SPF4 provides a low protection lotion to help protect your skin from harmful UVA/UVB rays.
Our Price £3.49

Malibu Miracle Tan Aftersun 150ml is a silky moisturising before and after sun lotion that helps accelerate the tanning process and enliven the skin complexion for a radiant, natural look all year around.
Our Price £3.25

Malibu Dry Oil Spray provides protection from UVA and UVB sun rays which are harmful to the skin. The formula is water-resistant, non-greasy and can be easily applied through its spray bottle.
Our Price £3.00

Malibu Lotion for Kids SPF50 100ml is a high factor suncream for your kids. Keep them protected with this high SPF50 lotion.
Our Price £2.75

Malibu Aloe Vera Moisturising Aftersun Gel is a soothing, cooling and moisturising gel to help maintain your tan and make it last longer.
Our Price £2.60

Malibu Low Sun Protection bronzing oil is perfect for skin that tans easily and doesn't burn. The formula is vitamin enriched with argan oil and will leave your skin with a healthy glow while offering protection from harmful UV rays.
Our Price £2.50

Allergy & Hayfever Relief contains 10mg of Loratadine for relief from hayfever, seasonal allergies, skin allergies, and hives. Multipack of 360 Tablets - 30 Tablets x12 Pack.
Our Price £15.49

Clotrimazole 500mg Pessary is a vaginal tablet with an easy to use the applicator for treating thrush. Its effective single dose pessary goes straight to the site of the infection for treatment of vaginal thrush.
Our Price £8.59

Ibuprofen 400mg Tablets help to reduce inflammation and muscular and rheumatic aches and pains.
Our Price £4.69

Panadol Extra Advance Tablets provides extra effective pain relief from headaches, period pain and the aches & pains associated with colds & flu.
Our Price £4.39