---
Patterned Tights At Sock Shop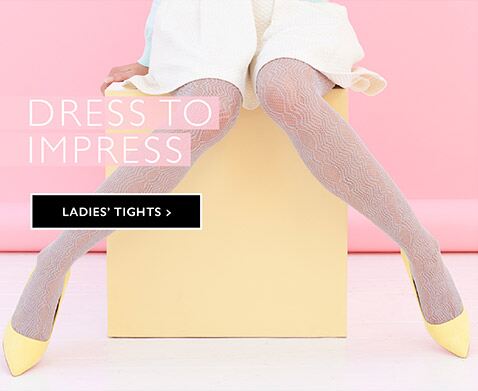 Be seriously stylish every season by stepping out in an item from our range of fashionable Patterned Tights. Whether you're shopping on a Saturday afternoon or going on that hot date, patterend tights are now serious accesories that can make or break your outfit. Get noticed for your serious sense of style in a pair of tights from this gorgeous fashion range.
Sparkle just like the diamond pattern on these ultra fashionable net tights.
Our Price £5.99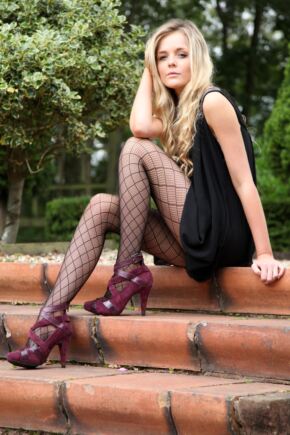 Decorative, but without the over-the-top colour mixes that put some tights-wearers off patterning, these Elle Block Fair Isle Patterned Tights use subtle damask-woven designs to produce texture and tone while the opaqueness helps create an even leg colour.
Our Price £8.99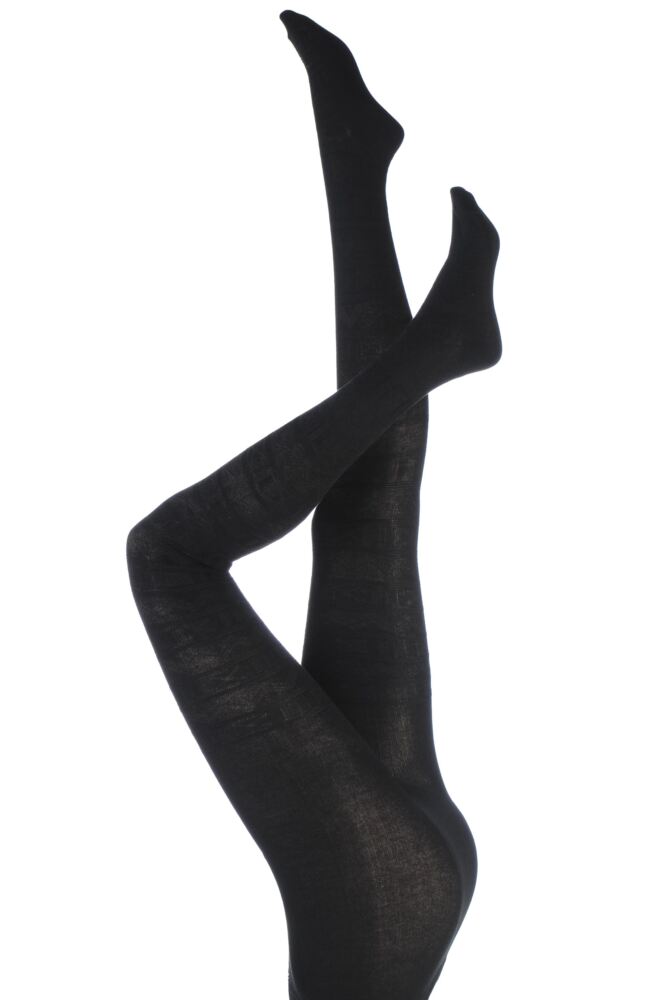 Always fashionable, relentlessly cute, polka dot is one of the very few patterns that can be fun and formal at the same time, and these gorge Pretty Polly Dots Pin Spot Tights do a fabulous job of that.
Our Price £10.99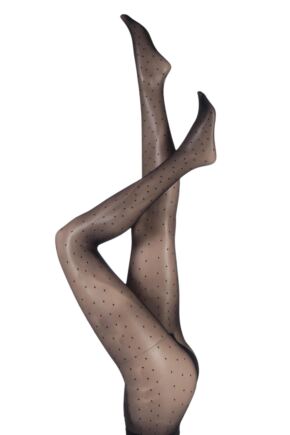 You'll be forgiven for seeing spots this summer, it's returning as a trend once more, and being capitalised on by these super-bold Pretty Polly Large Spot Tights Nicknamed 'Pretty Poppy' the sheer tights and over-sized polka dots do have a certain 60s pop art appeal to them.
Our Price £10.99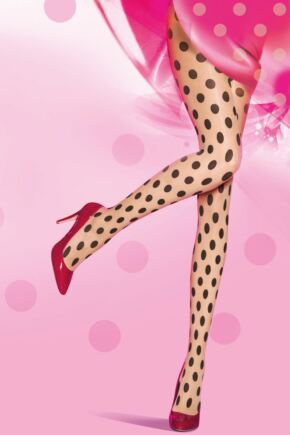 Yes, you can buy a printed tight with a star design, but how much classier and more stylish are these fully woven Elle Stars Opaque Tights?
Our Price £6.99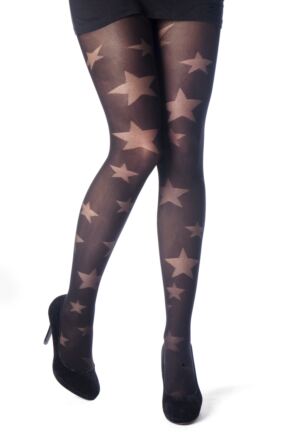 Stunning looking, with an opaque kirigami-style lace pattern motif sitting on a 20 denier sheer leg, these fashion forward Jonathan Aston Graceful Lace Mock Over the Knee Tights make quite an impact, whether they are worn with clubbing gear or with the most casual denim cut offs.
Our Price £12.99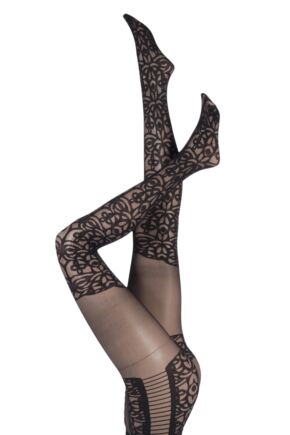 You might not feel like you're walking in the air, but you will feel a surge of festive joy wearing these Pretty Polly Christmas Snowman Mock Over the Knee Tights.
Was £8.99
Now £6.74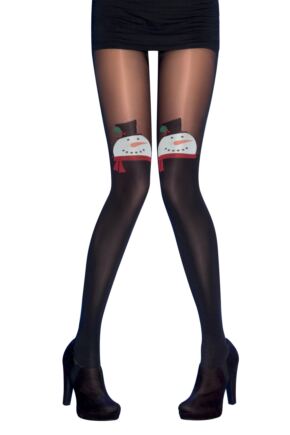 Stay warm, look cute in these Elle Winter Soft Heart Patterned Tights with their sweet, all-over heart design on an opaque knitted leg that is perfect for wearing in colder weather.
Our Price £8.99