Pasttimes.com re-launch exclusively on Affiliate Window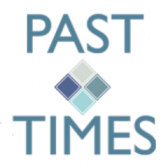 Past Times, the well-loved gift retailer is being reborn anew exclusively online in 2012 with exciting new plans for the look and feel of the website and fantastic new products hitting the pages this Spring Summer.
Pasttimes.com is the epitome of nostalgia and sunny memories, evoking the strong emotional ties we have with our friends and family through a wonderful range of handpicked gifts, with something perfect for all. We pride ourselves on offering high quality gifts which appeal to a broad demographic - we have the ideal gift for any occasion.
Why join our affiliate programme?
• 10% Commission rate until 27th April 2012
• 8% Standard commission rate
• 30 day cookie length
• Great average basket values
Launch incentives – April & May
• Extra £50 for sales > £1,000
• + another £250 for sales > £5,000
Exclusive Affiliate Window Offers! (one offer per order)
Spend £20 and get a free Bagpuss Musical Toy (Worth £9.00)
(use code FREEBAGPUSS) – Valid until 30.04.2012 (or stocks last)
Spend £40 and get 20% Off
(use code OFFER40) - Valid until 30.04.2012

Spend £20 and get a free Roland Rat Window Toy (Worth £10.00)
(use code FREEROLAND) – Valid until 30.04.2012 (or stocks last)
Free delivery on orders over £25 (saving £4.95)
(use code FREE25DEL) - Valid until 30.04.2012
Join the programme today at https://www.awin1.com/signup.php?merchant=3864
We look forward to working with you!
Please contact Steve with any further questions - steve.jones@pasttimes.com