Park Lane Champagne Launch with Affiliate Window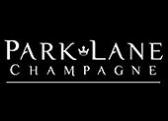 Park Lane Champagne are launching their affiliate programme with Affiliate Window today. The company offers a range of personalised alcoholic beverages varying in price between £10 - £1000 and are offering a 10% commission rate on ALL sales tracked during March, April and May 2012.
With an average order value of £35 and growing, Park Lane Champagne promises to be a fantastic opportunity for affiliates operating in the gifting market.


Personalised champagne is a popular gift for birthdays, graduations, engagements, weddings and even a simple 'Thank You'. The champagne is of the highest quality and is matured for at least 3 years (the legal minimum being just 15 months). The champagne is sourced by a 3 generation family grower near Épernay.

Premiership Football Club Online Off-licences
Park Lane Champagne also run the online off-licence for Premiership football clubs Liverpool FC, Newcastle United FC and Fulham FC with several other leading club stores planned for a 2012 launch.

Launch Commission rate and cookie length:
For the launch of our first affiliate initiative we are offering a 10% commission on all website sales (usually 5%) with a 30 day cookie length.


Contact details:
For further information about our programme, or to discuss a promotion, please contact Jon Morse on 01342 826555 or email jon@parklanechampagne.co.uk
Darwin Profile:
Park Lane Champagne: http://ui.awin.com/merchant-profile/4218