Pallet Trucks Available at ESE Direct
---
Pallet Trucks Available at ESE Direct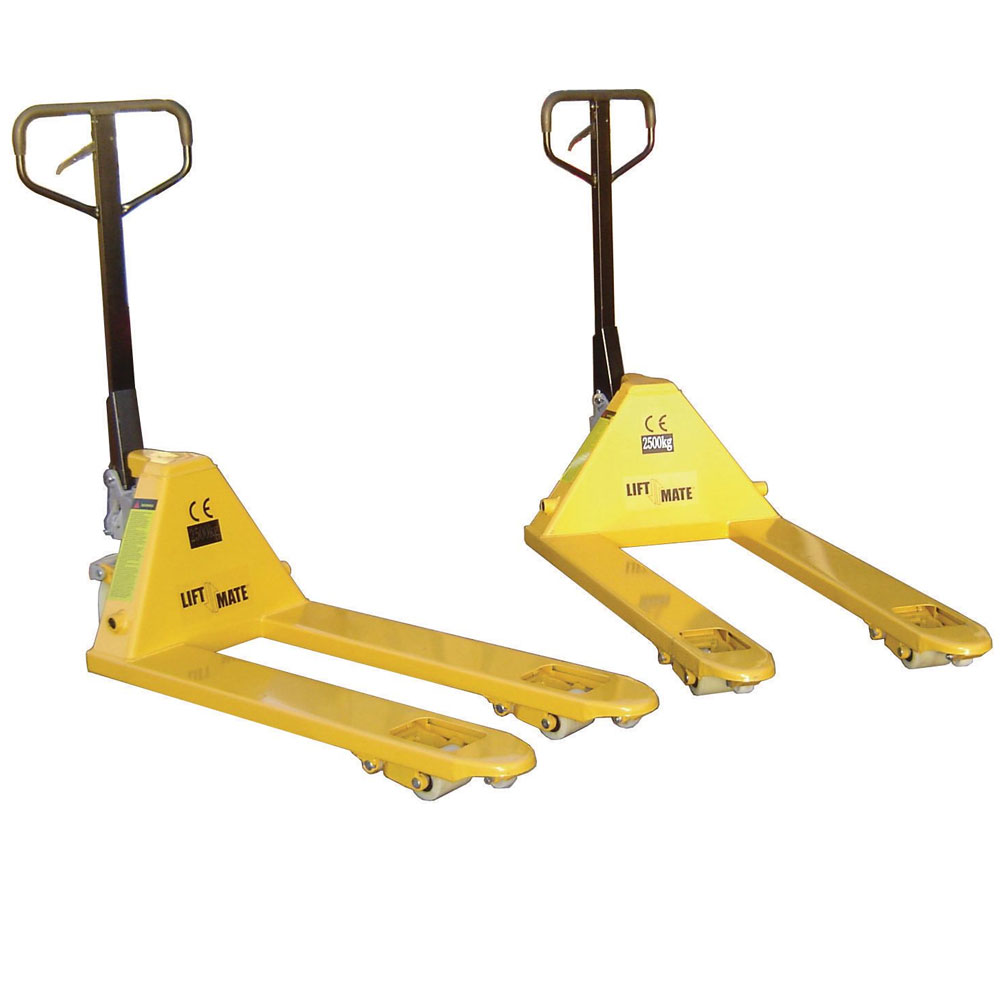 Pallet Trucks Available at ESE Direct.
Get 5% off Pallet Truck Orders Over £200 using code - WR5 at Checkout.
Hurry offer expires - Midnight 31.01.20.
Click here to find out more.
Heavy-duty welded steel construction Mounted on 175mm diameter nylon steering wheels and tandem 80mm diameter nylon rear rollers
Our Price £229.00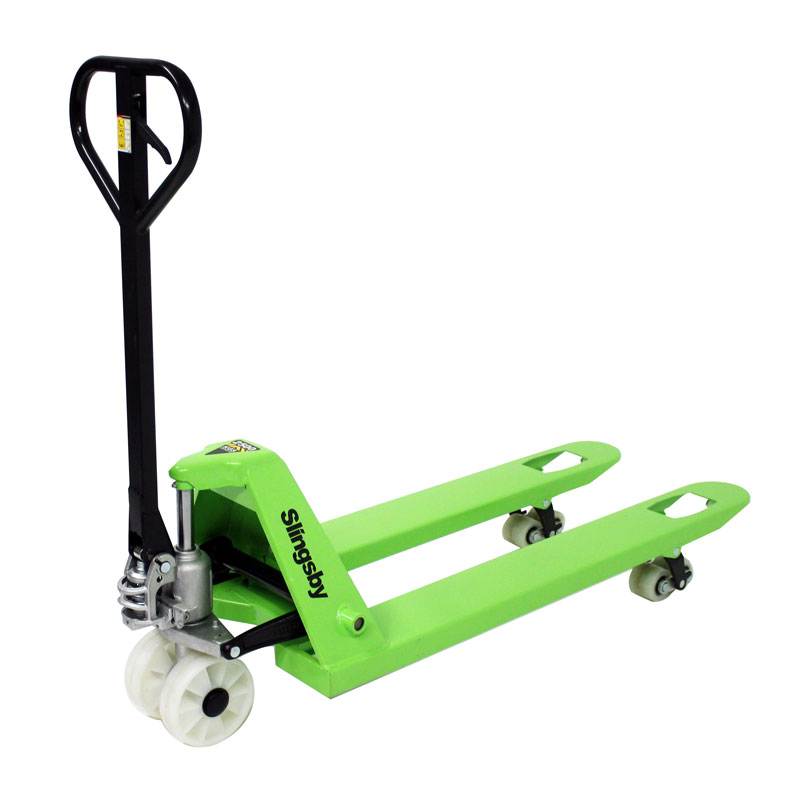 Heavy duty steel pallet trucks with 2500kg load capacity Two hand pallet trucks built for regular use Both pallet trucks have a fork length of 1150mm
Our Price £236.55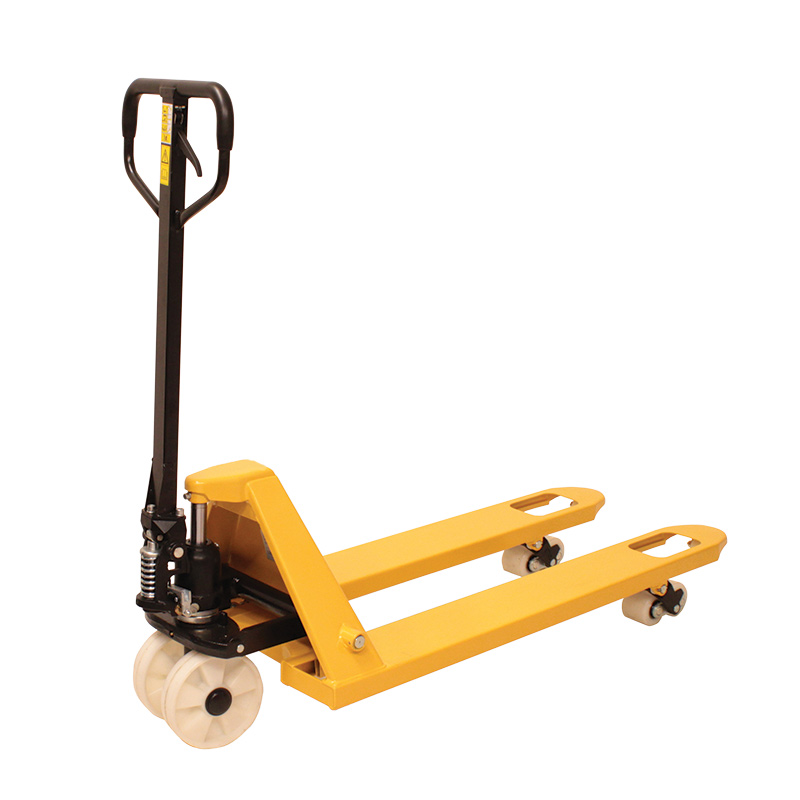 Light green pallet trucks ideal for handling and lifting in warehouse and industrial areas of weights up to 2.2 tonnes Mounted on nylon steering wheels with polyurethane outer tyre and single nylon rear rollers (GAC410) or tandem nylon rear rollers.
Our Price £256.32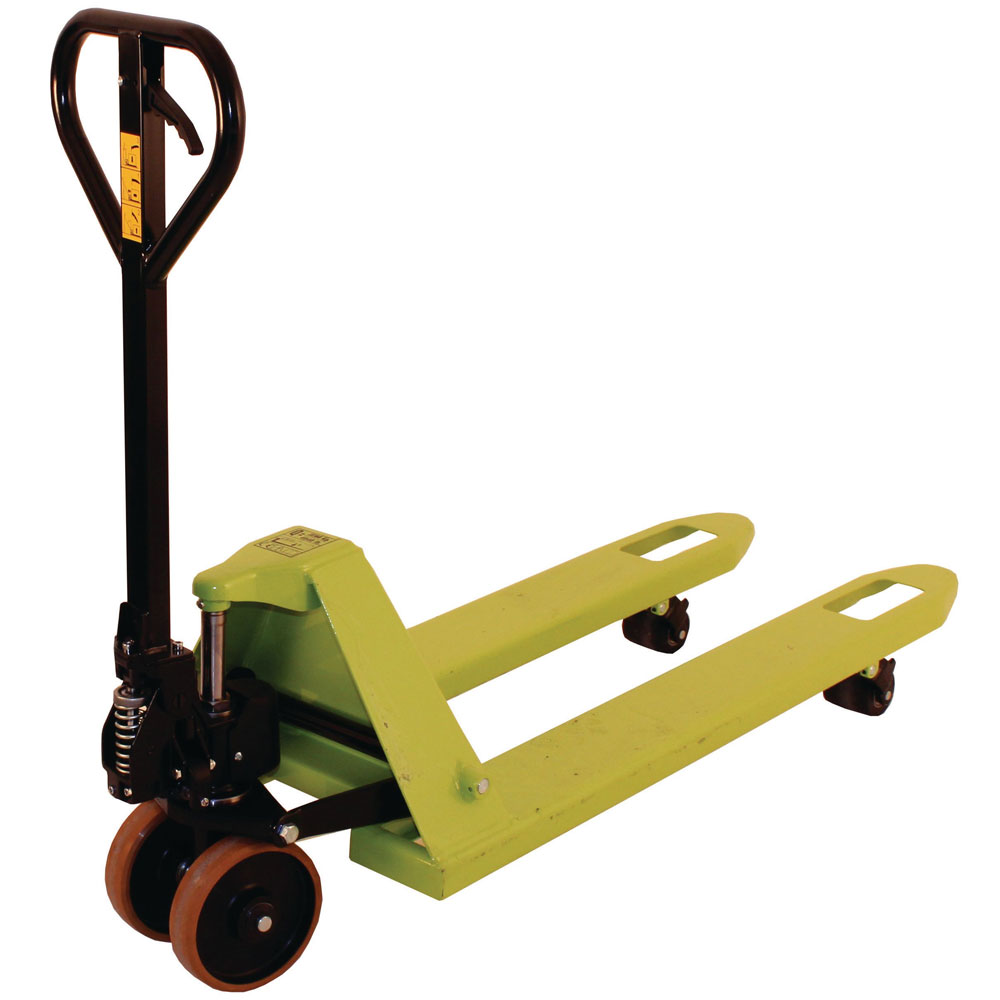 f you need to move pallets around, but lack the need or training to warrant a forklift truck, then pallet trucks are what you need. This particular model is a quick lift, meaning that just five pumps of the handle will take it up to full height, making the job of pallet moving simple and quick.
Our Price £268.66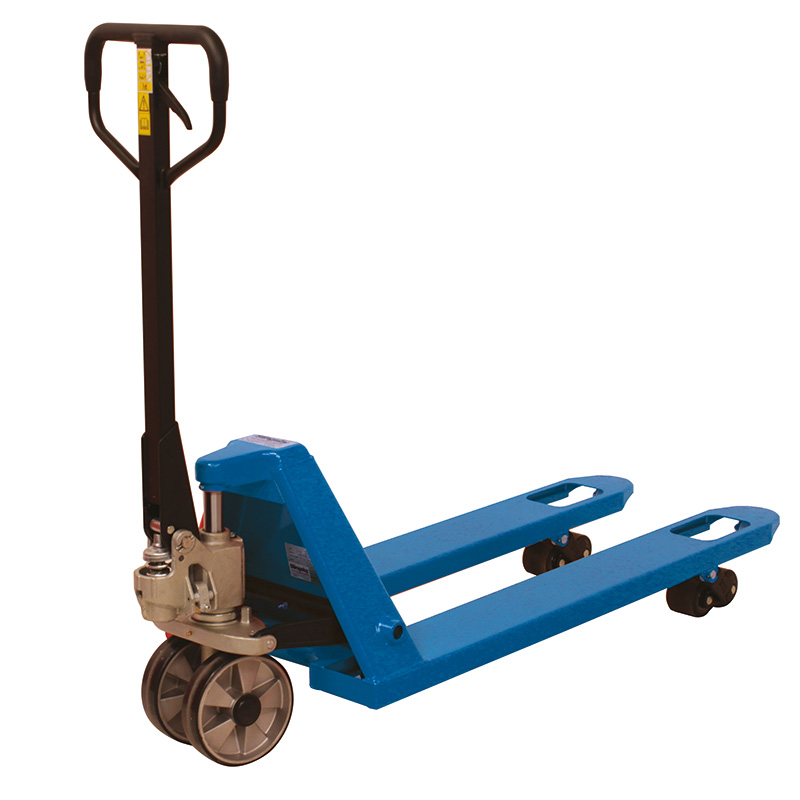 If you are working with a budget and need a good quality at a competitive price then these Hand Pallet trucks are the ideal fit. Available in 5 different variations there is something for all applications whether it be industrial, commercial or retail.
Our Price £281.72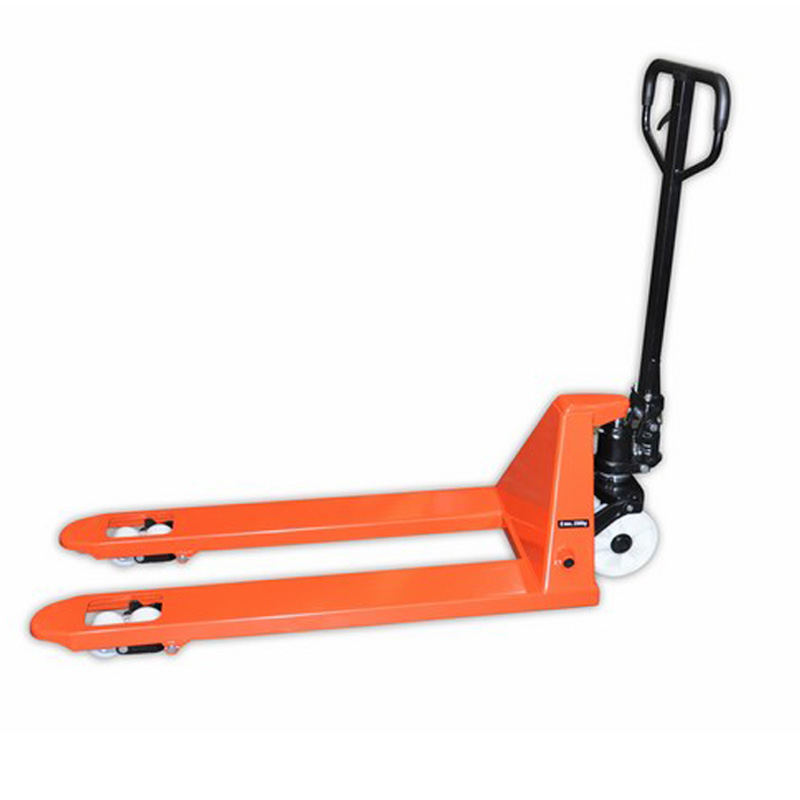 These quick lift pallet trucks are designed to lift pallets rapidly, in fact just five pumps of the handle are enough to reach full height. This means you can be moving pallets in less than half the time, whilst the 2500kg capacity means you are not compromising on strength.
Our Price £370.68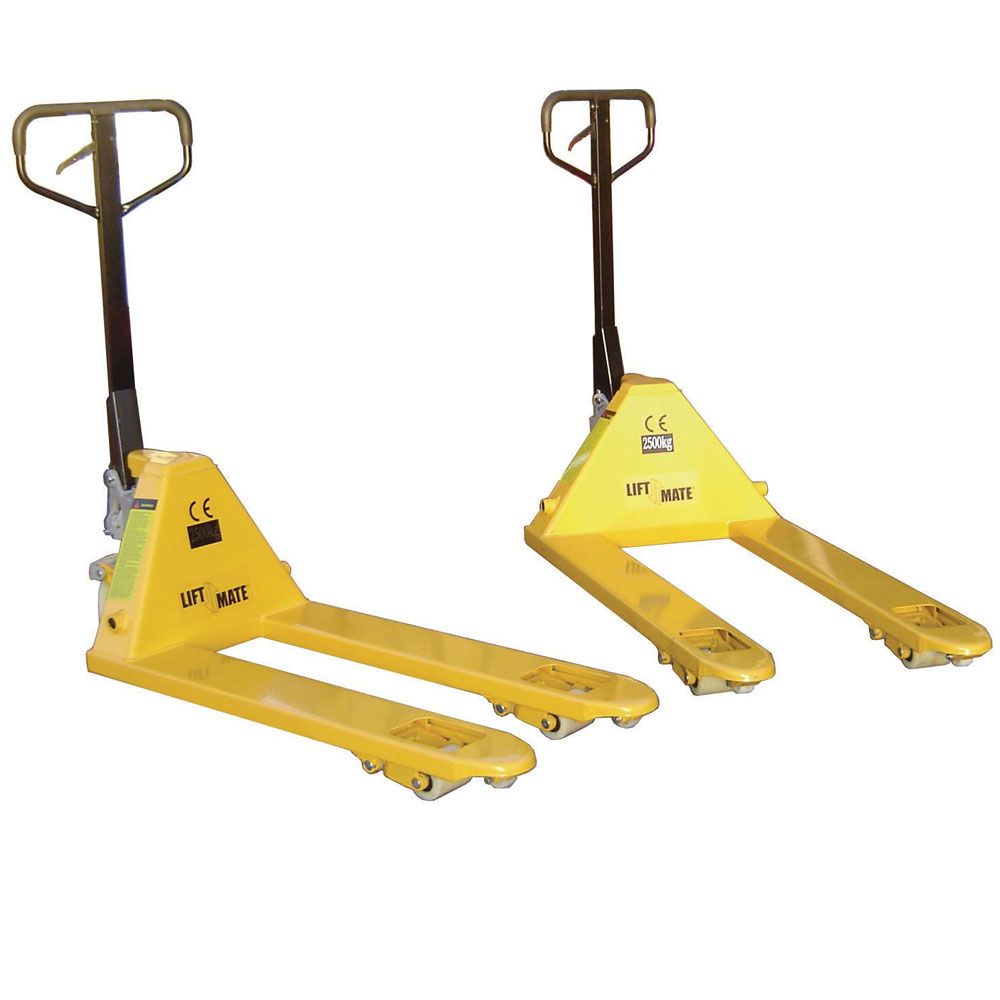 If you need to move extra-long or oversize pallets, then you will need our extra long pallet truck. Capable of carrying up to two standard roll pallets, the three position control handle allows for the gentle lowering of goods back to floor level.
Our Price £448.45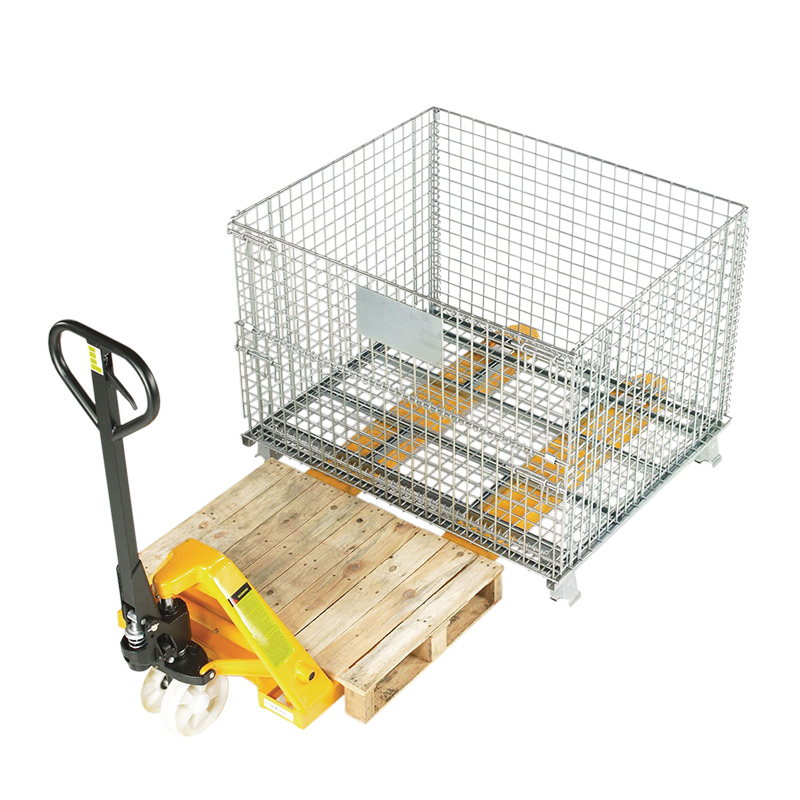 Mounted on nylon steering wheels and tandem nylon rear rollers Sealed hydraulic pump unit with steering wheels Three function operating handle with brake
Our Price £455.82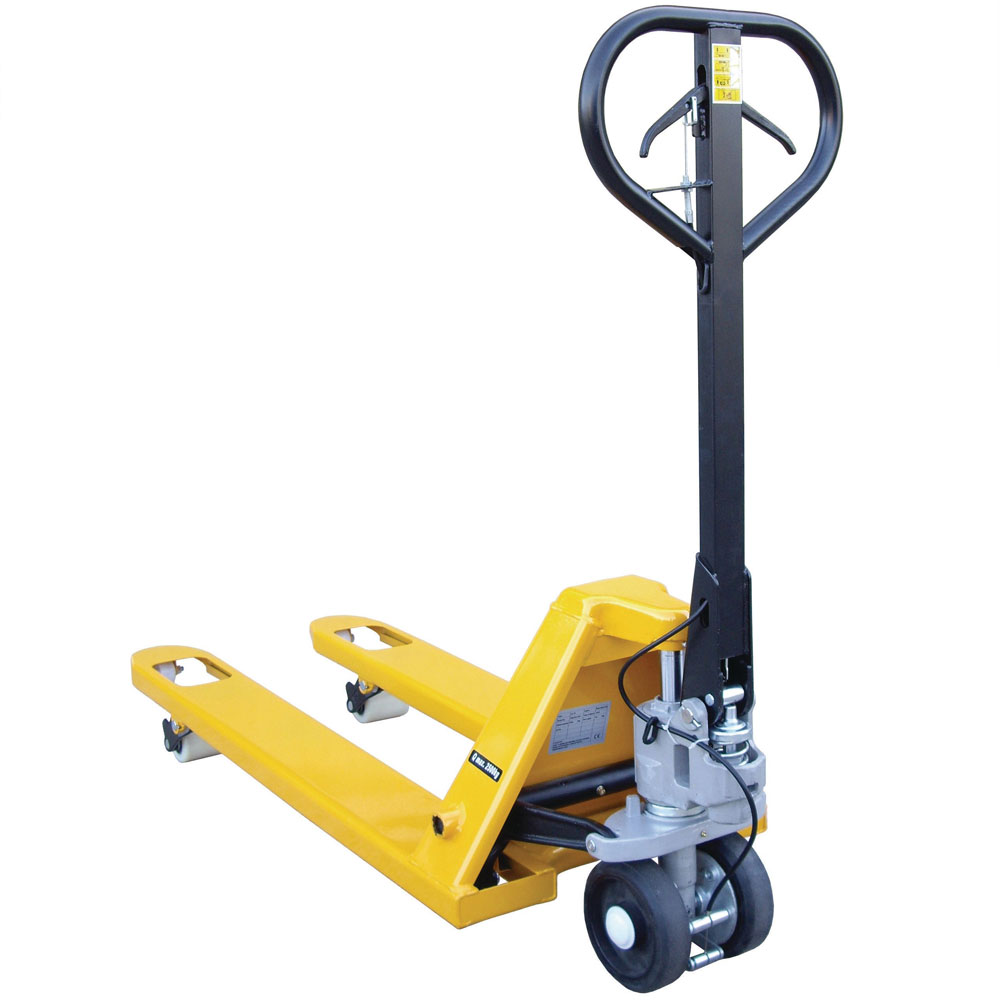 The Standard High Lift Pallet Truck can be used to either move loads between locations or as a lift, which is able to raise loads to a certain height. Standard High Lift Pallet Trucks are suitable for both normal and two-way entry pallets and are available in both manual and electric versions. The electrically operated models can significantly reduce the manual effort required to operate the truck.
Our Price £502.12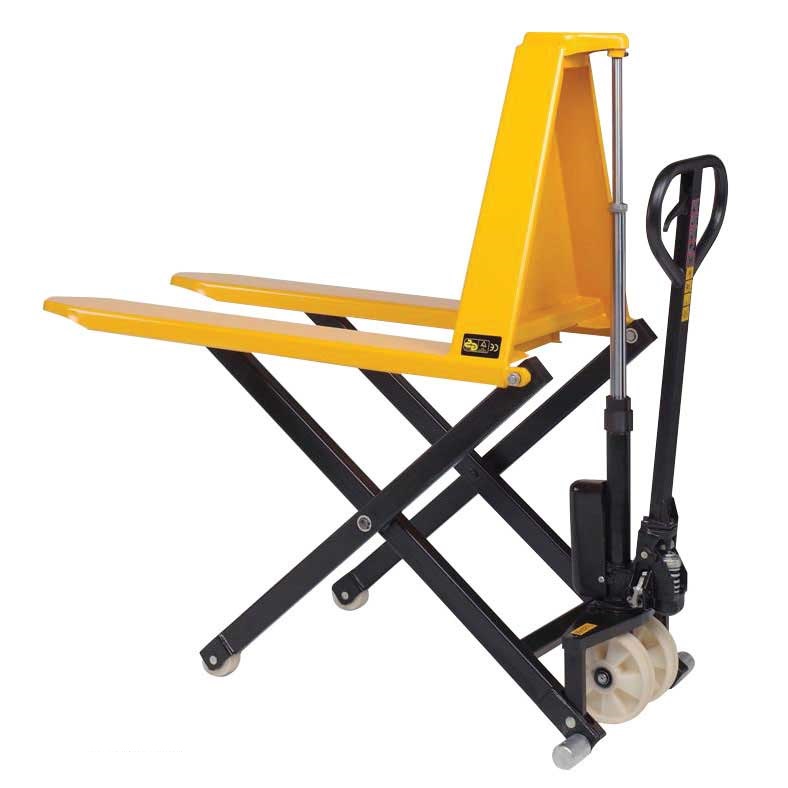 Anyone who has pushed a pallet truck across a warehouse floor will be aware of the loud noise this is capable of producing, to combat this, we present the silent hand truck.
Our Price £534.27