Packaged Or Standalone Mobile Phone Insurance?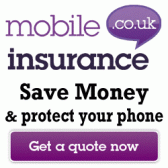 MobileInsurance.co.uk Affiliate Newsletter


Packaged or Standalone Mobile Phone Insurance?

Packaged or Standalone Mobile Phone Insurance?

When it comes to mobile phone insurance, many people ask themselves what's the best way to cover your mobile phone in case it's accidentally damaged or stolen, or even lost. There are now lots of ways to go about protecting your phone, because it is a very appealing product, and it's very lucrative for the networks and banks to offer it.

But what is best for you? To be honest each have their own merits, and appeal to different people, so we thought we'd look at them.

Insurance from your Network

Compared to other sources of mobile phone insurance, getting your protection from your mobile phone network provides speed. If you should have to claim, you give them a call, and they deal with it straight away, and replace a phone (in case of theft) often next day. All this comes at a premium to the price though, often more than double the price of a standalone policy. So you have to think, whether 24 hour replacement is worth the extra cost. Our insurance for example aims to replace phones within 48 hours of a claim being accepted, is this acceptable to you?

Insuring your phone through your home insurance

You can normally extend your home insurance to include your mobile as a possessions out of home extra. This can cost around £30 a year, which all sounds good so far. There are however a couple of things to consider. Firstly the excess – as with all policies there's an excess to pay should you have to claim. Check your policy, as contents excess could be in the £100s, and yes, it's less than the cost of replacing the handset, it's quite a bit higher than the other sources. Our excess for most mobiles is only £40 for theft/damage.

The dreaded renewal is another time to be concerned that you had to make a claim. Most insurers now give no claims bonus on your contents insurance, and even if yours does not, the claim will be taken into consideration when you next need a quote. Which means next time you look to renew your home insurance, it is sure to have gone up, which means you'll be paying for the excess and for the inflation to your policy next time around.

Bank Mobile Phone policies

Lots of banks are now bundling mobile phone insurance with their premium accounts. This is not bad, as long as you actually use some of the other benefits that the account gives you, and not just for the phone protection. These premium bank accounts are a no brainer for the banks, making them loads of money, from the fees they charge you, so beware – they do suit some people, but for the many, they are treating you like a cash cow.

Monthly fees for premium bank accounts are up to £25 and beyond, our phone insurance however, for an iPhone is only £5.99 per month, so it's something to factor in, especially if you are not needing or using the other bundled benefits.

Standalone policies

Our insurance is a specialised product which is designed to look after your mobile phone and tablets. It's premiums are banded in such a way that it provides good value for money. The claims procedure is simple, and we try to get you back up and running with a mobile as quick as we possibly can. Discounts are available for more than one phone/gadget, plus we cover your immediate family using the items.

Before you write off a standalone policy, get a quote from us, and check out the level of cover which we give as standard.