Achica - Our Top Picks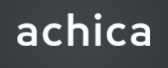 Our Top Picks
Dear Affiliate,
As usual we have great flash sales starting every day from 6.30am, this bi-weekly newsletter highlights the best promotions from popularity to the biggest savings! 
Often teaming up with some great designers and big name brands all at discounted prices! 
***Please be wary of when the promotion starts***
Up to 32% off Ray-Ban Sunglasses
Seek shade in style with Ray-Ban. Chic sunglasses with high UV protection, choose iconic designs such as the Wayfarer, Clubmaster or Aviator.
Live Now - 28th Nov 2016
Designed in London, Parks candles are formed from the finest natural waxes. 
Promo Starts 25th - 28th Nov 2016
Up to 60% off Designer Fragrances
Featuring names like Burberry, Calvin Klein, DKNY, D&G, Moschino and Thierry Mugler, this edit has top designer fragrances for both him and her.
Promo Starts 25th - 30th Nov 2016
Up to 80% off The Designer Watch Edit
Accessorise to perfection with these designer watches. Featuring Michael Kors, Guess and more, discover a selection of timepieces for him and her.
Promo Starts 25th - 30th Nov 2016
Up to 60% off Samsonite & American Tourister
For over 100 years, Samsonite has been providing innovative design and quality craftsmanship to the world of luggage.
Promo Starts 25th - 30th Nov 2016
Every Nimbus duvet and pillow is cased in pure cotton, finished with only the finest natural fillings, like premium Hungarian and white goose down.
Promo Starts 25th - 29th Nov 2016
Dress your floors with Calvin Klein's chic, designer style. Discover stunning rugs and runners in a premium range of fabrics, including wool and jute.
Promo Starts 26th - 29th Nov 2016
Up to 72% off The Luxury Cashmere Collection
This premium collection features throws for the home, alongside gloves, shawls, hats and more, all crafted with the finest cashmere and lambswool.
Promo Starts 26th Nov - 1st Dec 2016
Up to 85% off 1000 Thread Count linens
Crafted in 100% pure cotton, this range of bed linen has a sumptuous 1000 thread count. 
Promo Starts 27th Nov - 1st Dec 2016
Up to 70% off Spiegelau: Glassware
Promo Starts 27th - 30th Nov 2016
Best Regards,
ACHICA Affiliate Team