Our Best Ever Spring Offer: 15% OFF all home decor, textiles and accessories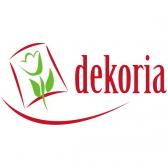 Dear Publishers,
Dekoria is delighted to announce our best spring offer to day valid for a very limited time, so get on board now to avoid missing our on sales and your commission!
Until 31st March 2015 we're offering 15% all home decor from www.dekoria.co.uk - from made to measure curtains to quirky cushion covers. Sping home makeover has never been easier and more affordable. Pass on this great value offer and watch your commission blossom this month.
Any questions, please get in touch with us.
Best regards,
Ali Szalinska
Affiliate Programme Manager
Email: ali@dekoria.co.uk
Tags: decor, discount, discount code, home decor, promo code, promotions, spring, spring offers, voucher code, voucher codes