Optimus PM Now Managing Dogalogue Affiliate Programme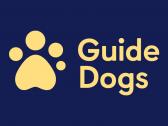 Dogalogue Affiliate Newsletter


Optimus PM Now Managing Dogalogue Affiliate Programme

Optimus Performance Marketing are pleased to announce that from today we will be managing the Dogalogue Affiliate Programme. For more information and sign-up links please see below;​

About Us:-
Dogalogue is an online gift shop selling cards, gifts, homewares and pet products – many of which are exclusive to Guide Dogs – which suit all occasions throughout the year. Our orders are growing year on year, and a recent customer survey showed 93% of our customers found everything they were looking for on the site scoring us 4/5 for our product range

Commission:-
Dogalogue offer 10% commission on all sales on a 30 day cookie period.

120*60


125*125


234*60


468*60


PPC Policy:-
Certain activities are not permitted as part of the Programme and so you agree as follows:
• Not to bid or appear on brand searches.
• To negative broad match.
o Examples: Guide Dogs, Sponsor a puppy, Lucky Lottery, Guidedog-e-gifts, Dogalogue, etc.
• Not to bid or appear on extended or hybrid brand searches.
• Not to bid or appear on misspells or variations of brand searches.
• Not to use the Guide Dogs trademarks in any paid search activity, whether this is in ad text, copy or display URLs.
• Unless explicit permission has been given, not to directly link to our websites from any pay-per-click activity, this includes using GuideDogs.org.uk, Sponsorapuppy.org.uk Dogalogue.co.uk, Dogalogue.com or any other product related URL names as a display URL.
• Not send traffic through automatic redirects on a website page.
• Not to use the brand name (including misspells and variations) as a sub domain or sub folder.
o Examples: www.GuideDogsDonations.co.uk www.GudieDogs.affiliate.com www.affiliate.co.uk/Dogalogue, www.affiliate.com/GuideDogs www.dogalogue.com
• Not use the term "official site" in your ad copy or use our logos without seeking prior approval of placement.

De-Duplication Policy
Guide Dogs operates a 60 day cookie, rewarding sales from customers who return directly to the site after initially being referred by you. This will also include customers returning via any other online channel such as Guide Dogs own paid search campaigns on brand keywords. Should this policy change at any time Guide Dogs will endeavour to communicate this to you with as much notice as possible.

Email Marketing Campaigns
If you wish to send out solus email campaigns promoting Guide Dogs you are requested to contact Kavita Bhatti on Kavita.bhatti@guidedogs.org.uk for prior approval.

Linking Methods and Creative
We provide a variety of linking methods, including gift and flash banners and text links which you may use. You agree:
• Not to alter any of the creative or text available through the affiliate interface
• Not to hardcode banners into their sites, so that any creative updates take immediate effect.

Affiliates found infringing on the terms and conditions of this Agreement will be asked to leave the programme and you agree to leave the Programme. Please note anyone found contravening the Agreement may have their commissions declined and face suspension or termination from the Programme. Failure to comply with the terms and conditions of the Agreement will result in you being removed from the Programme and commissions being set to zero.

Use of Voucher Codes
You agree to only promote codes that are provided through the Programme. Generic codes supplied through the Affiliate Window account are authorised for use by all Affiliates.

Please feel free to contact Kavita Bhatti on Kavita.bhatti@guidedogs.org.uk if you would like any further clarification or information on the Guide Dogs' Dogalogue Programme. We are also happy to hear any affiliate feedback on our website, the Programme, or anything else you wish to discuss!