Optimus Performance Marketing Now Managing Shopping4Fans.com Affiliate Programme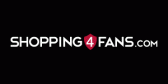 Shopping4Fans.com Affiliate Newsletter


Optimus Performance Marketing Now Managing Shopping4Fans.com Affiliate Programme

Optimus Performance Marketing are pleased to announce that from today we will be managing the Shopping4Fans.com Affiliate Programme. For more information and sign-up links please see below;

About Us:-

www.Shopping4Fans.com is an exclusive new shopping experience for the officially licensed merchandise industry.

A members only internet shopping club, Shopping4Fans is an internet shopping club that runs limited-in-time shopping events offering excess stock and end–of-line products to its member at reduced prices.

Shopping4Fans focuses exclusively on offering official products from iconic brands from around the world, starting with fantastic olympic memorabilia, Gordon Ramsay Cookware and Pele Fashion clothing, plus Man Utd, Arsenal, and Everton Footbal collectibles.

Commission:-

Commission will be paid out on all sales net of VAT and postage costs, the commission is 7.5% per sale, with an AOV of around £60 this equates to £4.50 per sale with a cookie period of 30 days as standard.

Example Banners:-

120*60

234*60

468*60

PPC Policy:-

Affiliates are not allowed to bid on the Shopping4Fans brand.

Affiliates are also not allowed to send traffic through automatic redirects on a website page nor purchase domain names that include the brand. For example www.Shopping4Fansoffers.com

Anyone found infringing on these terms will be contacted by the Shopping4Fans service Affiliate Team.

Please note anyone found contravening the Terms & Conditions may have their commissions declined and face suspension from the programme.

Special Conditions

Cashback and Loyalty publishers will be accepted onto the Shopping4Fans campaign. Please note, Paid Search may only be used to drive traffic to the publisher's site and not Shopping4Fans. Please contact the team if you wish to discuss this further.