Optimus Performance Marketing Now Managing ProBikeKit US Affiliate Programme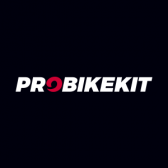 Optimus Performance Marketing are pleased to announce that from today we will be managing the ProBikeKit Affiliate Programme. For more information and sign-up links please see below;
From entrepreneurial beginnings ProBikeKit has grown 10 times over into a leading global online retailer of high end road cycling equipment and apparel. PBK is considered one of the most respected names in the biking industry. With a dedicated workforce of riders and industry experts, PBK are the leading authority in road cycling online retail. We stock some of the best cycle clothing, equipment and components in the world. Our global reach and sales volumes means we work with the best brands in the industry including Shimano, Campagnolo, Craft, Castelli, Michelin and Sidi.
ProBikeKit Affiliate Programme Details
Commission:-
4%
Cookie:-
30 Days
PPC Policy:-
Affiliates are not permitted to have paid ads appearing on searches for any ProBikeKit brand terms. This includes exact match brand, brand misspellings and variations (e.g. porbikekit, probikeitt, probkiekit), abbreviations, and extended brand hybrids.
In order to avoid any broad matching issues, affiliates must add these terms as negative keywords in all paid search activity. These Terms and Conditions are applicable on any ad platform, including, but not limited to, search engines, content networks and social networking ad placements.
Affiliates are not permitted to use the brand name (including misspells and variations) as a sub domain or sub folder. This condition includes misspellings, abbreviations and hybrids.
Affiliates also must not send traffic through automatic redirects on a website page or open our website within an html frame. Any affiliate found to be doing this will be immediately and permanently suspended and any commissions assumed to be resulting from this activity will be declined.
Some discount codes are released exclusively, in which case they will not be shared in the discount code section. Unauthorized use of codes may result in declined commissions.
ProBikeKit reserves the right to immediately suspend any affiliates found contravening these terms and conditions, declining any commissions accrued from the activity.
Details:-
This programme has:-
Product Feed Through Affiliate Window
Regular News on the Optimus Performance Marketing Blog
Optimus Performance Marketing Contact:-
Mark Russell
probikekit@optimus-pm.com
+44 (0)1752 762122
Join ProBikeKit Affiliate Programme With Affiliate Window
Example Banners:-
88*31


120*60


234*60


468*60


Join ProBikeKit Programme with Affiliate Window