Online Toy Retailer - 10% Commission - Massive Range, Massive Discounts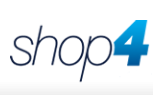 Hi,
We're shop4toys.com, we are part of the Shop4 group and are proud to be launching our dedicated toy and game website on Affiliate Window. We have several programs running on Awin already that most of you will already be taking advantage off and this one will be even better, given it's targeted product range and the fact that key season is just around the corner, when toys and games performs the best.
As an introductory offer we are offering 10% commission for ALL AFFILIATES on NEW CUSTOMERS. This offer is running until the end of the month so now is a great time to jump on board the shop4toys.com program and start generating some traffic.
Our range includes toys and games for people of all ages, be it adult puzzles or children's learning toys. We also plan to expand our product offering by almost 100% in the next 4 weeks when our new warehouse is built so now is THE PERFECT TIME TO JOIN AND TAKE ADVANTAGE OF OUR OPENING PROMOTION - 10% COMMISSION ON NEW CUSTOMERS. Full details can be found on our profile.
We look forward to having you on board.
See you soon!
Tags: #discountcode #promotion, 10% Commission, discount code, free shipping, Games, new program, toys