Online Art Courses, Packs & Supplies with up to 25% Off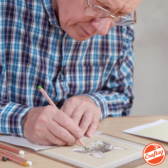 Hi,
The Colin Bradley Art Store program is the place for customers to find expert tuition courses, art supplies and art packs for starters and advanced artists. Perfect for people with more time at home now and are looking to learn or develop their artistic abilities.
Colin Bradley became a professional artist in 1982 and opened his gallery in Broadstairs the same year. With over 38 years experience, his teaching has inspired people all around the world.
Over the years, Colin has developed a range of unique techniques which you won't find anywhere else and as well as the tuition courses now sells art supplies and packs for starters and advanced artists
Commission is 6% on products and 10% on the tuition courses. We have the below codes live. We'd love to have our codes and offers featured so get in touch if you have any promotional opportunities, chris@clockworkaffiliates.com or sign up to the program here
CB% - 5% off your first order
Valid: Ongoing
T&C's: Can not be used in conjunction with any other code
---
MEMBER10 - 10% off Art Tuition Course Membership
Valid until June 30th 2020
T&C's: Can not be used in conjunction with any other code
25% off starter art packs - Ends June 30th
Thanks
Chris & The Colin Bradley Art Team
chris@clockworkaffiliates.com
Tags: art, art packs, art suppllies, online art courses, Online Courses, Online tuition