On The Beach - August Communication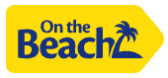 Dear all,
We wanted to let you know what's going on in August and to fill you in on the resource available to help with your marketing activity.
We have some great products, offers and incentives to get you off to a flying start. This includes last minute holidays from £214pp, low deposit from £50pp and flexible payment options and the all important incentives to keep you motivated.
First things first... We just wanted to say a massive "thank you" to everyone who's promoted On the Beach and also a huge thank you all for your patience whilst Vicky is away on maternity leave.
So what's the plan for August?
August 14 - Consumer Campaigns and Key Messages
*Bargain last minute holidays – Last Minute Summer holidays from £214pp
Code:
http://www.awin1.com/cread.php?awinmid=3655&awinaffid=!!!id!!!&clickref=&p=https%3A%2F%2Fwww.onthebeach.co.uk%2Fholidays%2Flast-minute-holidays%2Flast-minute-family-holidays
*Autumn holidays – Deposits from £50pp, then pay bit-by-bit until 2 weeks before you fly
Code:
http://www.awin1.com/cread.php?awinmid=3655&awinaffid=!!!id!!!&clickref=&p=https%3A%2F%2Fwww.onthebeach.co.uk%2Flow-deposit-holidays
* Book with confidence - It's reassuring to know whatever happens, your holiday is protected
Code:
http://www.awin1.com/cread.php?awinmid=3655&awinaffid=!!!id!!!&clickref=&p=https%3A%2F%2Fwww.onthebeach.co.uk%2Fbook-with-confidence
*Beat the high street! - Did you know that in July, our holiday prices were on average up to 44% cheaper than high street travel agents?
Code:
http://www.awin1.com/cread.php?awinmid=3655&awinaffid=!!!id!!!&clickref=&p=https%3A%2F%2Fwww.onthebeach.co.uk%2Fbeat-the-high-street
Last Month's Top Selling Hotels
Affiliate Resource
Looking to work with us? Partner with one of the UK's fastest growing online travel agents and benefit from:
- Competitive commission and 'bonus' rates above industry standard
- High average booking value – earn £30-40 on holiday bookings
- Range of creative banners displaying our best offers and most popular destinations
- Ability to deep link to destination and hotel level to increase conversion
- Regular affiliate and consumer incentives
- Affiliate widgets and customisable white labels
Please note; due to the new commission modelling, all new affiliates will be entered into the holding commission pot and reviewed after 3 months. Commission offered in this pot is 3% on holidays, 5% on hotel only and 1% on flight only.
Linking methods:
There are various different ways to link to OntheBeach.co.uk and dependent on the nature of your site, deep linking is usually the highest converting method if your traffic is qualified and pre defined. All resources are available through the Affiliate Window interface. Methods include:
- Static deep links to hotel or destination level landing pages.
- Dynamic deep link – allows you to pre populate the query string and hit the site in the results set for hotel only or flight & hotel.
- Deal landing pages – each deal has its own landing page. Deals are made available through the flat file or through accessing the API.
- Deal Finder – Not sure where you want to go? Visit onthebeach.co.uk/dealfinder and use the filters to dig out the best deals.
- Family focused site? Link to the recommended family hotels.
- Widgets (allow you to link to a meta search with results, from a small search panel)
- White labels (Allow you to return customised / branded results in the form of a meta site.
Live Inventory Tools - Using Live Inventory to improve usability and increase conversion
It's a proven fact that housing live inventory on your website is the single most effective way of increasing conversion. We have all used the HTML searches and widgets commonly on offer by merchants, but leading the way with new technology for affiliates is Distribute Travel, who has developed a selection of tools and white labels for you to pick up and use yourselves – in a few easy steps!
On The Beach branded White label: Simply put your AWIN tracking Id into the tools when creating a search box or deep link and results return in On the Beach branding in a white label Meta search. Deep links are customisable and allow for rolling time periods e.g. 30-45 days ahead, meaning that links can stay live without the need for constant updating.
To access our customisable white label search box and deeplink tools, click here:
Code:
http://www.awin1.com/cread.php?awinmid=3655&awinaffid=!!!id!!!&clickref=&p=http%3A%2F%2Fonthebeach.travelresults.net%2Fsearchboxes%2F
Own Brand White Label: We are able to offer those affiliates generating significant sales per month (approximately 30 sales per month) a white label in your own branding. Please let us know if you are interested in this and we will arrange set up.
Multi Attribution – the future of affiliate commission!
We have been working hard this year to monitor traffic and develop a fair way of attributing commission to affiliates. In an industry dominated by the last click wins, we wanted to make sure that affiliates losing out on this model, but assisting the sale were fairly rewarded as well identifying those sites contributing to the overwriting of cookies within the last few minutes. The model is rather comprehensive and is work in progress – so we are interested to hear your thoughts. The full article detailing this can be found within the Affiliate Window Interface. Look for the "On the Beach Fact Pack".
All affiliates affected by the new model have been notified, however If you would like more information on your modelling, please get in touch.
Want to sign up to the programme or for more information on what to promote and when, check out the On the Beach Fact Pack:
Code:
https://ui.awin.com/awin/merchant/3655/profile-documents
Alternatively, please contact Sophie.Hughes@OntheBeach.co.uk and Diana.Castillo@digitalwindow.com
Thanks and happy promoting!
On the Beach and AffiliateWindow