OMNI-MX HARDCORE Formula Upgrade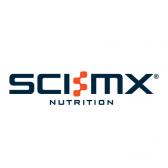 Shop the formula upgrade now + 25% OFF!!
OMNI-MX® HARDCORE has gained a huge following among gym users wanting to fuel serious gains in muscle mass! And from the start, it's always been a product that contains a research-driven blend of hardcore ingredients. However, in-line with the latest science, elite athlete input and customer feedback, our R&D team have upgraded this all-in-one to ensure it delivers far superior growth support than ever – while bossing every other gainer on the market! Check out the upgraded features…
IMPROVED MACRO'S: MORE PROTEIN & NOW JUST 4% SUGAR!

HUGE 22% PROTEIN INCREASE

PLUS ENHANCED PROTEIN QUALITY

80% SUGAR REDUCTION

17% LESS FAT

FIBRE CONTROL FOR EASY DIGESTION

CREATINE POWER: MORE INTENSITY

UPGRADED TASTE AND FLAVOUR

MUSCLE BUILDING INGREDIENTS
Happy Promoting!
SCI-MX
Tags: autumn sale, get healthy, new product launch, sports nutrition