Office Supplies on Domu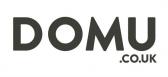 Dear Affiliates,
Browse our popular products below at unbeatable prices, plus get FREE DELIVERY on every order! You really can't go wrong. Check out the full range on the website, or see a selection of best sellers below.
Please remember to replace !!!id!!! with your own publisher ID. We offer FREE DELIVERY on all orders on Domu.co.uk!
Happy selling!
Domu Affiliate Team
VonShef One Cup Coffee Maker £19.99
http://www.awin1.com/cread.php?awinmid=6113&awinaffid=!!!id!!!&clickref=&p=http%3A%2F%2Fwww.domu.co.uk%2Fvonshef-one-cup-coffee-maker
VonShef Filter Coffee Maker with Grinder £52.99
http://www.awin1.com/cread.php?awinmid=6113&awinaffid=!!!id!!!&clickref=&p=http%3A%2F%2Fwww.domu.co.uk%2Fvonshef-filter-coffee-maker-with-grinder
VonHaus 4 Drawer Storage Trolley £22.99
http://www.awin1.com/cread.php?awinmid=6113&awinaffid=!!!id!!!&clickref=&p=http%3A%2F%2Fwww.domu.co.uk%2Fvonhaus-4-drawer-trolley-black
VonHaus White Storage Trolley £26.99
http://www.awin1.com/cread.php?awinmid=6113&awinaffid=!!!id!!!&clickref=&p=http%3A%2F%2Fwww.domu.co.uk%2Fvonhaus-10-drawer-trolley-white
VonHaus Black Double Storage Trolley £44.99
http://www.awin1.com/cread.php?awinmid=6113&awinaffid=!!!id!!!&clickref=&p=http%3A%2F%2Fwww.domu.co.uk%2Fvonhaus-black-15-drawer-trolley
VonHaus Rainbow Storage Drawers £27.99
http://www.awin1.com/cread.php?awinmid=6113&awinaffid=!!!id!!!&clickref=&p=http%3A%2F%2Fwww.domu.co.uk%2Fvonhaus-multi-colour-10-drawer-trolley
VonHaus Laptop Stand £26.99
http://www.awin1.com/cread.php?awinmid=6113&awinaffid=!!!id!!!&clickref=&p=http%3A%2F%2Fwww.domu.co.uk%2Fvonhaus-glass-laptop-table
VonHaus Glass Laptop Table £34.99
http://www.awin1.com/cread.php?awinmid=6113&awinaffid=!!!id!!!&clickref=&p=http%3A%2F%2Fwww.domu.co.uk%2Fvonhaus-glass-computer-table
VonHaus Black Glass Memo Board £16.99
http://www.awin1.com/cread.php?awinmid=6113&awinaffid=!!!id!!!&clickref=&p=http%3A%2F%2Fwww.domu.co.uk%2Fvonhaus-glass-magnetic-memo-board-in-black
VonHaus Mini Fan Heater £18.99
http://www.awin1.com/cread.php?awinmid=6113&awinaffid=!!!id!!!&clickref=&p=http%3A%2F%2Fwww.domu.co.uk%2Fvonhaus-1500w-portable-fan-heater
VonHaus Large Curved Black Glass Monitor Stand £17.99
http://www.awin1.com/cread.php?awinmid=6113&awinaffid=!!!id!!!&clickref=&p=http%3A%2F%2Fwww.domu.co.uk%2Fvonhaus-large-curved-glass-monitor-stand-70-x-24cm-black
Tags: free delivery, garden, home, promotion, sale