Offers @ Viking

Hi affiliates,
Hope you're having a lovely week – please find details below of this week's top offers from Viking UK – hot off the presses and ready for promotion to your users.
This week we have another fantastic selection of offers - including a fantastic selection of technology and office goods!
You'll also find details below of our specialist shops – our Game Shop, School Shop, Workwear Shop and Winter Shop – to take care of your individual work requirements – no matter where you work.
Free Delivery (Every Friday from 8am until 5.30pm)
Plus Free Delivery this weekend for orders over £10.00 incl. VAT
Look no further for all the latest technology you need to power your office as well as all the best in Home Entertainment, Cameras and Computer Games.
Kobo 6" eReader Touch Edition Tablet
Only £59.99 ex VAT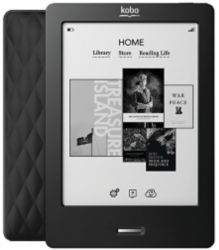 Code:
http://www.awin1.com/cread.php?awinmid=3480&awinaffid=!!!id!!!&clickref=&p=http://www.viking-direct.co.uk/catalog/catalogSku.do?id=6400224&pr=QNM
Early Xmas – Save up to 20% on Diaries and Planners
Code:
http://www.awin1.com/cread.php?awinmid=3480&awinaffid=!!!id!!!&clickref=&p= http://www.viking-direct.co.uk/emptySpecialLinks.do?ID=christmas12&XREF1=IAUK703999TD001&XREF2=DLM&cm_mmc=TDUK-_-DLM-_-100762-_-NULL&asource=TD&_$ja=tsid:11241|prd:1119169&tduid=d44ba79051af075bb5df42d587658629&utm_source=Nectar&utm_medium=affiliates&utm_campaign=affiliate
Office Furniture Clearance
Great deals from only £29.99 ex VAT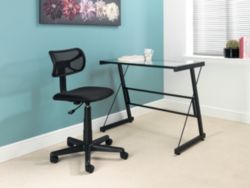 Code:
http://www.awin1.com/cread.php?awinmid=3480&awinaffid=!!!id!!!&clickref=&p=http://www.viking-direct.co.uk/catalog/search.do?Title=Furniture+Frenzy&pr=QNM&items=5759577_5698566_5759604_5759586_TP6-BH_6295914_1118355_5348151_2706214_2705915_2706603
4th Gen iPads with Retina Display
Best Prices from only £315 ex VAT each]
Code:
http://www.awin1.com/cread.php?awinmid=3480&awinaffid=!!!id!!!&clickref=&p=http://www.viking-direct.co.uk/catalog/search.do?Title=iPad+Offers&pr=Q2N&items=6387561_6387559_6387570_6387579_6387615_6387606_6387588_6387597_6387624_6387633_6387651_6387642
Samsung Galaxy Tab 2 Tablets plus up to £50 cash back
Our best pricing ever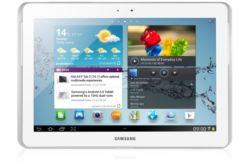 Code:
http://www.awin1.com/cread.php?awinmid=3480&awinaffid=!!!id!!!&clickref=&p= http://www.viking-direct.co.uk/catalog/search.do?Title=Samsung+Tab+2+Offers&pr=QNM&items=5894055_5894091_5829363_5894064_5894059_5894046_5829345_5894082_5894073_5829354_5829336_5894100_5829327_5829327
Visit the Viking specialist shops:
School Shop
Printer
Gaming Shop
Workwear Shop
Luggage Locker
Remember to replace !!!id!!! with your affiliate ID
If you have any feedback, queries or suggestions about the Viking affiliate program or please feel free to contact:
Ram Sarasia
Viking Affiliate Account Executive