Offers @ Viking

Hi affiliates,
Hope you're having a lovely week so far – please find details below of this week's top offers from Viking UK – hot off the presses and ready for promotion to your users.
This week we have another fantastic selection of Back to Uni products ready for the new term, plus don't forget to check out our fantastic 22nd Birthday offers!
You'll also find details below of our specialist shops – our Game Shop, School Shop, Workwear Shop and Winter Shop – to take care of your individual work requirements – no matter where you work.
22nd Birthday Giveaways
Free Delivery (every Friday from 8am until 5.30pm)
It's our 22nd birthday and to celebrate we have 22 extra special birthday offers just for you.
Not to be missed!!!!
Code:
http://www.awin1.com/cread.php?awinmid=3480&awinaffid=!!!id!!!&clickref=&p=http://www.viking-direct.co.uk/emptySpecialLinks.do?ID=22deals2012
Disgo 8104 10.1" 4GB Android 4.0 Tablet
Introductory Offer Only £99.00!! Ex VAT
Code:
http://www.awin1.com/cread.php?awinmid=3480&awinaffid=!!!id!!!&clickref=&p=http://www.viking-direct.co.uk/catalog/catalogSku.do?id=6080445&pr=Q3M#tabdescclass
Back To Uni. – New Term New Tech, Student Kitchen and Bathroom - up to 25% Off, Moving and Storing – Up to 25% Off
Code:
http://www.awin1.com/cread.php?awinmid=3480&awinaffid=!!!id!!!&clickref=&p=http://www.viking-direct.co.uk/emptySpecialLinks.do?ID=back2school
Epson Stylus Office BX305FW Plus Colour Inkjet Multifunction
Special Offer only £39.99 Ex VAT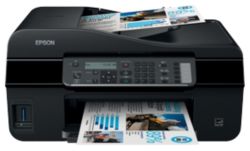 Code:
http://www.awin1.com/cread.php?awinmid=3480&awinaffid=!!!id!!!&clickref=&p=http://www.viking-direct.co.uk/a/pb/Epson-Stylus-Office-BX305FW-Plus-Colour-Inkjet-Multifunction/pr=Q3M&id=5454648/
BT Verve 450 Plus Twin Dect phone
Better than half price
Now only £29.99!! Ex VAT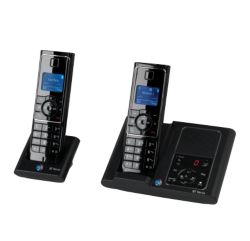 Code:
http://www.awin1.com/cread.php?awinmid=3480&awinaffid=!!!id!!!&clickref=&p=http://www.viking-direct.co.uk/catalog/catalogSku.do?id=5718375&cm_re=HOME-_-HomePageAd2-2-_-home_ad2-2_DOD_%20Birthday_20120910_20130908&cm_sp=REBRAND_Home_Page_2011-_-v3_home_ad2-2_static-_-home_ad2-2_DOD_%20Birthday_20120910_20130908
Visit the Viking specialist shops:
School Shop
Printer
Gaming Shop
Workwear Shop
Luggage Locker
Remember to replace !!!id!!! with your affiliate ID
If you have any feedback, queries or suggestions about the Viking affiliate program or please feel free to contact:
Ram Sarasia
Viking Affiliate Account Executive