Offers @ Viking

Hi affiliates,
Hope you're having a lovely week so far – please find details below of this week's top offers from Viking UK – hot off the presses and ready for promotion to your users.
This week we have a great selection – everything from our popular basics like fashion stationery and punched pockets to half price on our 3-piece luggage sets – ideal for business or leisure.
You'll also find details below of our specialist shops – our Game Shop, School Shop, Workwear Shop and Winter Shop – to take care of your individual work requirements – no matter where you work.
Experience days from only £13.99 ex.VAT
Code:
http://www.awin1.com/cread.php?awinmid=3480&awinaffid=!!!id!!!&clickref=&p=http://www.viking-direct.co.uk/catalog/search.do?Ntt=Experience+Days&N=2&Ns=p_PRICE|0&recordsPerPageNumber=60&Ntk=all&Ntx=mode+matchpartialmax&Nty=1
A complete home office for under £100 ex.VAT
Code:
http://www.awin1.com/cread.php?awinmid=3480&awinaffid=!!!id!!!&clickref=&p=http://www.viking-direct.co.uk/catalog/search.do?Title=homeofficefurn&pr=A27&items=4943214_3262300_2DR-BK
Buy 2 packs of the same Niceday economy punched pockets and get another pack of the same free
£4.99 ex.VAT
Code:
http://www.awin1.com/cread.php?awinmid=3480&awinaffid=!!!id!!!&clickref=&p=http://www.viking-direct.co.uk/a/pb/Niceday-A4-Top-Opening-Punched-Pockets-Pack-of-100/pr=Q28&id=3357333/
Triple Velvet Toilet Roll – Pack of 18
Save 25%, was £7.99 Now only £5.99 ex.VAT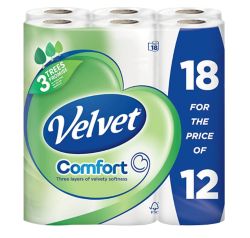 Code:
http://www.awin1.com/cread.php?awinmid=3480&awinaffid=!!!id!!!&clickref=&p=http://www.viking-direct.co.uk/catalog/catalogSku.do?id=5195394&pr=Q72&cm_re=HOME-_-AdSpot5Home-_-Home_ad5_wk33_12_5195394_20120813_20120820&cm_sp=REBRAND_Home_Page_2011-_-v3_home_ad5-_-Home_ad5_wk33_12_5195394_20120813_20120820
Fashion Stationery: introductory offer 25% OFF Plus Double Nectar Points
Code:
http://www.awin1.com/cread.php?awinmid=3480&awinaffid=!!!id!!!&clickref=&p=http://www.awin1.com/cread.php?awinmid=3480&awinaffid=!!!id!!!&clickref=&p=http://www.viking-direct.co.uk/emptySpecialLinks.do?ID=fashionstationery&cm_re=HOME-_-AdSpot5Home-_-Home_ad5_wk30_12_Fashion_20120723_20120730&cm_sp=REBRAND_Home_Page_2011-_-v3_home_ad5-_-Home_ad5_wk30_12_Fashion_20120723_20120730
Up to half price off selected 3 piece luggage sets, plus claim double Nectar points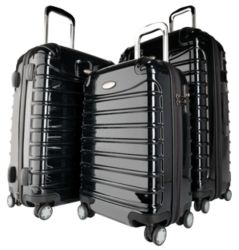 Code:
http://www.awin1.com/cread.php?awinmid=3480&awinaffid=!!!id!!!&clickref=&p= http://www.viking-direct.co.uk/catalog/search.do?Title=3pieceluggage&N=2&Nr=OR%28p_SKU_ID:5713425,p_SKU_ID:5663340,p_SKU_ID:5663376,p_SKU_ID:5663313,p_SKU_ID:5663322,p_SKU_ID:6247746,p_SKU_ID:6188697%29&Ns=p_PRICE|0&recordsPerPageNumber=60
Visit the Viking specialist shops:
School Shop
Printer
Gaming Shop
Workwear Shop
Luggage Locker
Remember to replace !!!id!!! with your affiliate ID
If you have any feedback, queries or suggestions about the Viking affiliate program or please feel free to contact:
Immy Hussain
Viking Affiliate Account Manager