Offer Extended: 30-60% OFF 200+ Christmas Gifts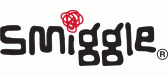 Back by popular demand! Don't miss 30-60% OFF 200+ Christmas Gifts now extended for 2 MORE DAYS!
Last chance to get up to 60% OFF of our BEST Christmas Gifts + Free Delivery on orders over £30. Explore awesome backpacks, stylish lunchboxes, fun stationary & much more!
Hurry, this online offer is extended until Wednesday 12th, December 2018.
Supporting Assets:
To support the campaign we have published a full suite of shiny new offer specific banners and text links – go have a look, there are a quite a few to choose from. The recommended campaign URL to use is: http://www.smiggle.co.uk/shop/en/smiggleuk/ as this will best reflect all the offers running during the event.
Other amazing offers running during the week include:
If you have any questions at all on any of the above, please feel free to get in touch.
Good luck!
Tags: best kids gifts, best selling christmas gifts, christmas 2018, christmas gifts, gifts, kids accessories, kids gifts, kids stationary, offer, promotion, sale, savings, smiggle, smiggle sale, stationary, top gifts