---
Ancient suns of gold and amber create a tropical ambiance for this intense floral display of colour and vibrancy. This outstanding rose and lily bouquet will lend a touch of mysticism to any home.
Was £29.99
Now £19.99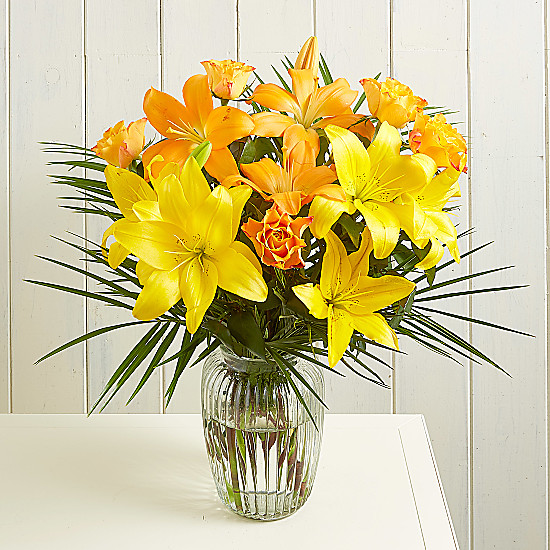 Undeniably exciting and weirdly enticing! These pigmented electric blue galaxy Dendrobium orchids not only make an incredibly unusual gift, they also make a superb talking point for any dinner party!
Was £26.99
Now £19.99

Bring all the fun of the fair into any home with this glorious bouquet filled with wonderful autumn colours capturing the essence of the season!
Was £24.99
Now £19.99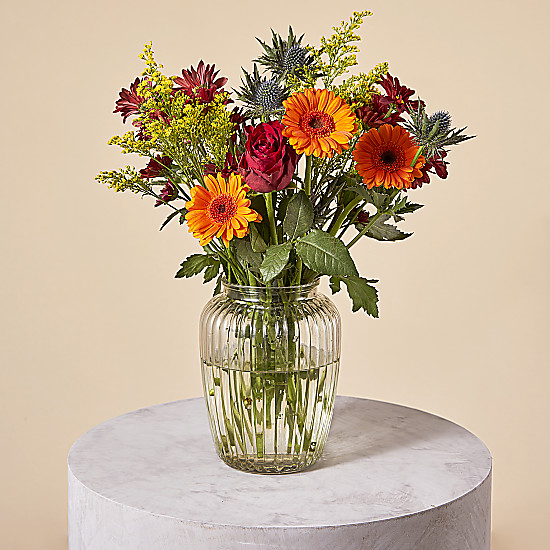 Laying in the sun, gazing up at the summer sky, beautiful blues and fluffy white clouds, the scents of lily and freesia on the breeze. You can have all that with this fabulous bouquet, except the sun... sorry, we try to please but we can't do magic!
Was £39.99
Now £34.99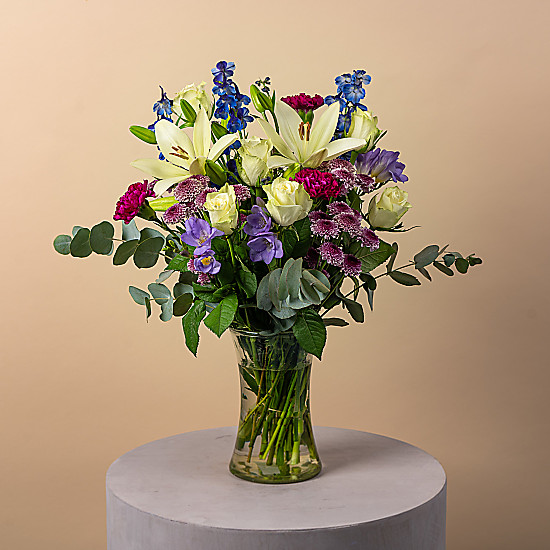 Delicate pastel roses and elegant summer charm make this bouquet simply beautiful.
Our Price £39.99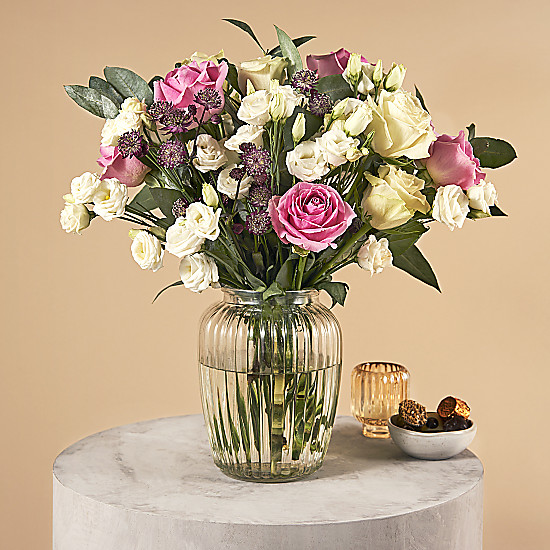 Garland your love in waves of exotic dendrobium orchids washed up on the shores of tropical romance.
Was £26.99
Now £19.99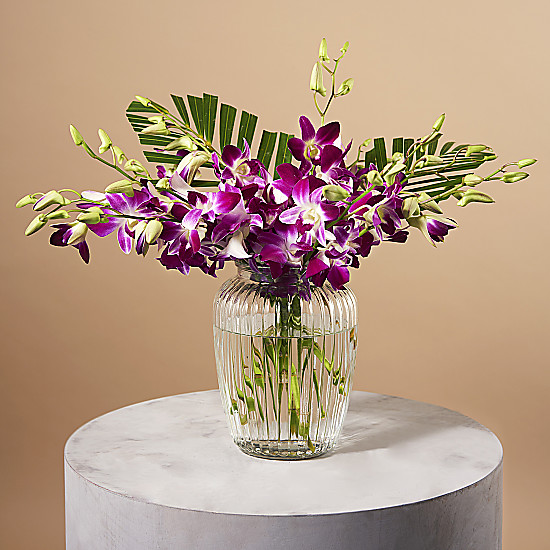 Exotic beauty is magnified with these irresistible pure white Dendrobium orchid flowers. This bunch of blooms comes with dark tropical foliage to make the display utterly captivating.
Was £29.99
Now £24.99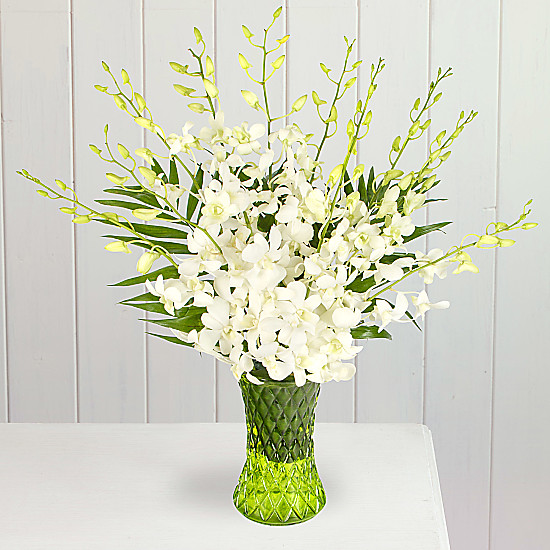 Say those three words she's been waiting to hear: Dozen. Red. Roses. The classic romantic gesture will make your intentions clear.
Was £29.99
Now £19.99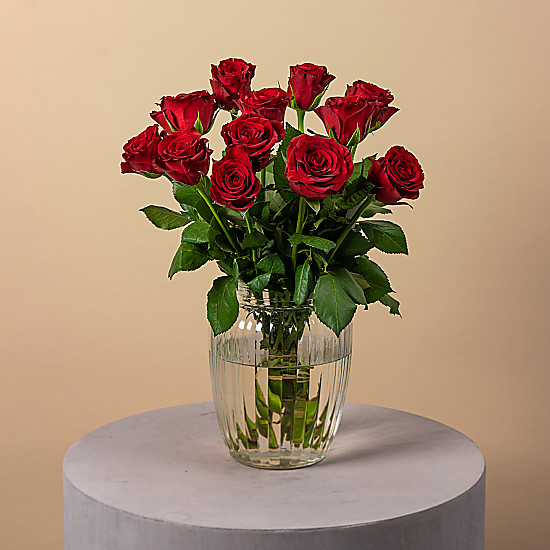 Is there a recipe for the perfect smile? We think our researchers have come pretty close: take a handful of precious pink gerbera daisies, stir in a dash of alstromeria blooms, add a sprinkling of daisy and finish with a swirl of roses.
Was £39.99
Now £34.99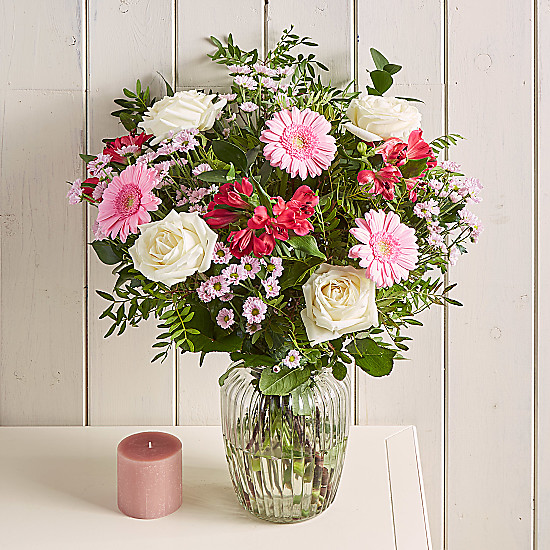 Stunning bouquet with contemporary pink zantedeschia blooms, classic white roses and exotic foliage.
Was £29.99
Now £24.99