---
Novelty Socks at Sockshop
Quirky patterns, funny slogans, superheroes - from Superman to Thor - and your favourite movie and TV characters - from Yoda and Darth Vader, to Winnie The Pooh and pals. Find them all here in our huge selection of Novelty Socks for men, ladies and kids. Choose from a range of sizes and a wide selection of official characters including: DC Comics, Marvel Heroes, Disney Princesses, Peppa Pig, The Muppets, The Simpsons, Sesame Street, Doctor Who, Star Wars and so many more! You'll be spoilt for choice and your feet will be basking in the fun of our brilliant designs.
One of the most famous Christmas characters to have been created must the red nosed reindeer himself, Rudolph. These Dare To Wear Christmas Socks transform your feet into Santa's celebrated helper, complete with his fuzzy antlers and his very shiny toes. Toes?
Our Price £3.99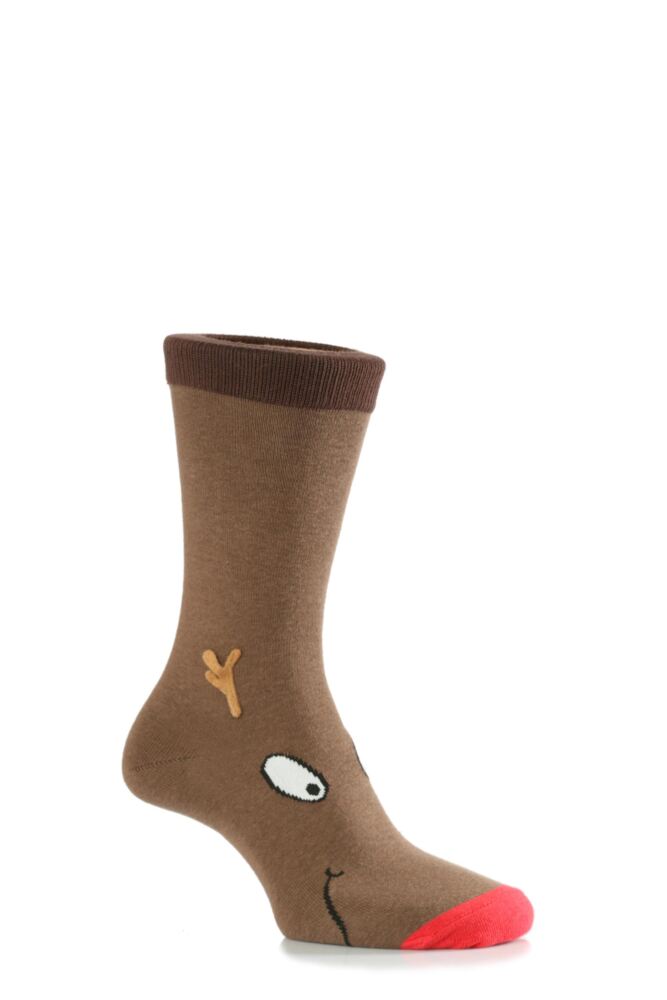 A simply Marvel-ous way to get your man to change socks regularly, each of the four pairs or single of socks in our SockShop Marvel Comics mixed pack or single packs of socks feature classic artwork from the comics themselves, with full colour, detailed woven images of the likes of Avengers past and present, including The Hulk, Spider-Man, Iron Man and Wolverine.
Our Price From £3.99 to £8.99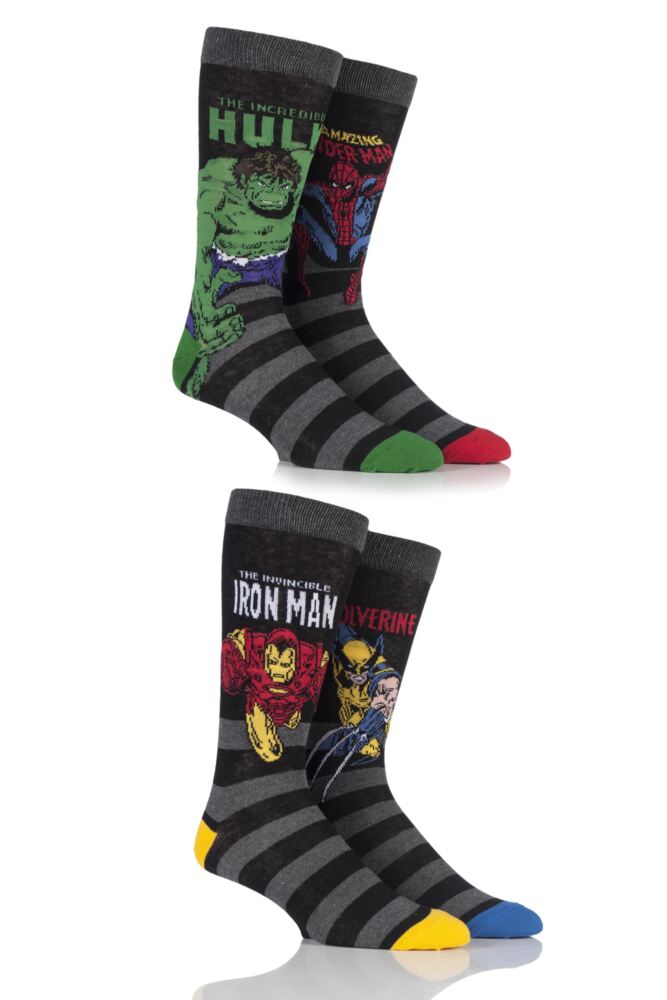 Socks that are set for stun, beam down this triple pack of our men's SockShop Star Trek Uniforms Cotton Socks, certified Trekkie-friendly in Starfleet Command (gold) Science (blue) and Engineering/Security (red) colours, with matching insignia.
Our Price £6.99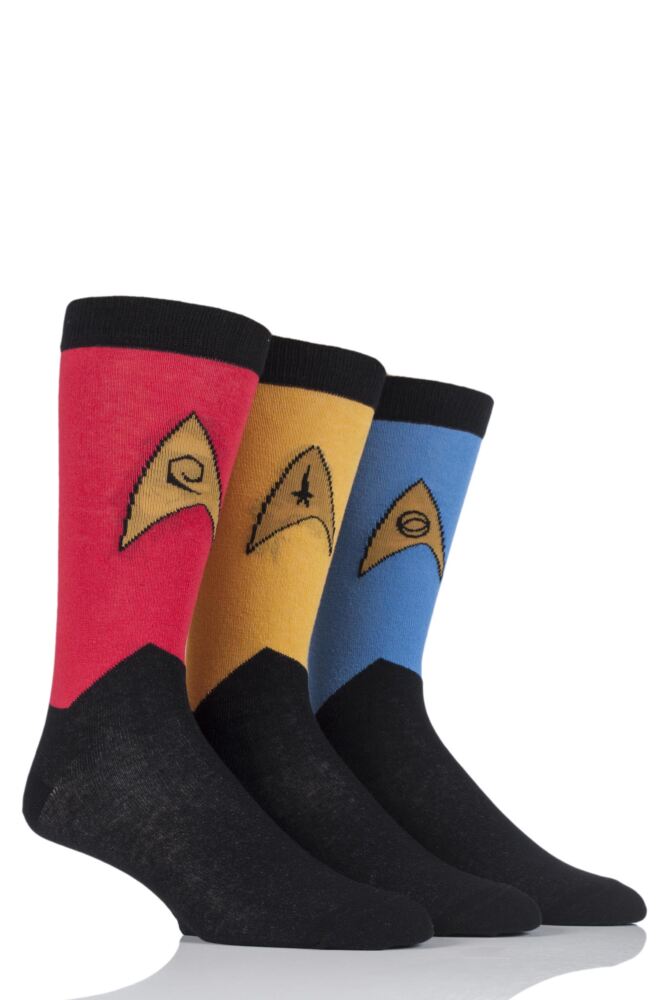 We know that many of you adore that Christmas movie Elf – us too, so when our designers came up with these SockShop Christmas Dare to Wear Santa's Elf Socks, we jumped for joy – and straight into the socks of course!
Our Price £3.99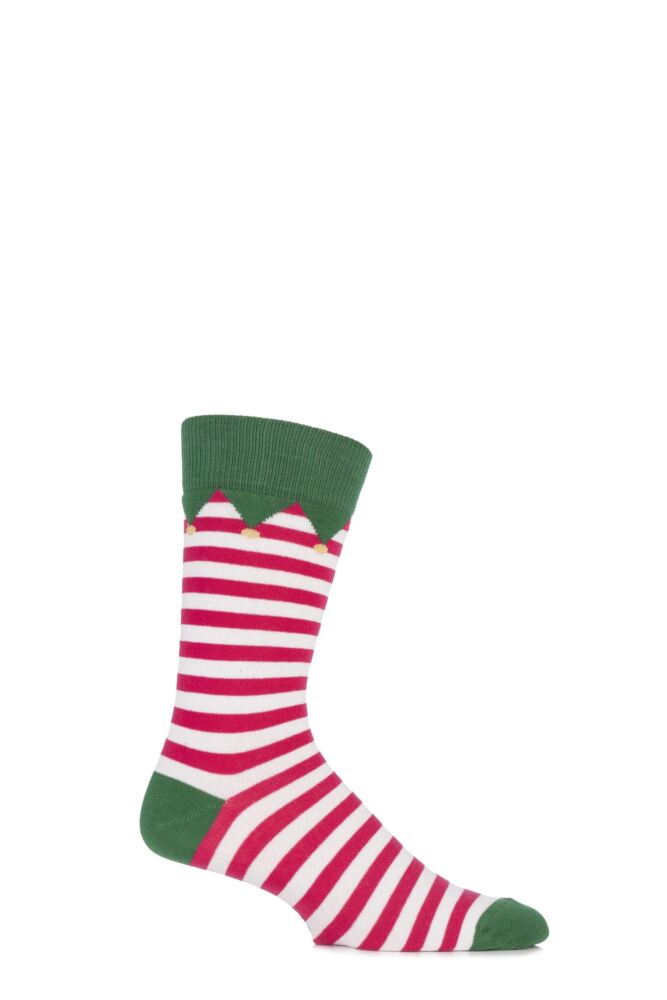 A simple Awesome mix of four character designs on a range of colour legs, make some space in your sock collection for our Marvel-lous SockShop Guardians of the Galaxy Groot, Rocket, Star-Lord and Drax Cotton Socks.
Our Price £8.99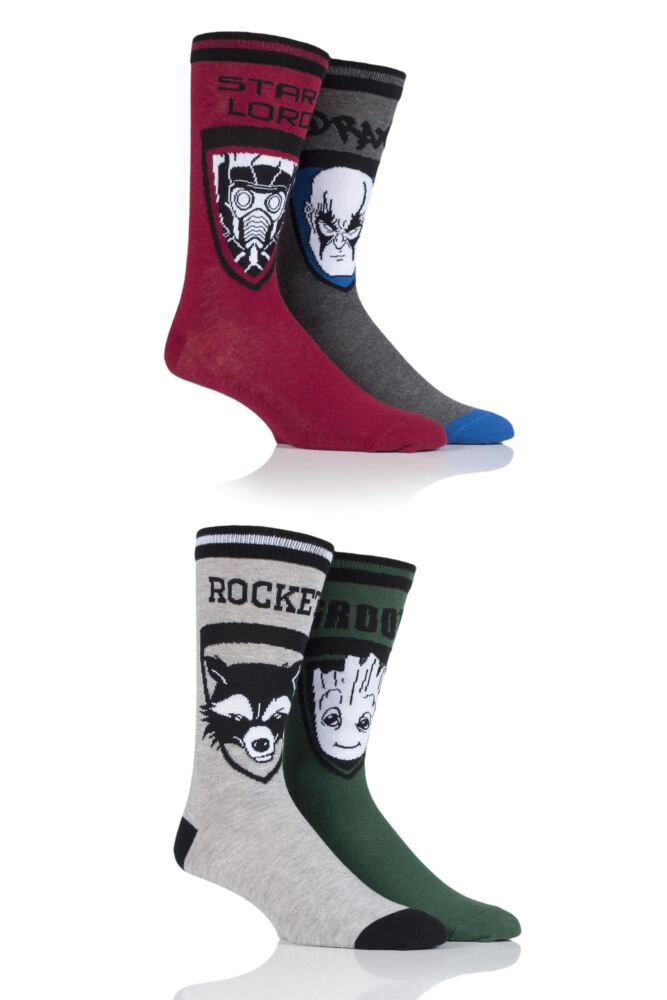 The perfect power ups for any inveterate retro gamer, our men's triple pack of Sonic the Hedgehog, Knuckles and Tails Cotton Socks will make them want to pull a pair on and go immediately side-scrolling in search of golden rings and chaos emeralds.
Our Price £6.99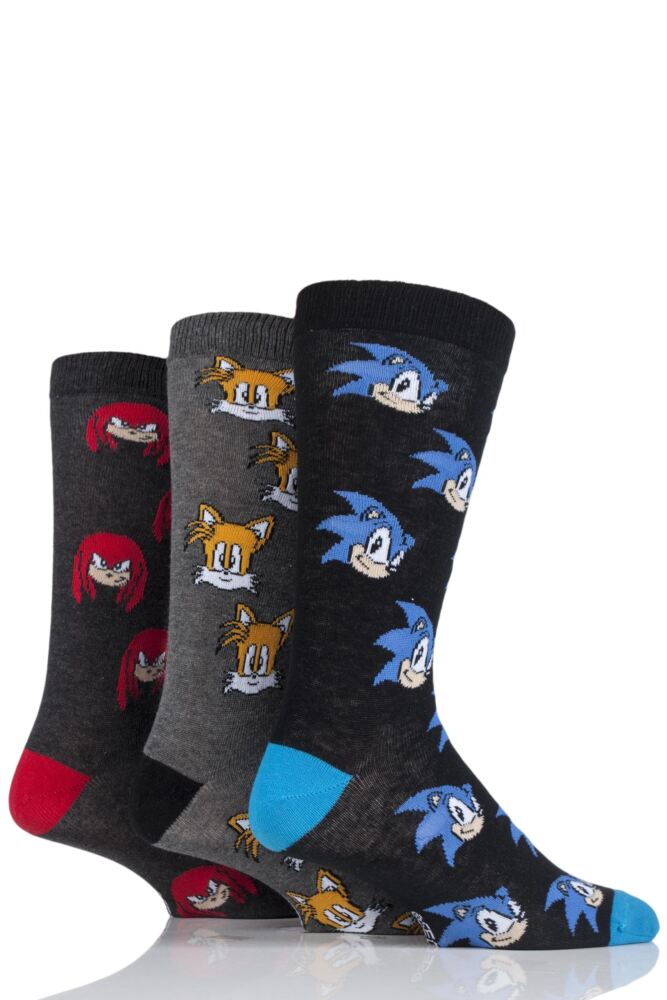 We have Doctor Who Socks – socks are cool! These timey-wimey, cottony-wottony socks come as a pack of three pairs, featuring the Doctor's Tardis logo, a dramatic Dalek design and the face of one of the Cybermen.
Our Price £6.99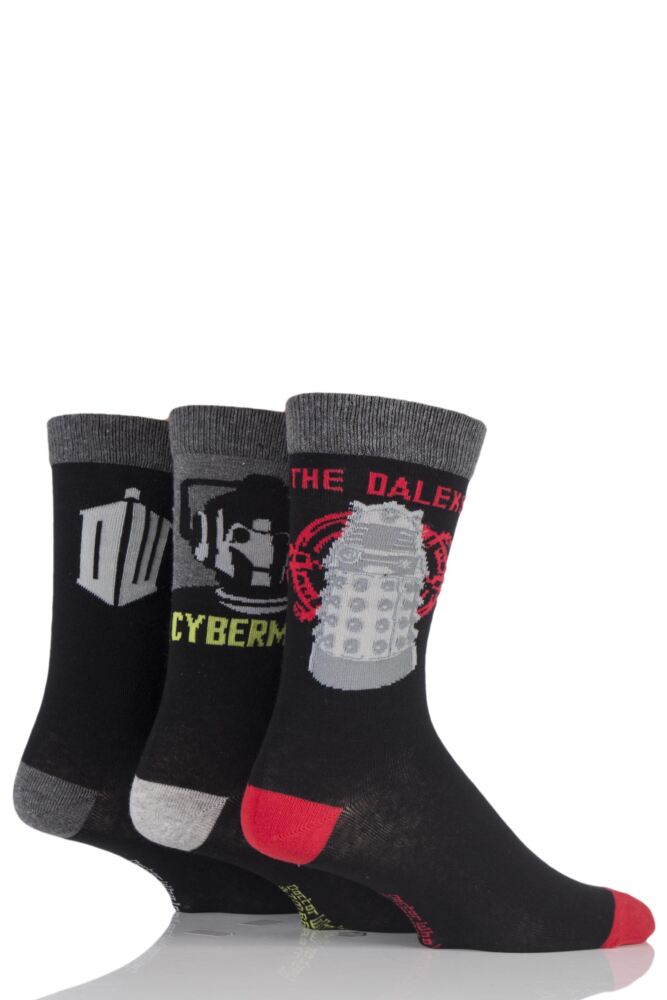 For animal lovers, our new range of triple pack ladies SockShop Wild Feet Animal-Inspired Cotton Socks could become a serious collecting obsession.
Our Price £7.99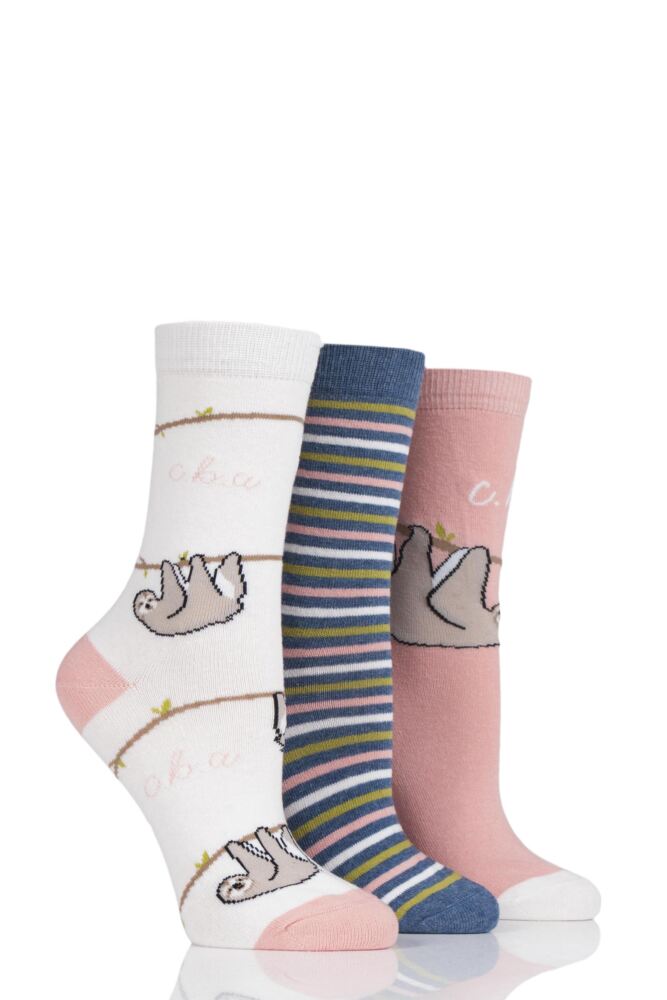 The shield-slinging patriotic personification of all things USA, Captain America is one of the leading lights of marvel Comics and their movie franchises. So for fans of the WW2 living legend, these Men's 3 Pair SockShop Marvel Captain America Mix Cotton Socks will be a must-buy!
Our Price £6.99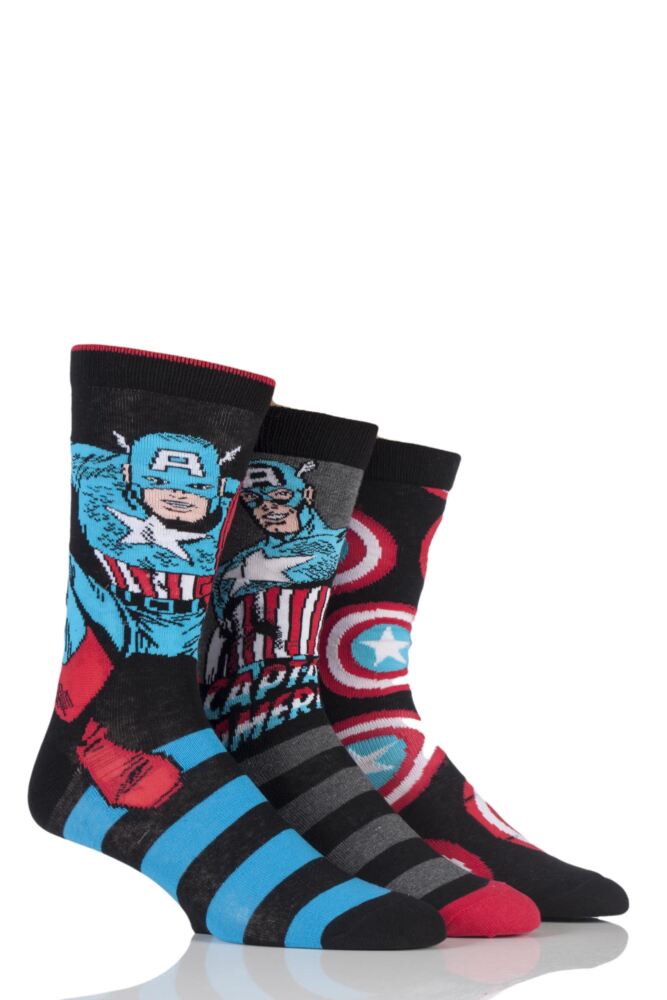 Deliver your warmest wishes for the season with a gift box of cosy, high quality cotton rich men's socks. Our SockShop Wild Feet Gift Boxes offer a choice of festive fashion and character animal designs. Each decorated gift box comes containing three pairs of mixed design themed socks.
Our Price £9.99