---
Non-Alcoholic Hampers at Hampergifts.co.uk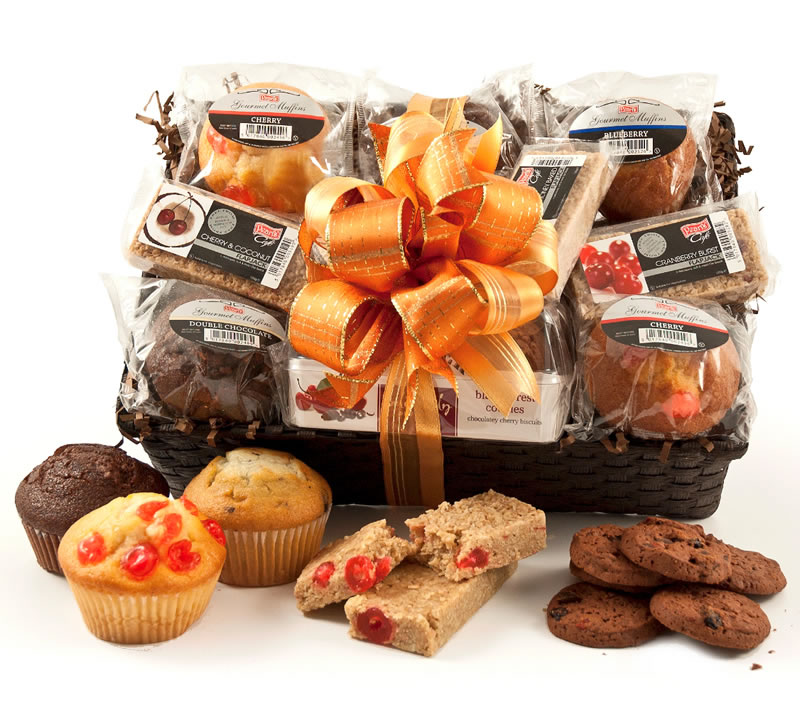 As we all know, not everyone wants to drink alcohol, so why shouldn't they still receive a wonderful gift? At Hampergifts we have designed a range of fantastic non-alcoholic hampers and gifts perfect for surprising your loved ones. Shop the full collection here.
Arriving in a stylish tray gift wrapped with ribbon, this is a unique treat that can be shared by everyone.
Our Price £22.50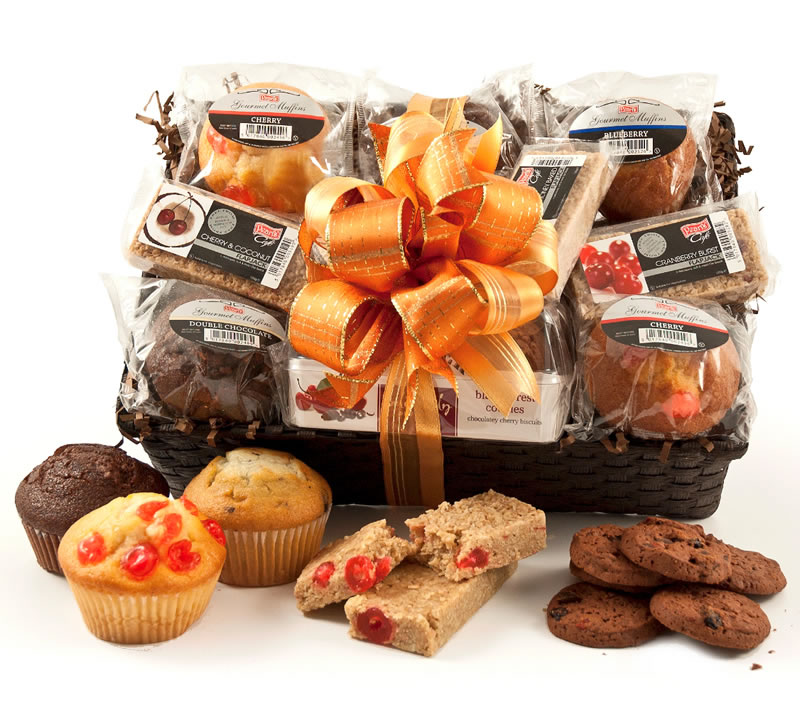 Lovers of all things chocolate will enjoy digging into this charming basket. From chewy caramels and Belgian truffles, to triple chocolate cookies and perfectly-sized milk chocolate discs, this hamper is filled with mouth watering treats.
Our Price £23.50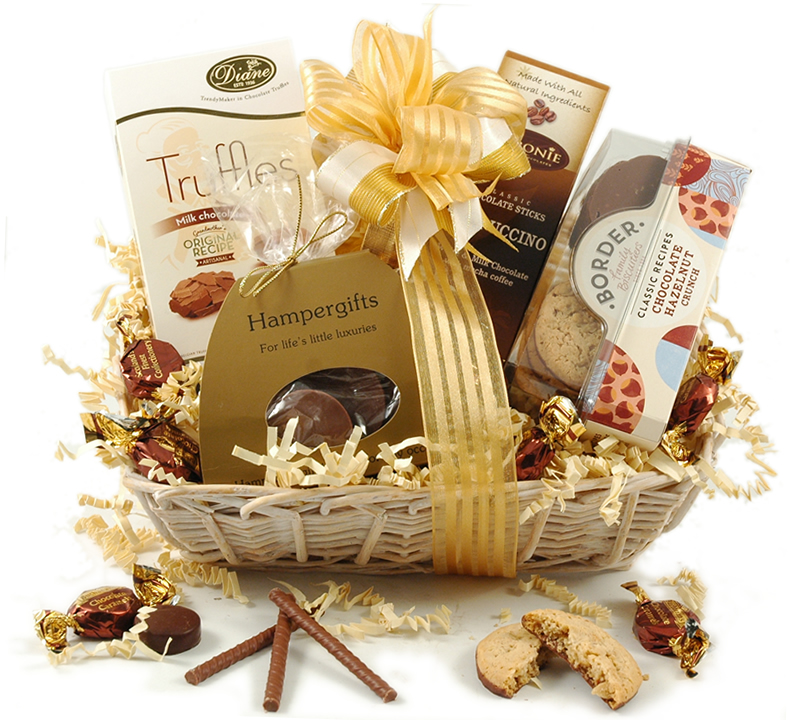 This non-alcoholic hamper is beautifully presented in a reusable mini wooden bowl.Cranberry lovers will enjoy the refreshing cranberry & raspberry sparkle and the award winning cranberry & white chocolate fudge.
Our Price £23.99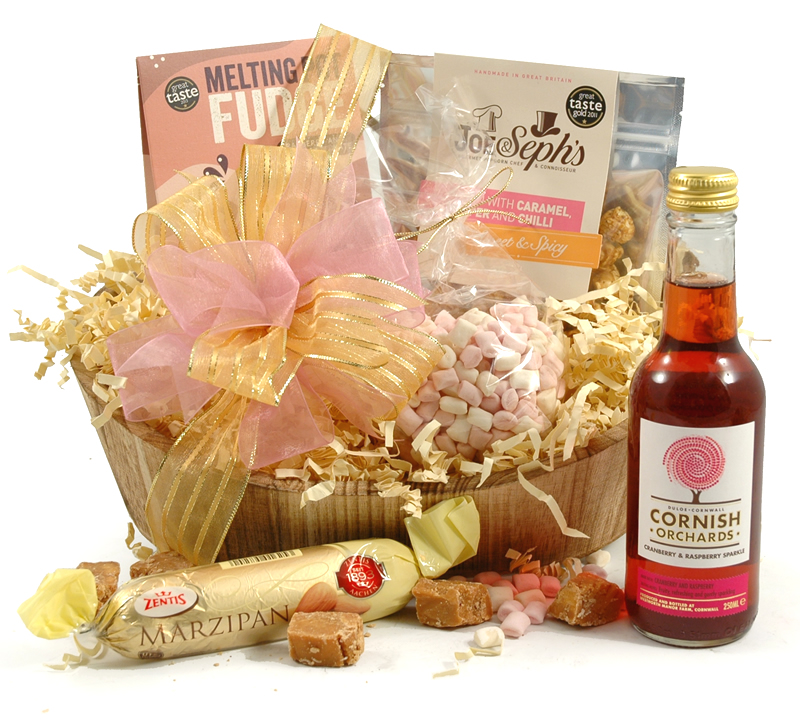 Anytime's a good time to take a break with a cuppa! Our tea and coffee hamper contains a subtly-flavoured Earl Grey Tea and a full-bodied fresh ground breakfast coffee.
Our Price £27.99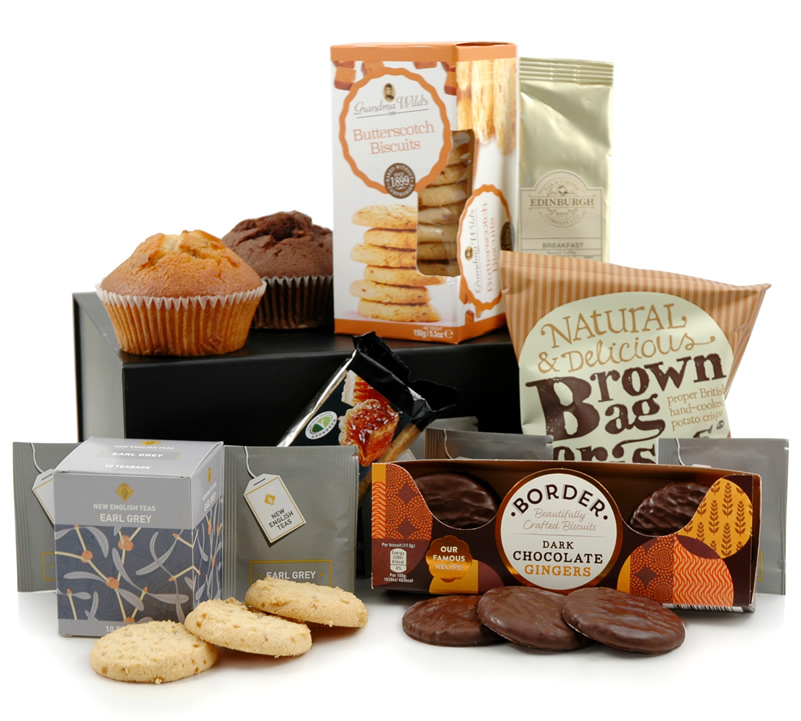 This beautiful chocolate hamper contains a mix of well-known and boutique chocolate treats.
Our Price £26.99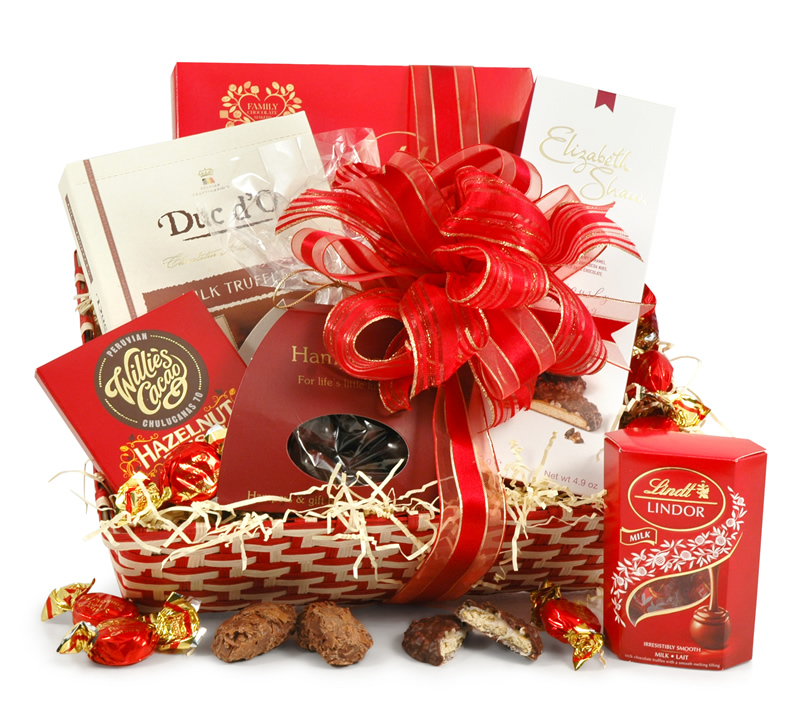 This special breakfast hamper is the only way to start the day.Arriving beautifully gift wrapped, theres fresh ground breakfast coffee start you off.
Our Price £29.99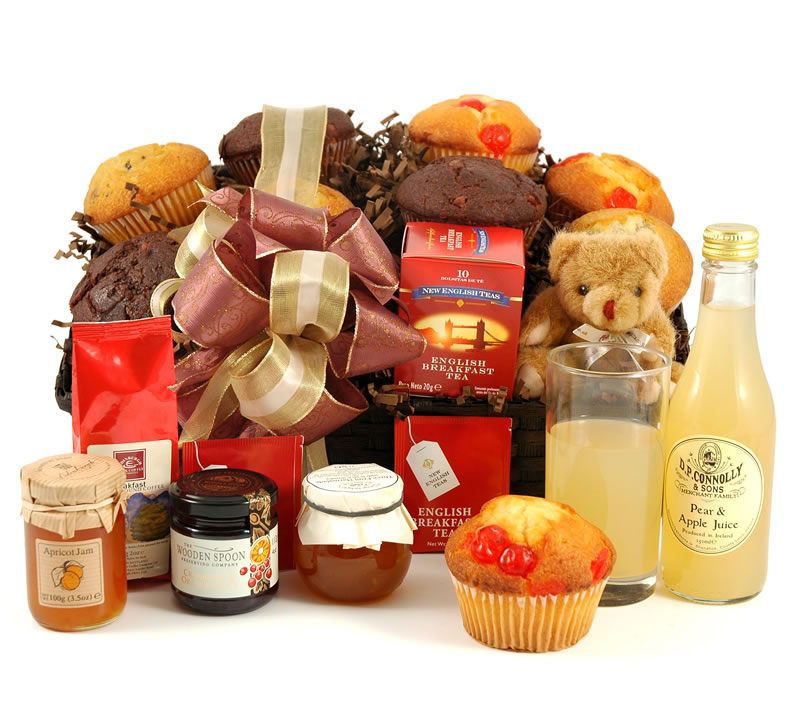 Demolishing this elaborate construction will be a real treat! Each of the striking, reusable burgundy & silver boxes is filled to the brim with indulgences like Honey Roasted Nuts, Hazelnut Praline Pieces, Sugared Almonds, Dark Chocolate Brazils, Yoghurt Coated Peanuts and more.
Our Price £32.99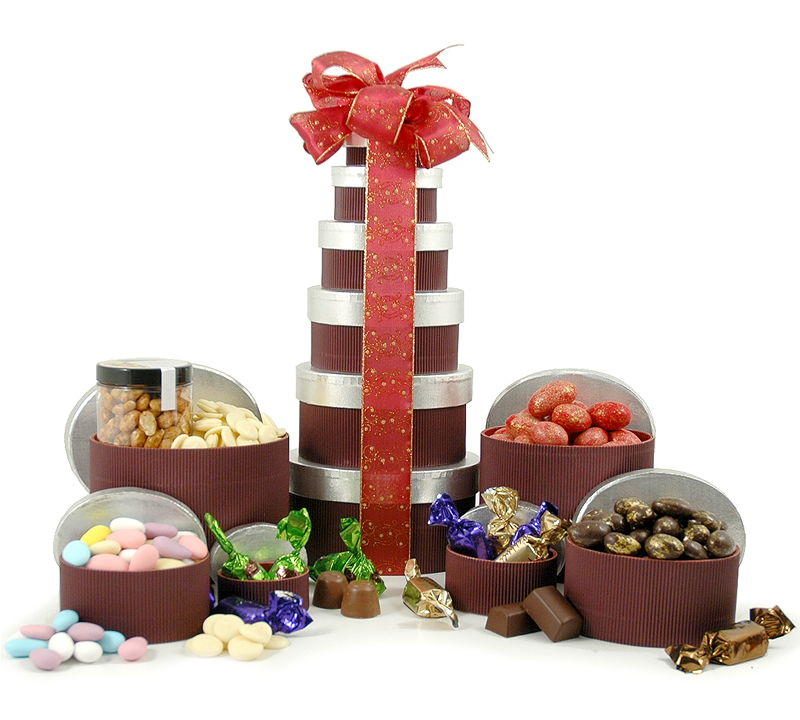 You've never had cookies and cake like this before! Five gorgeous stacked boxes open to reveal a tempting selection of cookies, biscuits and cakes.
Our Price £37.50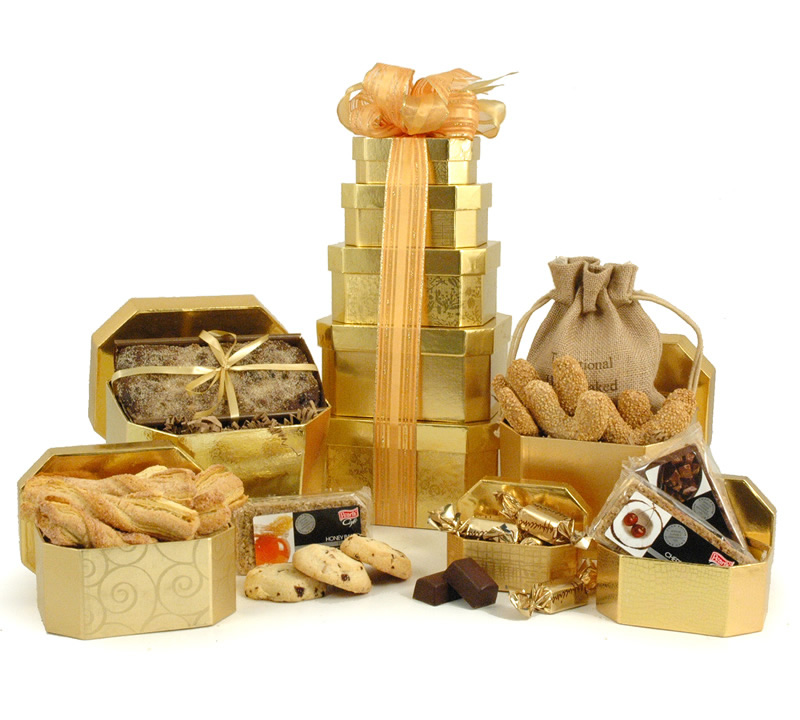 Take a well deserved mid-afternoon break with our Tea & Coffee Break Tower. Presented in five cocoa and sky blue gift boxes, the carefully selected contents are sure to please everyone in the home or office.
Our Price £34.99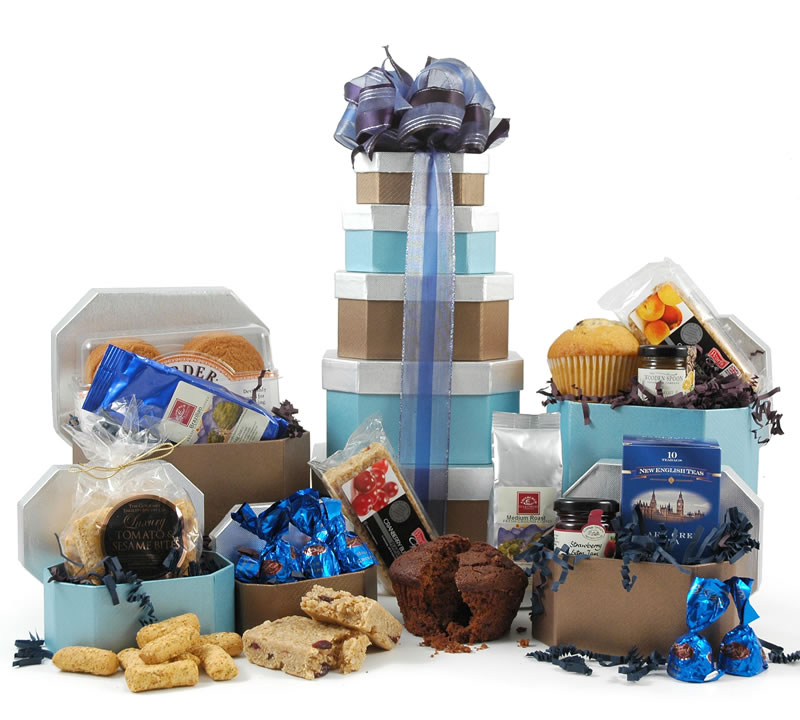 Whoever has the good fortune to receive this patriotic hamper will get the chance to eat their way round the British Isles.
Our Price £38.50