Nicare E- Cigarettes At Shopping4Fans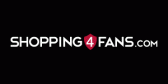 Shopping4Fans.com Affiliate Newsletter


Nicare E- Cigarettes At Shopping4Fans

A Healthier Way To Smoke 

Are you looking for a healthier, cheaper and more sociable way to smoke? Nicare has the answer to all of these. With Nicare disposable electronic cigarettes you will enjoy a much healthier smoke with no tar, no tobacco and no harmful vapour. Without all these chemicals you'll also save your teeth from discolouring . Its much cheaper too! An average 20 cigarette a day smoker can save £2,044 every year or £170 a month by switching to Nicare. If your looking at quitting altogether then Nicare e-cigarettes are the perfect way to wean yourself off nicotine and into a new lifestyle. And don't forget you can smoke anywhere now, including indoors. Don't stand in the rain, switch to Nicare now.