---
Newest Additions & Special Offers at Hampergifts.co.uk
The newest additions to the Hampergifts range! We continually create food hampers, wine hampers and chocolate hampers for you to enjoy - so you wont have to look anywhere else for that perfect present.
This huge rope-handled trunk is filled to bursting with 39 gourmet food & drink items. Featuring a stunning Champagne from Pol Roger, a special ruby reserve port and four bottles of connoisseur quality, award-winning fine wines to savour.
Our Price £400.00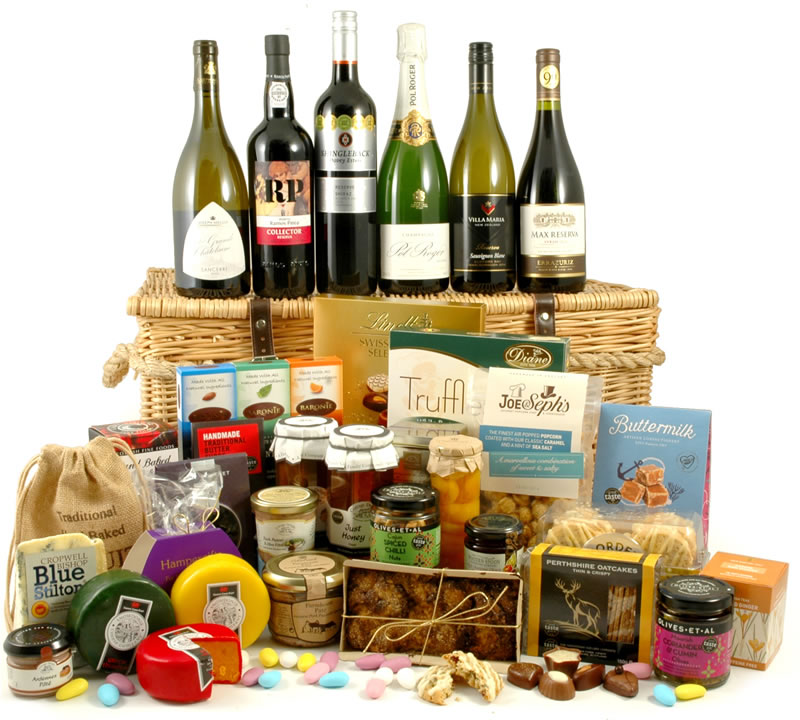 What can be better than receiving one surprise box on your birthday? We think receiving five will do it! The Happy Birthday tower comprises five beautiful gift boxes, stacked to form a tower.
Our Price £35.00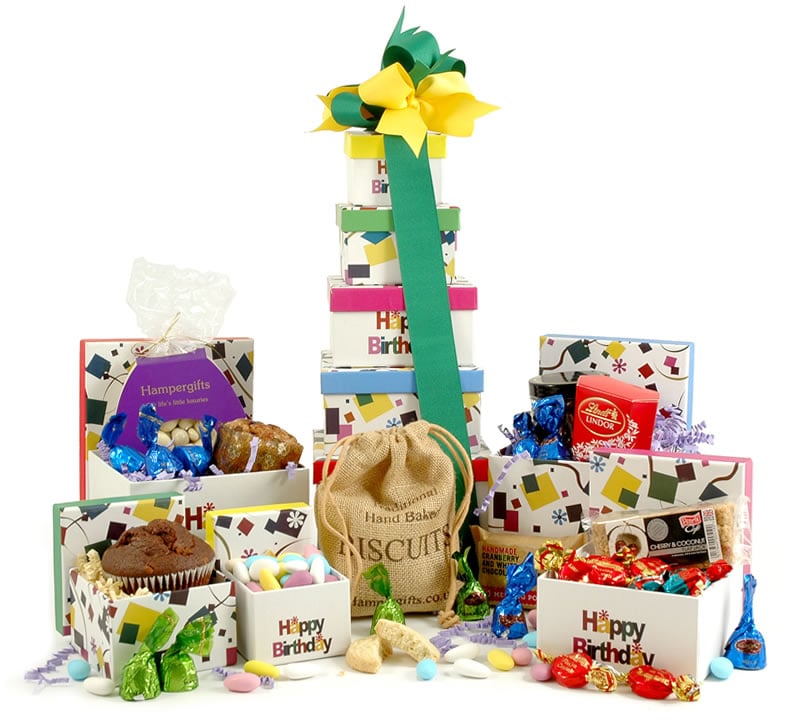 A delectable gift basket from the masters of chocolate creation. This Belgian & Swiss chocolate basket contains a mouth watering collection of white, dark & milk chocolate pralines and truffles.
Our Price £43.50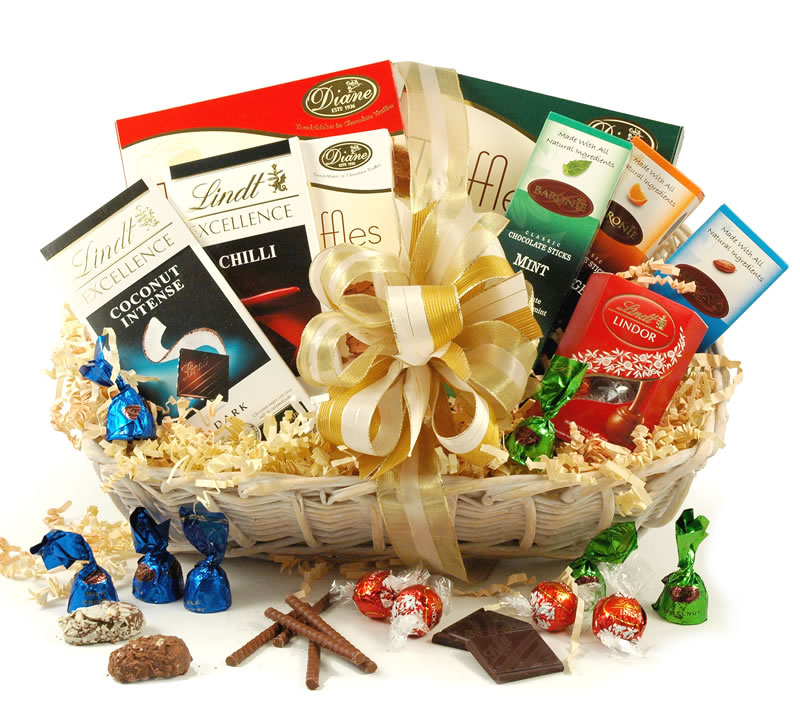 Standing at a whopping 73cm this is by far the tallest tower in our range. Containing 22 premium items presented in five sleek black gift boxes with silver lids, this makes an ideal corporate greeting, and is perfect for sharing at home or in a office.
Our Price £85.00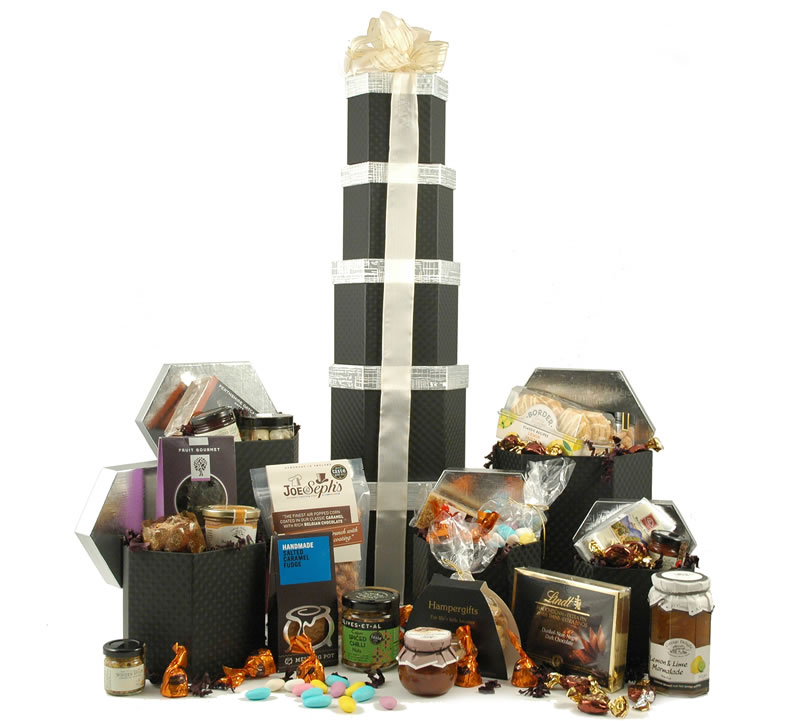 The only tower in our range large enough to contain a bottle of wine! Featuring 20 items in total (including 9 award winning treats) this immense gift tower contains something for everyone. The three beautifully designed gift boxes are extremely sturdy and perfect to reuse as storage boxes afterwards.
Our Price £130.00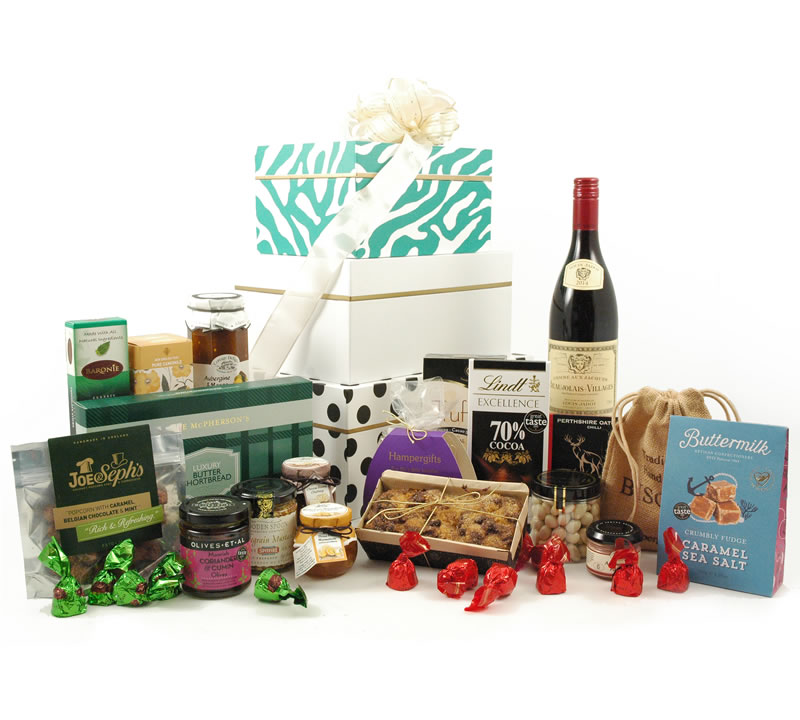 Inspired by the spirit of the Far East, these pampering treats will provide you with moments of rest, relaxation and escape, whenever you need them. Packed into the attractive, reusable tissue box you'll find a selection of bath & beauty products infused with extracts of Red Ginseng, perfect to transport you to a place of tranquillity & rest.
Was £38.00
Now £34.20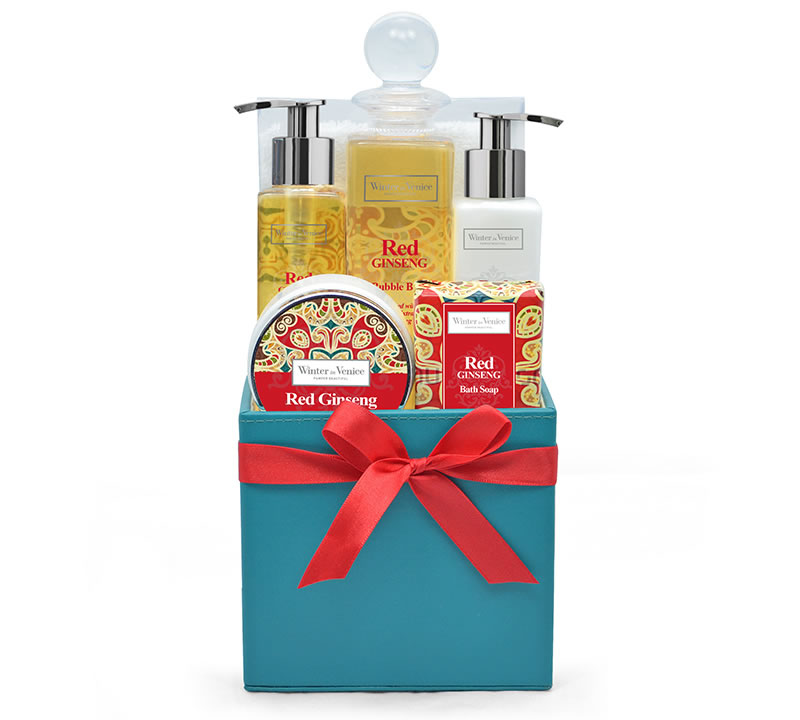 This gorgeous new baby gift set combines a best selling selection of 'sweet gifts' to welcome a sweet new baby girl. Presented in a lovely white wicker basket with shredded paper.
Was £32.99
Now £29.69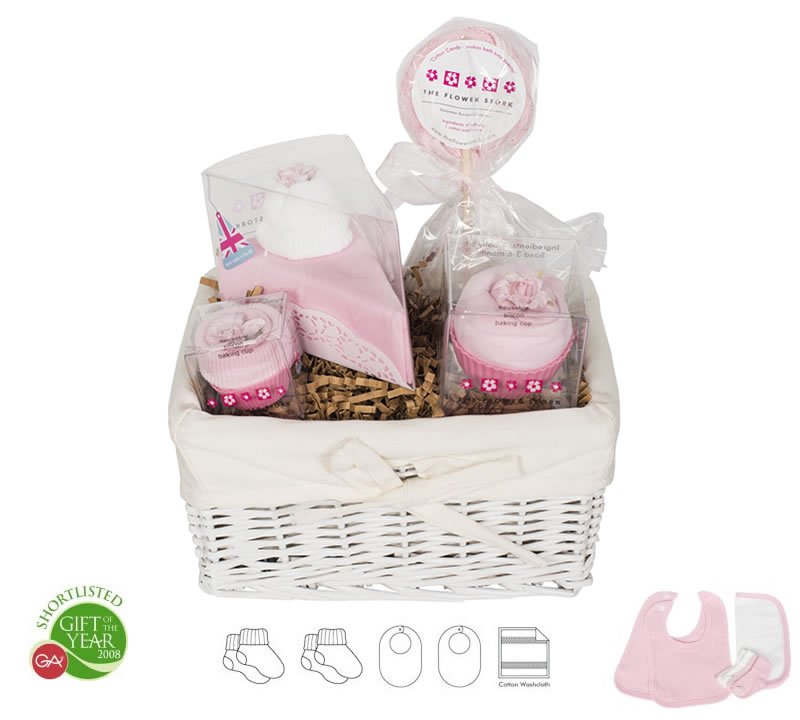 This sumptuous luxury wine & cheese hamper is perfectly suited for any occasion. A pair of classic award-winning cheeses are accompanied by an outstanding South African Merlot and a perfectly picked selection of other delights.
Was £66.99
Now £59.99