New Year Sale at Hearing Direct US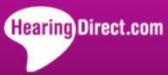 ---
New Year Sale at Hearing Direct US
Take a New Look at our New Year Sale at Hearing Direct US.
Don't miss out on this amazing sale. It's the perfect time to grab an early New Year bargain for yourself, your friends or family.
Offer expires - Midnight 10/01/2021.
Click here to find out more.
The HD250 is a mid-range in-the-ear digital hearing aid that offers excellent sound quality and a range of impressive technical features encased in a user-friendly design.
Was $449.00 Now $399.00
With the HDR200 we've kept things simple, providing a rechargeable, BTE hearing aid that offers quality sound at an affordable price.
Was $349.00 Now $299.00
Stay connected wherever you are in the home or at work with the Clarity D714 Trio, an extra loud telephone system with three cordless handsets and a base unit with integral answering machine.
Was $249.99 Now $239.99
When it comes to extra loud telephone systems it doesn't get much better than the Clarity BT914 Trio, complete with three cordless handsets, Bluetooth connectivity and digital answering machine.
Was $219.99 Now $209.99
If you're looking for an affordable, extra loud telephone system that is supplied with three handsets as well as a digital answering machine, then you need to consider the Clarity D712 Trio.
Was $194.99 Now $184.99
If you're looking for an amplified, cordless telephone system that is not only extra loud, but also packed full of the latest technology, then you need to consider the Clarity D714 Duo.
Was $189.99 Now $179.99
Geemarc's Amplidect 350 amplified phone has been designed specifically to allow for maximum hearing aid compatibility when used with a hearing instrument in the T position, keeping interferences to a minimum, for a clear sound free of feedback.
Was $154.99 Now $144.99
When it comes to affordable, amplified, big-buttoned, cordless telephone systems, the Clarity D712 Duo with additional handset and digital answering machine offers it all.
Was $144.99 Now $134.99
The Power One hearing aid batteries have consistently delivered stable and sustained power to more hearing aids than any other battery in the world.
Was $69.99 Now $54.99
The length of the receiver wire is usually printed as a small number on the blue bottom end for the left ear, or on the red bottom bit for the right ear. To check that you need to order a high power receiver, a P will be also printed be next to the number.
Was $59.99 Now $49.99