---
New Website At Hampergifts.co.uk
We are excited to announce the launch of our newly redesigned Hampergifts.co.uk website. We hope you like sleek and professional design along with simple and smooth navigation all contributing to much better experience. As usual, we have plenty of great offers for you to promote, including our code AUG5HAMP offering you 5% discount on all orders and speacial offers with 10% savings on selceted hampers!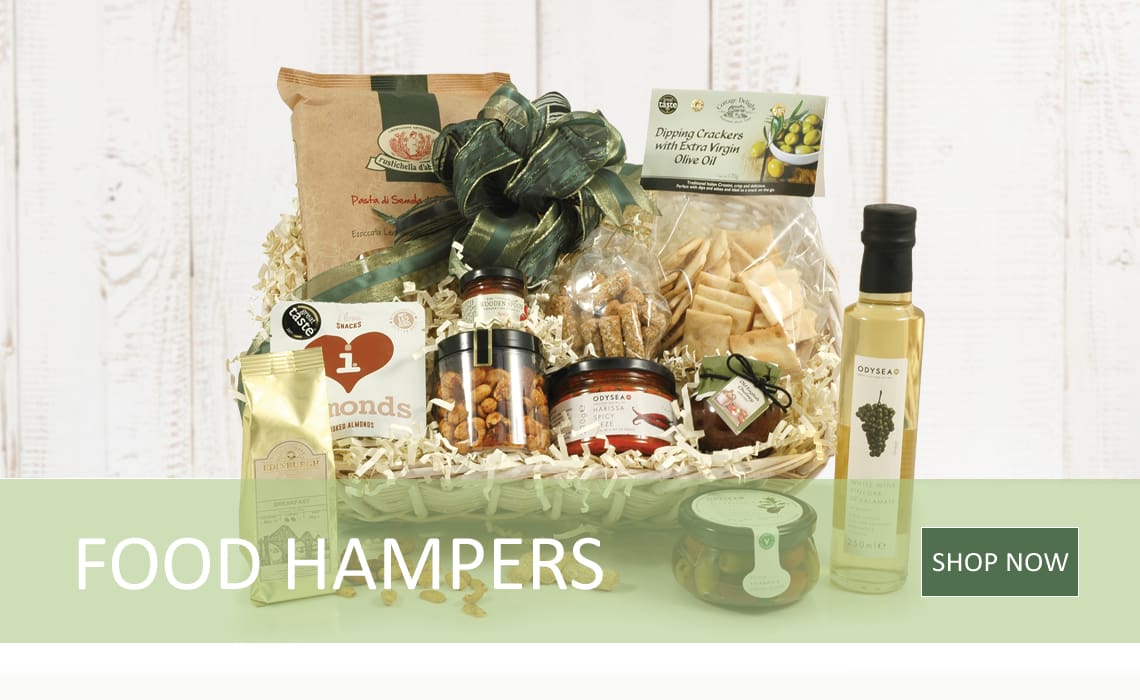 A great gift for family, friends or even just sharing round an office. Our smart Muffins, Cookies & Flapjacks Selection is brimming with seven delicious large American-style muffins, three flapjacks in mouth watering flavours, not to mention the scrumptious chocolate & hazelnut cookies!
Our Price £19.99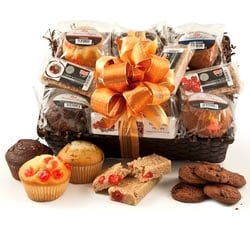 This smart hamper is bursting with goodies all featuring a hint of fruity goodness. Discover delicious lemon drizzle cookies, premium Italian orange chocolate sticks or tasty strawberry extra jam.
Our Price £32.70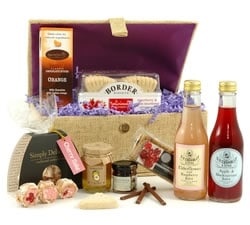 This hamper offers an original alternative to wine, just perfect if you know someone who'd appreciate a premium beer gift.
Our Price £37.00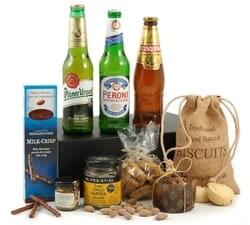 This splendid tower is made up of five stacked green & gold gift boxes absolutely packed with treats. As each box is opened the suprises reveal themselves - spiced nuts, chocolate mints, mini pots of jam & marmalde, tea, biscuits and more.
Our Price £37.99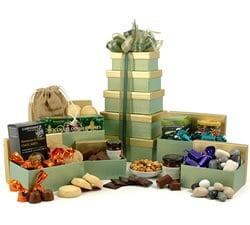 Taste food and drink from around the world with this divine hamper. A perfect present for anyone who appreciates New World wines, its centrepiece is a bottle of delicious red wine from the vineyards of South Australia.
Was £55.00
Now £49.50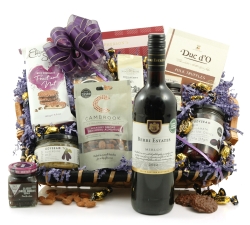 If neither the Ardennes pâté nor the mouth-watering sugar-infused Cherries tempt your palate, you're bound to be won over by the award-winning Rosé from the south of France - a delightful pink-hued wine, presented in a stunning curvaceous bottle.
Our Price £60.00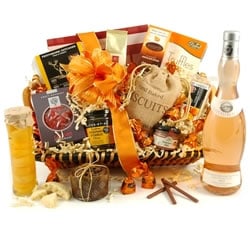 This deep wicker basket is brimming with sweet & savoury tastes to relish. Its centrepiece is a duo of medal winning wines; a velvety merlot from Argentina, and a peachy Italian chardonnay presented in a stunning milk-glass finished bottle.
Our Price £87.50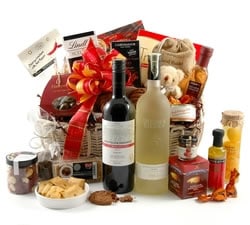 This sublime food & drink hamper is overflowing with four bottles of wine - each one an award winning treat - plus a vast selection of sweet and savoury delights.
Our Price £125.00