NEW TRIBE Promo Codes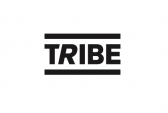 Hello Affiliates,
Happy New Year to all!
This is an announcement to let all of our existing partners know that we have NEW PROMO CODES for both of our offers. Please ensure that you change the codes you have on your sites to the new codes ASAP. All information can be found on our page or see below.
Additionally we would love for any new affiliates to join us and start a partnership! January sees the biggest spike in interest towards to nutrition and exercise so why not help your revenue streams by promoting a 100% natural nutrition company to your customers!
You can provide your customers with the following two amazing TRIBE deals:
1. Get their first TRIBE pack of 6 natural performance nutrition products for just £2 (RRP: £8.65) using code: TRIBEJOURNEY2
2. Get 20% off any of our Booster Packs containing between 12-18 natural performance nutrition products (RRP: £21 - £28) using code: TRIBEJOURNEY20
Both of these can be completely custom built from our range of over 20 products across our 5 different ranges. Whether they want energy, recovery or a balanced pack - they can curate their own right down to the flavour.
Ensure to provide your customers with the specific AWIN promo codes to use at checkout and it is as simple as that!
Please do just get in touch if you would like to discuss any individual offers or promotions - we would love to help build great partnerships.
Best,
Ria