---
From their collection inspired by the textures and blues of casual wear denim clothing, Falke Denim Addicted Cotton Socks for men are high quality, fine gauge cotton rich socks that offer the perfect complement to your jeans.
Now £11.99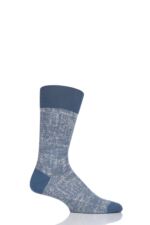 With their deliberately faded look, men's Falke Striped Wash Cotton Socks have an instantly casual, worn-in appeal. These fine gauge, cotton rich socks are a half calf length, with slim stripe details and subtly differing shades at the cuffs, toes and heels.
Now £11.99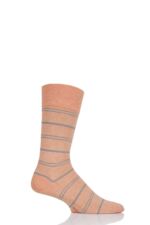 Stylish, despite being designed to be worn beneath the edge of most footwear, these men's Falke Even Stripe Cotton Invisible Socks are more high cut than some 'invisible' socks, making them more suitable to business shoes or laced footwear.
Now £9.99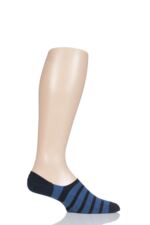 Made in a fine gauge, available in a range of colours for casual business wear, Falke Cool 24/7 Cotton Socks are designed for all-day coolness and comfort. Blending 'gassed' (a extra-smoothing treatment for mercerised cotton) cotton rich yarn with a special polyamide functional yarn, the resulting fabric can wick body heat and moisture outwards and away fast, aided by additional integrated mesh air circulation channels in the soles.
Now £12.99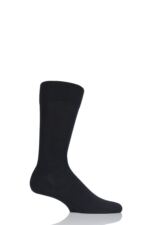 Made from a high-quality mercerised cotton rich blend, combining together with a textured surface weave and a tribal pattern that suggests Mayan tattooing, these 3D effect Falke Decoupage Lace Stripe Roll Top Cotton Socks have all the looks to get your feet noticed.
Now £13.99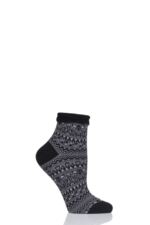 Part of Falke's 'Denim Addicted' collection of jeans-coordinating designs, these ladies Falke Tweedy Denim Check Cotton Socks feature an attractively detailed small pattern and gathered net cuff. If your personal style is denim-allergic don't, worry though - these lovely socks really don't need to be worn with any other denim elements.
Now £13.99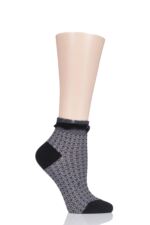 So pretty, so delicate, you'll be forgiven for falling head over heels in love with these Falke Cupid Lace Cotton Socks and their lovely, lacy looks. But despite the fragile appearance, these fine, patterned ankle socks are cotton rich and practical, with the floral design lace elements restricted to the upper of the foot, where they deliver breathability as well as looks.
Now £14.99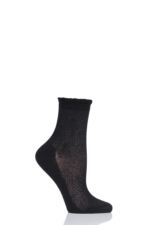 In a two-shade overlay design, these decorative Falke Granite Cotton Socks feature two different designs; with a star pattern, lace-effect geometric floral to the front, supported by an equally attractive 'random' lace print to the back of the leg and under the foot.
Now £11.99