---
New Spring Arrivals at Sock Shop
Browse Our Brand New Spring Styles Now At SockShop
Click here to find out more
Handsome in stylish, multicoloured polka dots and contrast detail cuffs, toes and heels, these HJ Hall Spots Bamboo Socks are, as the name may indicate, made using soft, silky bamboo fibre-based yarn, and in a light, fine gauge.
Now £6.99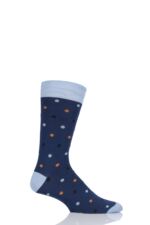 Colourful, comfortable and stylish, it seems like HJ Hall Striped Bamboo Socks have it all, and made using 75% viscose from bamboo, maybe they do. Bamboo fibre gives these fine gauge men's socks a super-soft handle with a silky sheen and natural deodorising qualities, due to the inherent antibacterial abilities of bamboo.
Now £6.99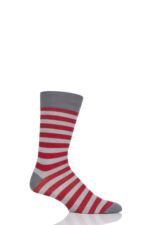 In a striking, and eye-catching large spot pattern, these men's HJ Hall Chunky Cotton Dots Socks are manufactured with a thicker, soft yet smooth feel for added comfort, but without significant increases in weight or weaving in a heavy gauge knit, making them versatile for office or casual wear.
Now £6.99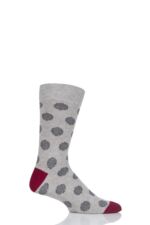 Thicker knit for added comfort and cosiness, these men's HJ Hall Chunky Cotton Striped Socks are still relatively lightweight and made from a fine, cotton rich blend yarn, so that you can enjoy the chunkier feel but without the rougher heavy gauge look. The socks remain delightfully soft and smooth to the touch.
Now £6.99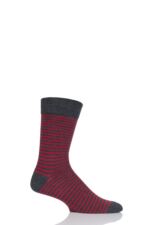 Proudly billed as 'The Original Softop', the first thing you'll notice about these non-elastic HJ Hall Striped Cotton Soft Top Socks is the generous width of the legs compared to elasticated socks. Ergonomically designed, Softop socks have 3 unique relaxation panels set into the legs that contract vertically, allowing them to stay up all day, but without restricting circulation or leaving marks on your legs.
Now £5.99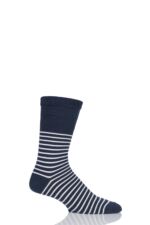 With visually stimulating bands of varied colour dots on a mint background, plus scallop top cuffs in two contrast colours, along with contrast heels and toes, these ladies Charnos Staggered Spot Bamboo Socks have considerable eye-impact, but maintain a stylish look. The super soft feel of these fine gauge ankle socks is universally gentle to skin, even those that are sensitive.
Now £4.99
So, light, so invisible, even under your closest-fitting clothing, that you'd almost be forgiven for forgetting that you've got them on, the experience of wearing Sloggi Zero Feel Seamfree Hipster Knickers is nothing but sheer comfort. The knickers are low at the waist, with comfortably wide sides.
Now £12.99
A simple, yet pretty and versatile look that will go with so many outfits, these ladies Charnos Contrast Heel and Toe Bamboo Socks are colourful, but in a restrained range of classic pastel colours, set off by the colour variation of the heels, toes and edging of the attractively scalloped cuffs
Now £4.99
A classic design from the people that pretty much singlehandedly revolutionised men's underwear back in the 80s. This triple pack box of Calvin Klein Cotton Stretch Hip Briefs hark back to those designs, with a signature elastic waistband and a superior shaped fit.
Now £25.99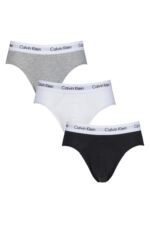 Low cut under-ankle wear to give you the sock-less look that is so fashionable for a men's summer wardrobe, this big five-pair pack of Jack & Jones Short Socks are made for deck shoes, loafers, espadrilles and all low-sided footwear, a superb set of essentials, made from a very fine, 72% cotton rich fibre blend with a twisted yarn for durability without sacrificing softness.
Now £9.99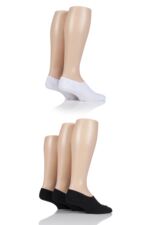 Ladies 1 Pair Pretty Legs for SockShop 10 Denier Classic Nylon Tights. A quality high sheen everyday sheer, Pretty Legs for SockShop 10 Denier Classic Nylon Tights are Lycra fibre enhanced hosiery that offer great looks with improved comfort and a superb fit.
Now £3.99