---
New Snuggly Slippers at Sock Shop

Discover great gifts for all the family with our Christmas shop at Sock Shop now open!
Surprise those comfort seekers with our new snuggly slipper styles gift boxed making great gifts - but hurry, products are subject to available stock.
The slippers are knitted in thick yarn, patterned with a fox's face, complete with stand-up ears, plus embroidered eyes and nose details.
Our Price £10.00
Bright, exciting slippers for your little one, these boy's Totes Novelty Slippers with Grip are cute and cuddly, designed to look like colourful fire engines with lots of applique and embroidered details that are perfect to stimulate your tot's imagination.
Our Price £10.99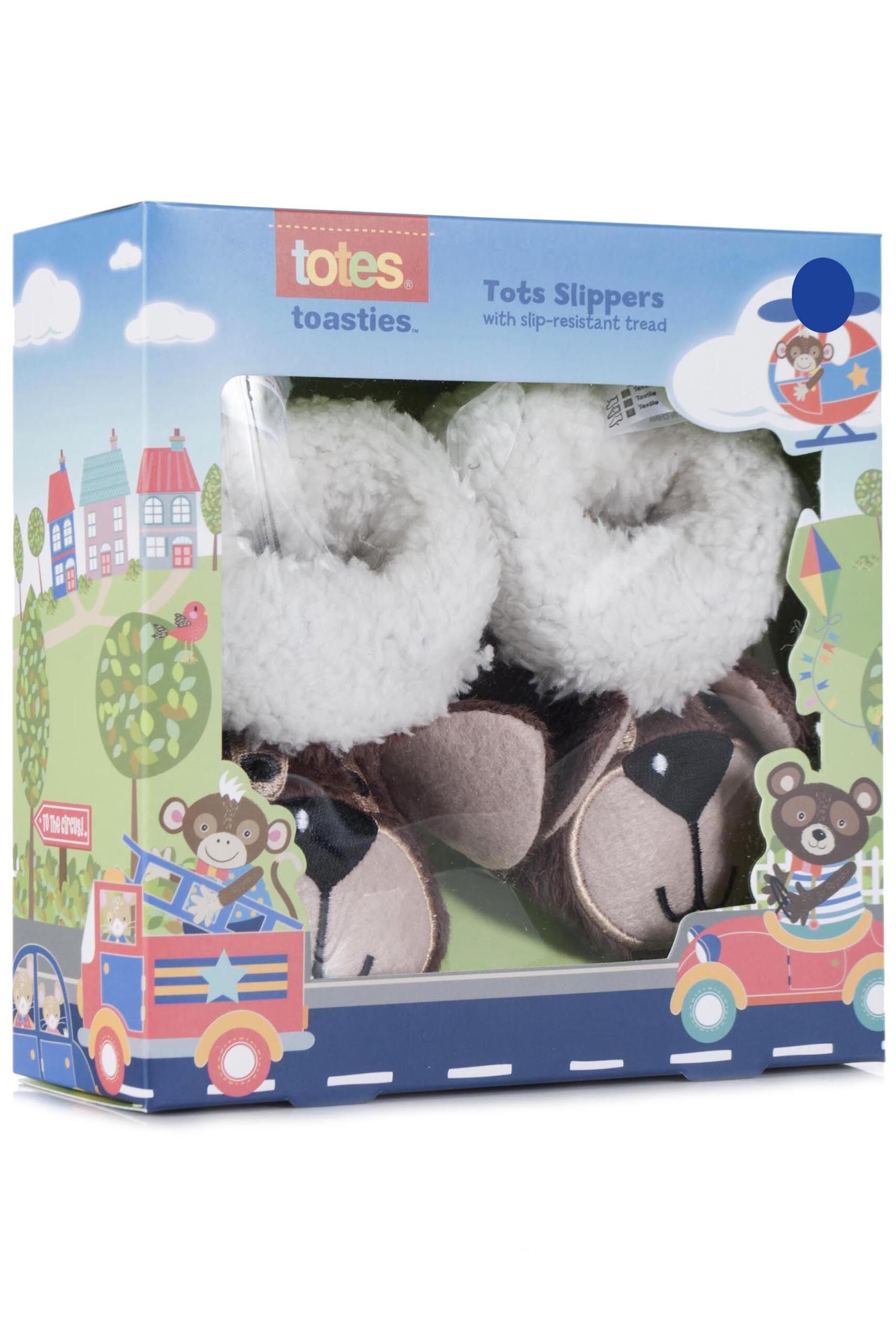 Decorated by the adorable face of nature's bandit, these stripy SockShop Wild Feet Raccoon Bootie Slippers are sure to warm your feet and your heart too. The knitted pumps feature stand-up raccoon ears and embroidered facial details, and are cosily lined by thick fleece.
Our Price £10.00
Love the faux sheepskin effect of these Totes mule style slippers! Complete with fluffy pompoms these slippers are very cosy; your feet will love them!
Our Price £15.99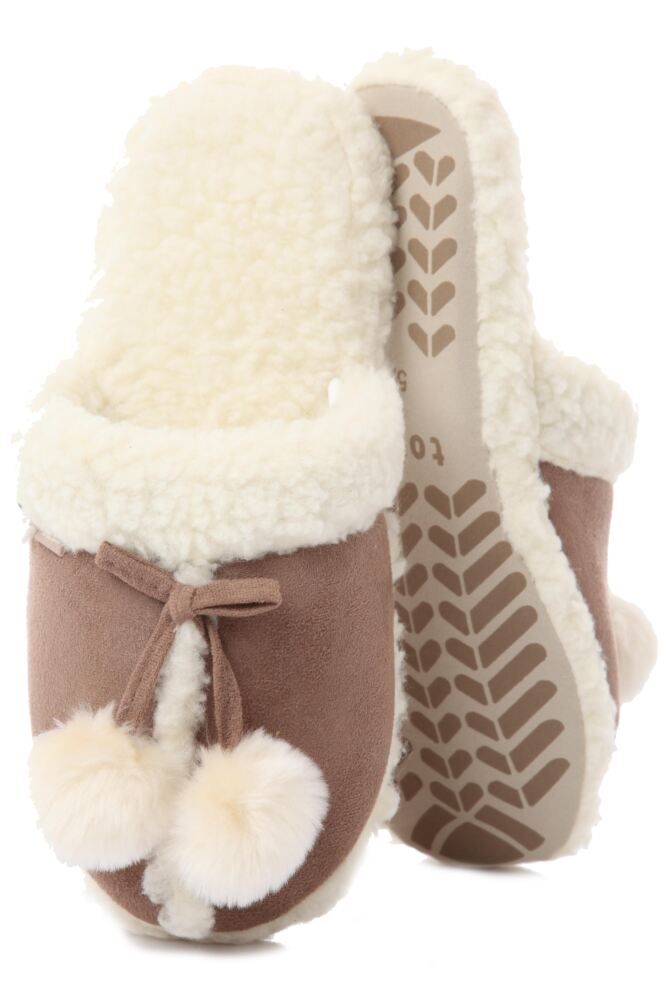 Little boys can go from 'construct' to 'destruct' in a split-second, but while you're tidying the worksite, he'll be safe and warm in these Totes Tots Truck Slippers, with their plush outer and inner, secure elasticated tops and anti-slip Totes grip treads.
Our Price £10.99
Very cute, very colourful, these Totes Tots Owl Slippers are decorated with the sweetest-looking owl, in mixed texture applique with felt ears, embroidered details and feathers on a soft, fleecy fabric slipper in lovely shades of pink and lavender.
Our Price £10.99
The 'owl' face has been knitted to include 3D ears, and has bright blue embroidered eyes. SockShop Wild Feet Owl Bootie Slippers are fully lined with suede-effect soles that are dotted with tiny anti-slip studs to help avoid accidents on slippery floors.
Our Price £10.00
With a style that looks like it just stepped out of an igloo, you won't be surprised to know that Totes Fairisle Booties, with their patterned knitted outer, super soft cuff and fleece lining, are comfy, cosy slipper boots that will keep your toes toasty all year round.
Our Price £22.99