---
New Season Styles This Autumn/Winter at Sock Shop
Here at Sock Shop we bring you a warm welcome to our Autumn/Winter 2016 Range, from boots to socks, to fashion tights and everything in between - but hurry, products are subject to available stock.
In an appropriately festive clear cube gift box with sparkly 'snow' and gold deer decoration, our SockShop Just For Fun Robin Cotton Socks is a triple pack of quality-made novelty socks complete with bright, eye-catching and soft touch feathery-textured robins.
Our Price £10.99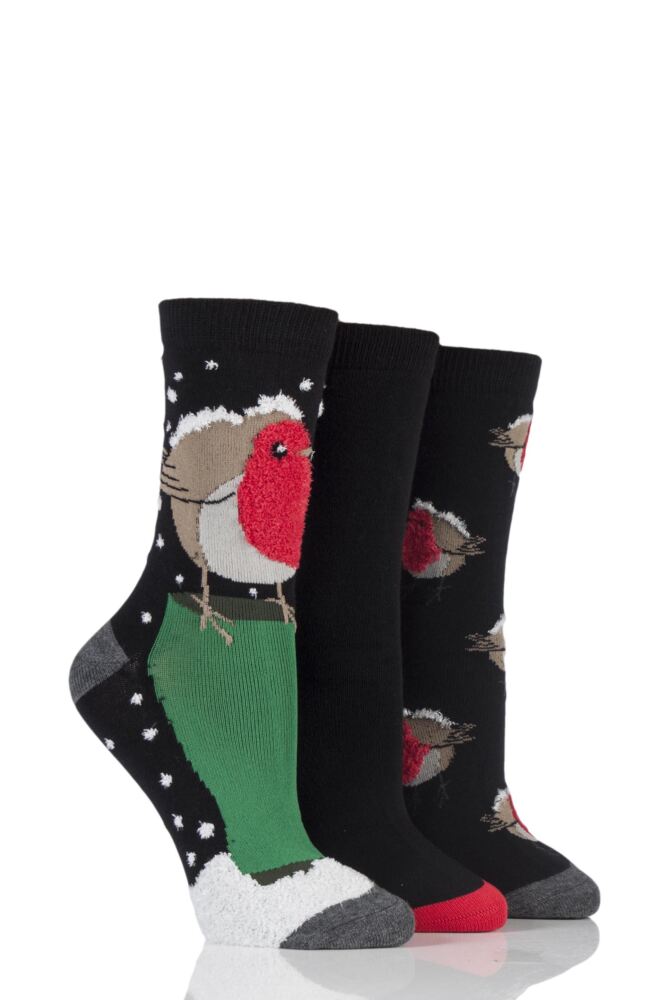 Cotton rich and with slim profile comfort top cuffs, these ladies Charnos Comfort Top Crew Socks come to you as a twin pack of two single colour pairs of easy wear, easy care everyday socks.
Our Price £5.99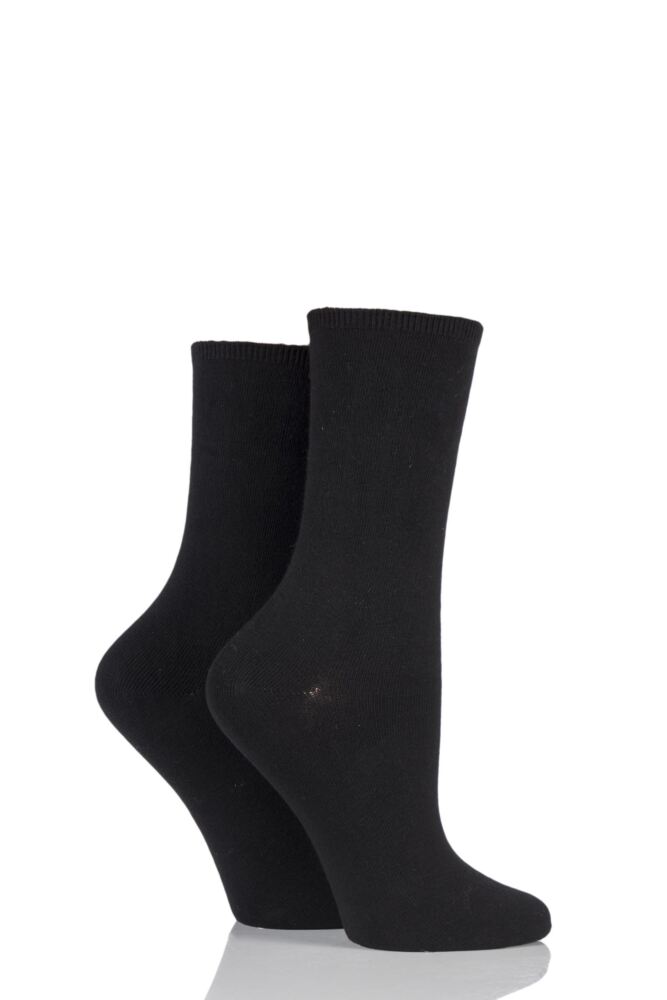 A heavy-gauge leisure-knit men's sock deal for the weekend, with boots, casual shoes, cords moleskins or jeans, these four-colour Pantherella Hillingdon Heavy Gauge Block Stripe Merino Wool Socks are long in the leg and on quality, with only the best, softest 70% wool rich blend used.
Our Price £15.99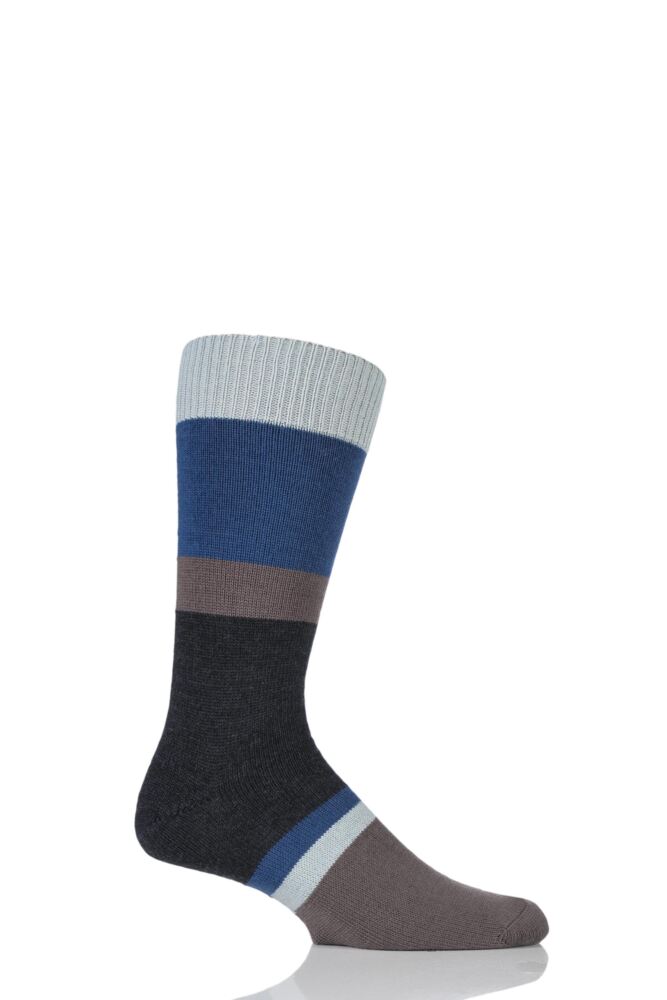 Highly cotton rich, and combed for softness, these Hugo Boss Plain and Check 75% Cotton Socks are comfortable, with hand linked toes for smooth seams, but durable with a small amount of added synthetic fibres for stretch and strength.
Our Price £15.99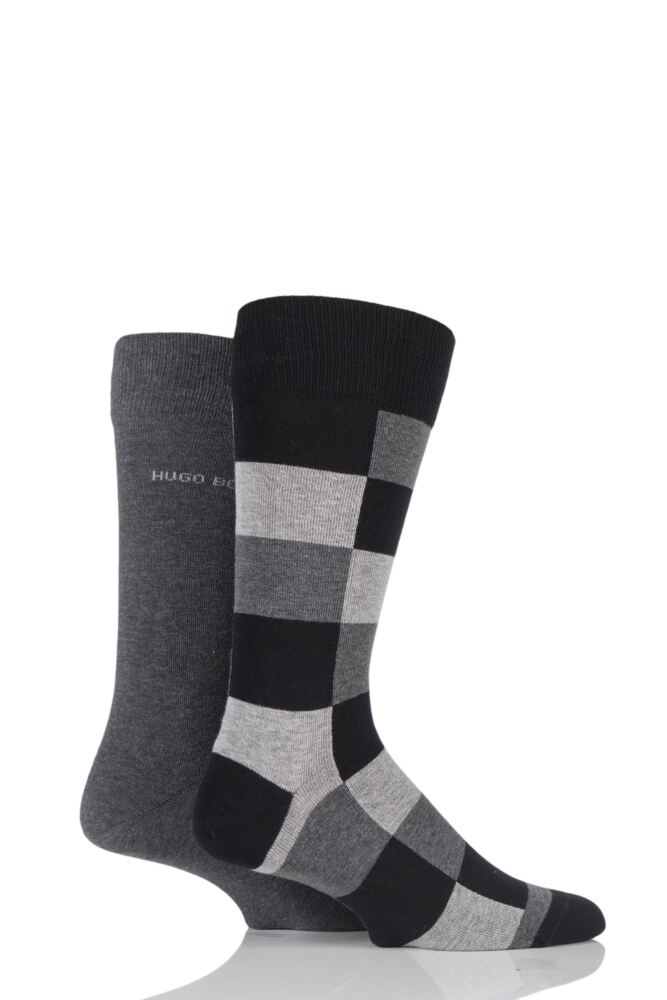 This triple pack of men's SockShop Just For Fun Walrus Novelty Cotton Socks has two pairs of patterned socks and one plain with contrast toes, all made in a soft touch, quality cotton rich blend.
Our Price £8.99
Stag-geringly (sorry) good quality, fun and fashionable, our men's SockShop Just For Fun Stags Head Novelty Cotton Socks feature majestic, full colour woven stag motifs that manage the tricky task of being entertaining and stylish too.
Our Price £8.99
These soft, smooth and cotton rich socks have plain red, and black legs, with small, stylish and fully embroidered Coca-Cola logos at the tops of the leg, and more fun striped feet to hide inside your footwear. These three pairs of Coca-Cola Striped Foot Cotton Socks come packaged in a presentation gift box.
Our Price £7.99
Designed with comfort in mind, from the cushioned feel, textured trinity-stitch knit right through to the thick, super soft fleece lining for the cosiest feet, our ladies SockShop SnugSoles Bootie Slippers have that reassuringly handmade look that somehow makes them feel extra-snuggly.
Our Price £10.00