New Publisher Incentive for the Anglian Home Improvements lead generation campaign!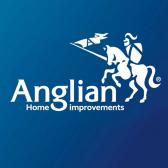 Following on from consolidating their lead generation programme with Affiliate Window; Anglian Home Improvements is very excited to be offering a new publisher incentive for all new publishers!
As well as an already generous commission, Anglian will be offering an additional £5 per every confirmed lead across April for all new publishers joining before the end of March!
Programme Benefits:
Strong Conversion rates and high AOV due to the nature of the product
Flexible methods of payments
Bespoke creative ready for you to use or new creative upon request ( Inc dedicated landing page if volume threshold is reached)
Opportunity for exclusive offers
Experienced in house team who believe and understand the brand
Experienced main Account Manager as point of contact
Competitive CPL rates and tiered commission models available
Regular Offers
Click here to join the programme >>
About Anglian Home Improvements:
Established in 1966, Anglian Home Improvements is renowned in the UK as the number one supplier of high quality home improvements. They offer a wide variety of products for  customers to improve their homes. With Anglian, you can be absolutely confident that there are no better products and our service really is second to none.
Why Anglian?
* Trusted and recognised brand
* UK's no.1 home improvements company
* Market leading and bespoke products
* The UK's only fully integrated Home Improvement Provider
* Proud to carry the Made in Britain marque on all our products
* 50 years of experience in home improvements
CLICK HERE for more information about the programme and programme contact details.