New Program - Menlook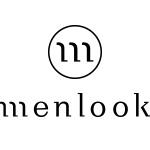 MENLOOK - LAUNCHES ON AFFILIATE WINDOW..Silverbean are pleased to announce the launch of the Menlook affiliate program on Affiliate Window.Read on for more information...
EARN 10% COMMISSION FOR A LIMITED TIME...
Menlook are offering a fantastic 10% commission rate for a limited time - so there's never been a better time to sign up and start promoting.
You can do so, here.
What else do you need to know?
AFFILIATE PROGRAM INFORMATION...
Menlook is the select store which offers more than 250 brands dedicated to men among which are Diesel, Carhartt, The North Face, Lacoste, Ralph Lauren, Hugo Boss, Tommy Hilfiger, Paul and Joe and many more.
OUTLET : In addition, Menlook offers more than 3000 products at reduced prices, with discounts going up to 70% off on Menlook top brands, from Paul & Joe to Lacoste LIVE, Converse or Scotch & Soda.
The Menlook affiliate program is being managed by Louise James from our affiliate marketing agency Silverbean.
You can contact her at: menlook@silverbean.com
Silverbean will supply all affiliates with regular product and promotional lead newsletter content, including updates and notifications on all the latest offers, sales and new additions to the Menlook collections.
Silverbean will also supply all Menlook affiliates with a regularly updated product feed and marketing leading banner creative (which we will also keep up to date for you!)
Unique content is available on request. Please contact Louise for further information.
TOOLS AVAILABLE..
There are numerous tools available to choose from:
Up to 70% off in their outlet store (http://www.menlook.com/uk/outlet.html)
More than 250 brands
Free worldwide shipping (for orders over £99 see terms and conditions)
30 Day returns
100% in stock items
Striking banners updated on a weekly basis
A complete and functional product catalogue
Discount codes renewed every month
Personalised tools on demand
Please use this webpage to gain content to use on your site to help you promote MenLook http://tribune.menlook.co.uk/ - please note that in order to ensure your SEO ranking is not adversely effected, you will have to customise the content.
SALE NOW ON - UP TO 70%OFF...
Save up to 70% in the incredible seasonal sale at MENLOOK. Featuring over 3,500 pieces from such contemporary menswear brands as Paul Smith, Carven, Jil Sander and Levi's amongst others, now is the perfect time to update your seasonal wardrobe... (Applicable to selected lines only).
DIRECT URL:
https://www.menlook.com/uk/sale.html
QUERIES/CONTACT US...
If you have any queries, or would like to request anything please contact Louise James at Silverbean, and she will be happy to help:
email: menlook@silverbean.com
website: www.sbnaffiliates.co.uk
Sign up for our blog RSS feed
follow us on twitter
like us on facebook
join us on Linkedin
In Association with MENLOOK's Exclusive Affiliate Partners Agency.