---
New Products From Serenata Flowers
Whether you're shouting a statement or whispering a sentiment you can be sure Serenata Flowers will have the gift to match your mood. Our product range is constantly evolving to ensure you receive the freshest seasonal flowers and the most up to date floral trends. Take a look at this months new products...
Splendidly scented stocks in mixed shades from white to lavender, and gorgeous pink roses combine in this lovely bouquet. A simply divine gift, guaranteed to lift the senses and emotions of everyone around.
Was £24.99
Now £19.99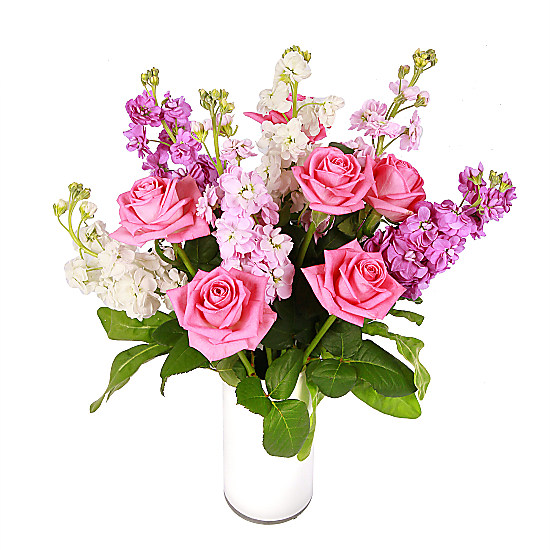 The white blooms and beautiful scents in this bouquet invoke a wonderful sense of peace and tranquillity. Delicate ammi, stunning avalanche roses, scented oriental lilies and stocks with gentle phlox and cascading fountain grass together are the very essence of elegance.
Was £39.99
Now £29.99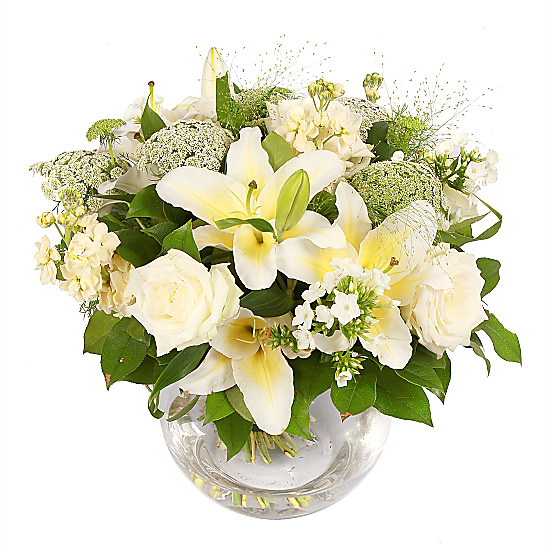 A dainty dance of delicate flowers harmonising together to create a beautiful summer display.
Was £24.99
Now £19.99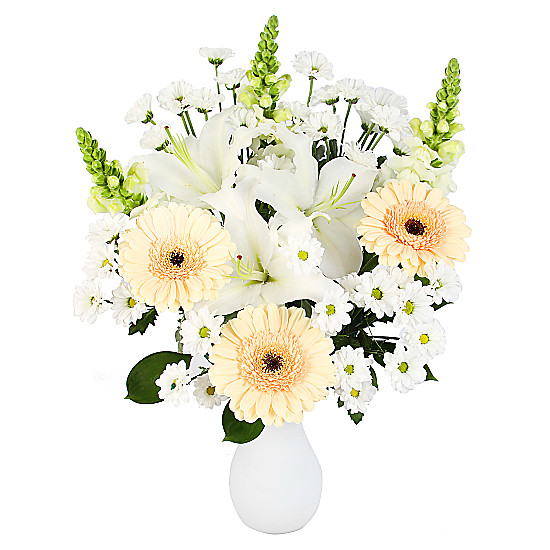 Fabulous white scented lily and the gorgeous hues of lemons and limes zing with Roses, Hypericum and Veronica flowers, adds a touch of class to any room.
Was £24.99
Now £19.99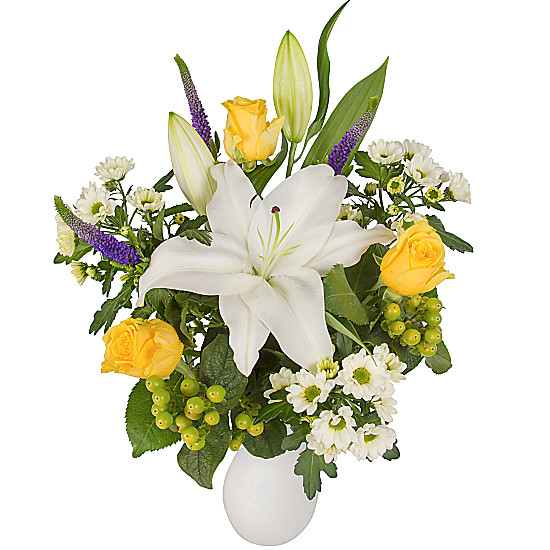 Gorgeous pink scented Freesias and lusty red Roses make a heady perfume that clouds the senses and speaks of Love
Was £24.99
Now £19.99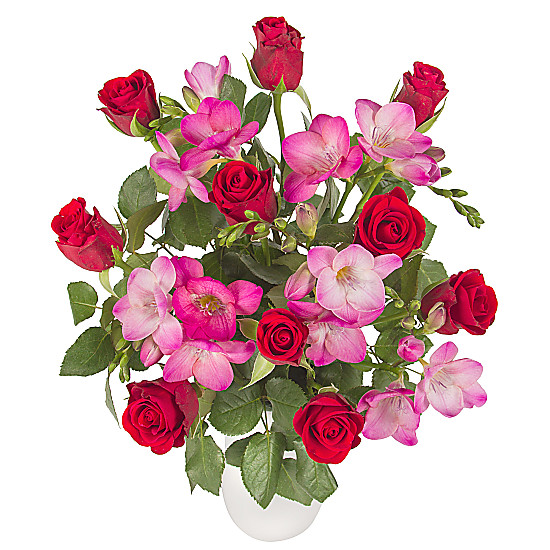 A delicious sweet shop of colourful flowers just waiting to be adored! The colour mix may not always be the same as pictured but will always be gorgeous!

Our Price £19.99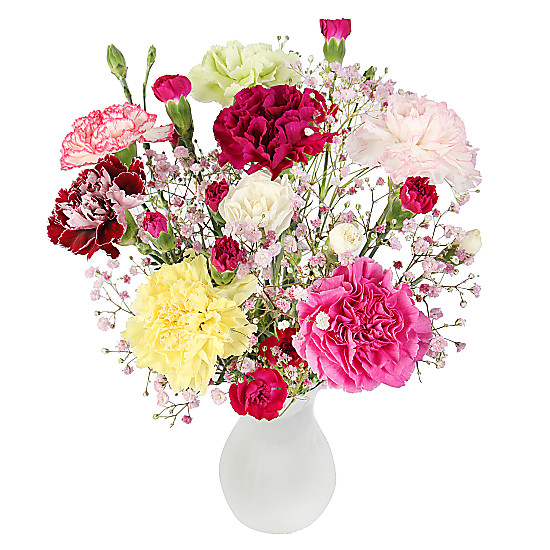 Wonderfully bright yellow Roses and scented blue Freesias make a fabulously bright bouquet that will cheer and room as well as make it smell divine!

Our Price £19.99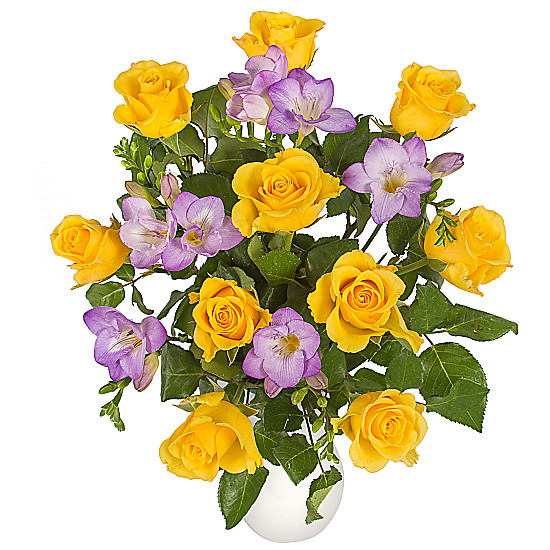 Mon Dieu! Rouge Roses.. aromatic Lily.. blushing pink Carnations.. irresistible romantic appeal... there can be no doubt mon ami! This is the work of the Scarlett Pimpernel......
Was £39.99
Now £34.99

Stunning bouquet with contemporary dark purple zantedeschia blooms, classic white roses and exotic foliage.
Was £29.99
Now £24.99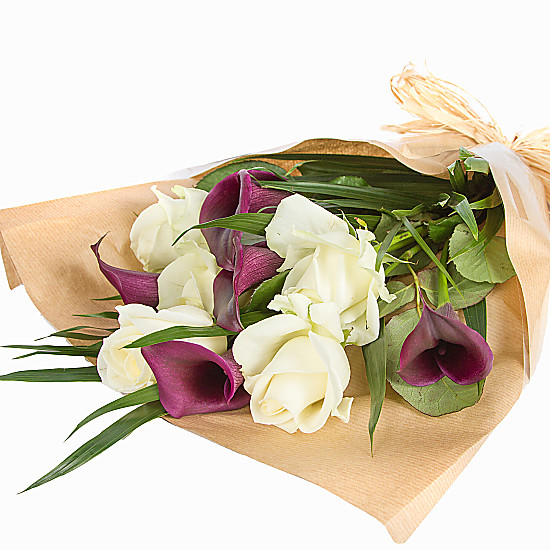 Be transported to hazy afternoon in a beautiful warm meadow of summer flowers, divine relaxation.
Was £29.99
Now £24.99