New Product: Mile High Drip. Launch Discount!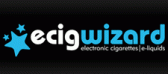 To celebrate the launch of the New Mile High Drip E-Liquid on EcigWizard, we will be offering a limited time discount this Saturday.
The product launches on Saturday 13th June and will be priced at £10 for one day only (normal price £15.98).
There is no discount code required for this offer, but it will end at midnight on Saturday 13th June.
If you'd like to promote the offer, please use this deep link: http://www.ecigwizard.com/e-liquid/mile-high-drip/
For any assistance with this, please don't hesitate to get in touch using the details below.
Email: ben@webtise.com | Phone: 0845 073 3331 | Skype: ben.webtise
Tags: discount, discounts, e cigarette, e cigarettes, e cigs, E-liquid, ecig, ecigarette, ecigarettes, ecigs, gadgets, Mile High Drip, offer, offers, Product Launch, promotion, promotions, sale, savings, special offers