NEW Offers On Home Appliances at Expert Verdict
Written by Optimus Performance Marketing on . Posted in Offers/Promotions, Awin, Entertainment, Fashion, General Promotions, Gifts, Gadgets & Toys, Health & Beauty, Home & Garden, Home Appliances, UK
---
NEW Offers On Home Appliances at Expert Verdict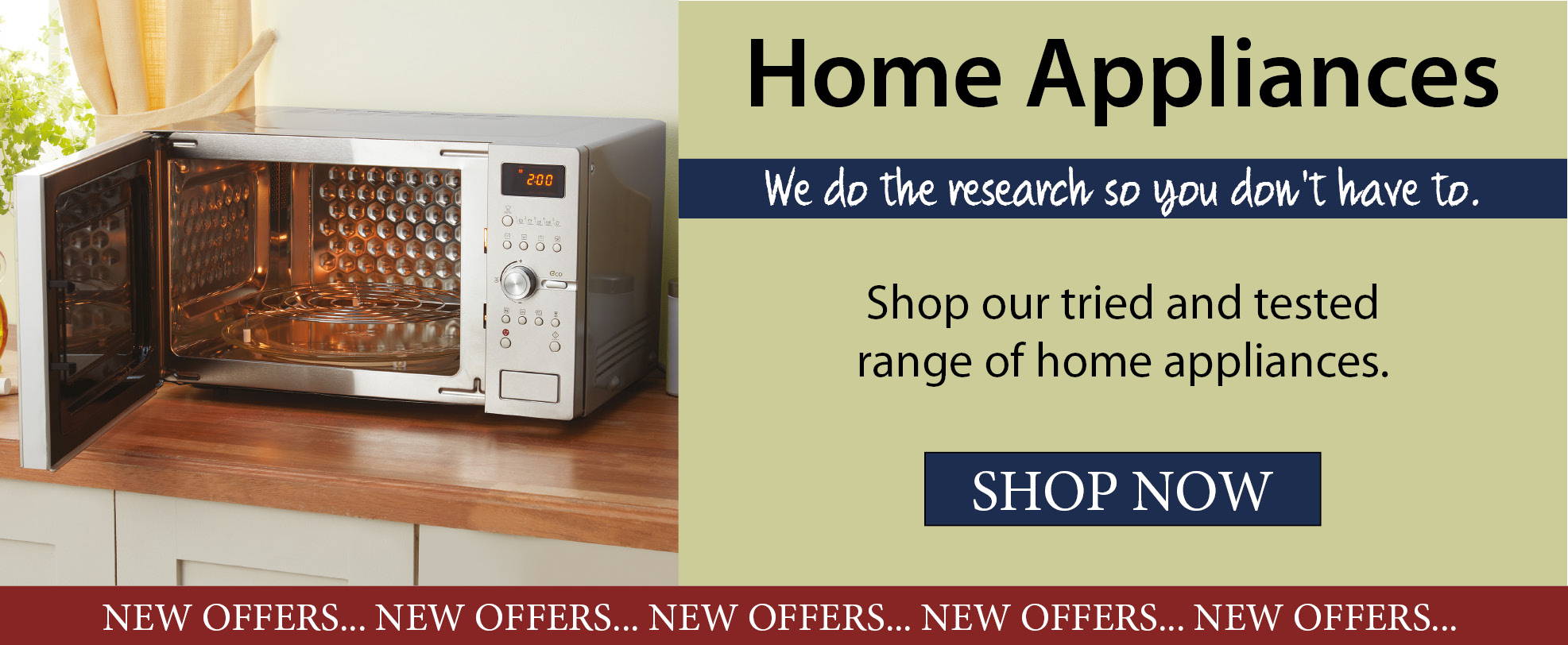 Bring your home to life and take the hassle out of chores with the impressive range of home appliances at Expert Verdict.
This compact electric sharpener uses 60W of power and dual grinding wheels to sharpen almost any flat blade, from coarse to fine. Suction feet provide stability, while the retractable cord storage eliminates untidy cables.
Our Price £29.95
The Airvida is independently laboratory tested to remove 99.9% of airborne particulates such as smoke, PM2.5, pollen, dust mites and pet dander, as well as 96.5% of bacteria.
Our Price £199.95
No more running out of plug points or scrabbling on the floor to reach them. This unusual extension tower offers no fewer than 10 electrical sockets, far easier to access than ordinary multi-gang sockets.
Our Price £24.95
This kitchen wall clock has radio-controlled tuning which ensures precision timekeeping to one second in a million years, so it's accurate to the millisecond. Meanwhile, the seconds hand helps time your cooking and baking to perfection.
Our Price £19.95
The extra-large digital numerals are easy to read without requiring reading specs, while Smartlite's ™ technology automatically illuminates the display as darkness falls for easy night time viewing. It also turns the light off during the day to prolong battery life.
Our Price £24.95
This smart analogue alarm clock is time-synchronised with the UK's atomic clock transmitter for daily accuracy of one second in 10 million years.
Our Price £19.95
This white alarm clock with its easy to read giant display is synchronised with the UK atomic clock for complete accuracy of one second in 10 million years.
Our Price £24.95
This smart 3-in-1 combi microwave from Daewoo meets all your cooking needs. As well as a 900w microwave it's a fan-assisted convection oven and grill, with multiple extra features such as 5 autocook menus, progressive heating system and ECO zero standby function.
Our Price £199.95
Super compact and so easy to use, it does everything from grind the beans to keeping the coffee hot, and makes up to two flavourful mugs or four demi-tasse cups – with no filter papers or expensive pods.
Our Price £89.95
'Transformer' vacs with both upright and handheld cleaners are convenient and space saving, but their performance is often disappointing.
Our Price £69.95