NEW Lonely Planet Affiliate Tools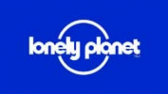 Hi affiliates,
Affiliate Window are proud to announce the launch of their brand new affiliate tools powered by Intelligent Reach.
What are the tools?
There are 2 new tools available a feed builder and a dynamic banner builder. Both tools will allow you to promote all of Lonely Planet's products more effectively through providing accurate product data such as price, description, in stock/out of stock etc and best of all once you have created your feeds or banners you can rest assure that the data will be accurate as the feed is updated on a daily basis. This will give you time to spend on other areas of affiliate marketing like traffic generation and content writing instead of having to manually update all of your sites.
Catch visitors' attention with a flash banner!
Where can these tools be found?
Please follow the signup link from the main programme description page: http://networkaffiliate.intelligentreach.com/ManageAccount/Signup?affiliateNetworkFeedId=fde91edb-6c98-44fd-94ba-08e5a2ce0c7f
How do I create a feed or banner for my site?
Both tools are very easy to follow and video tutorial are available on the Intelligent Reach Youtube Channel. Below are links to both videos:
Make your site stick out from the rest and make sure you take full advance of these brand new and exciting tools
If you have any questions about either of the tools please feel free to contact Intelligent Reach directly at alex.issakova@intelligentreach.com
Happy promoting!
The Folks at Lonely Planet