New Kaffe Fassett On Point Collection Has Arrived at Heathcote & Ivory!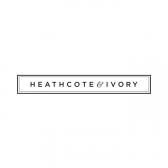 The NEW On Point Collection from visionary textiles designer, Kaffe Fassett, captures his colourful world in a new and exciting way. the capsule collection explores his geometric designs and floral patterns through the contemplative craft of needlepoint.
The fragrance imagines the mellow warmth of wood smoke, soft leather and the finest yarns, threaded through with soft amber, earthy patchouli and soothing sandalwood. made in England. Free from Parabens & Sulfates.
URL: http://kaffefassettfragrance.com/onpoint/
About Heathcote & Ivory
Heathcote & Ivory is a quintessentially English toiletries and home fragrance gift company. A recognised high street brand, you'll find Heathcote & Ivory products in major high street outlets across the country. Our average order value is £29 and we operate a sliding scale of commission from 5% to 7% - the more sales you help us achieve the more commission you will be entitled to.