NEW IN Swimwear at Swimwear365

If it's class, sophistication, glamour and style that you're looking for in your next holiday then look no further!
At Swimwear365, we offer the hottest selection of swimwear from the top brands in the most eye-catching styles and colours. And if our new Spring/Summer Collection is not enough, we now have a NEW IN range of Swimwear items that cannot be missed! Boasting a selection of new designs, colours, patterns and styles from halter neck swimsuits to sculpting swim dresses, there is something for everyone and for every holiday!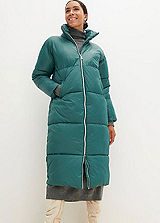 So don't hold back and set off this holiday in style with Swimwear365.
New Affiliates
Not yet a part of the Swimwear365 affiliate program…you're missing out on our 10% commission rate! Plus, we've got some fantastic joining incentives for March!
Be sure to check out our profile on Affiliate Window
Alternatively, contact us direct at swimwear365.promotions@orangecanyon.co.uk
Tags: beachwear, bikini, holiday fashion, ladies swimwear, ladieswear, swimsuit, Swimwear