NEW IN Fashion At Lookagain

Every Monday Lookagain has 100's of new styles added! From inspiring trend looks to fashion especially to suit your shape, styles to take you from day to night, whatever the occasion. With our weekly new in styles, it's a reason to Look Again plus recieve an extra 10% off everything for 7 days only! With an offer as good as this, you can't afford to miss it!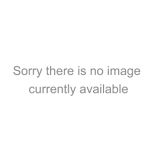 Packed with the latest fashion, Lookagain is a fresh, new and ultra-stylish online store that offers a huge range styles designed for every occasion with something for everyone! So get shopping today and freshen your look with our latest collection.
To get 10% off our fashion range, enter DROP at the checkout.
Terms and Conditions apply. Visit here to find out more.
New Affiliates
Not yet a part of the Lookagain affiliate program…you're missing out on up to 15% commission rates! Plus, we've got some fantastic joining incentives for March!
Be sure to check out our profile on Affiliate Window
Alternatively, contact us direct at lookagain.promotions@orangecanyon.co.uk
Tags: beachwear, discount, discount code, discounts, ladieswear, womens casual footwear, womens fashion, workwear