---
New Hampers & Gifts At Hampergifts.co.uk
NEW HAMPERS & GIFTS
The newest additions to the Hampergifts range! We continually create food hampers, wine hampers and chocolate hampers for you to enjoy - so you wont have to look anywhere else for that perfect present.
A gorgeous white two-door cabinet filled with a collection of toiletries including body butter, shower gel, body scrub, bath salts and hand & body lotions. All are infused with the scent of Milk Thistle and you will also find a beech nail brush along with a scented candle to help you relax and unwind.
Our Price £50.00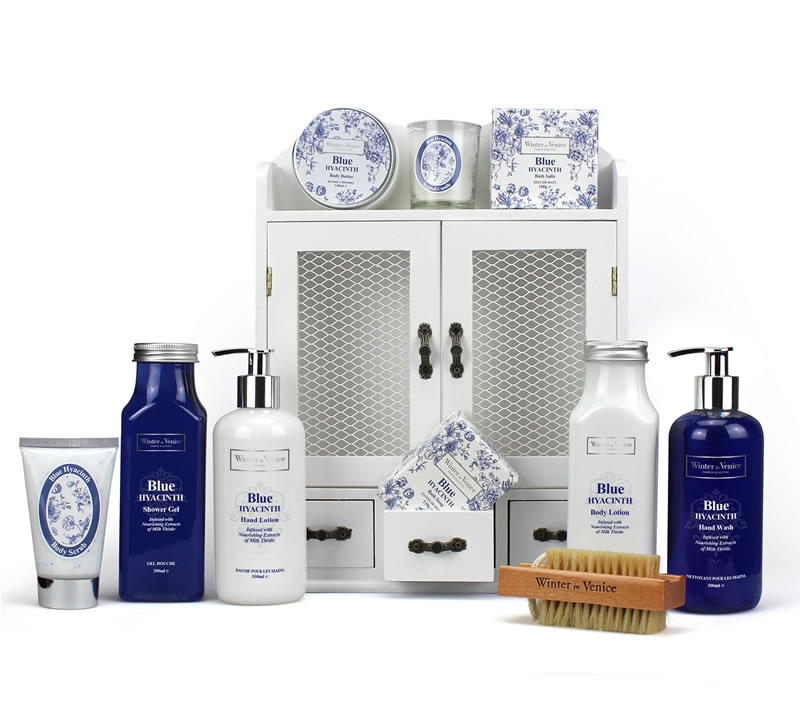 Inside the reusable gift boxes you'll also find sweet treats including raspberry & coconut ice, rich fruit cake, apricot flapjack and Sicilian lemon cookies. And the pineapple & papaya in vanilla syrup will go perfectly with a refreshing bowl of ice cream!
Our Price £39.99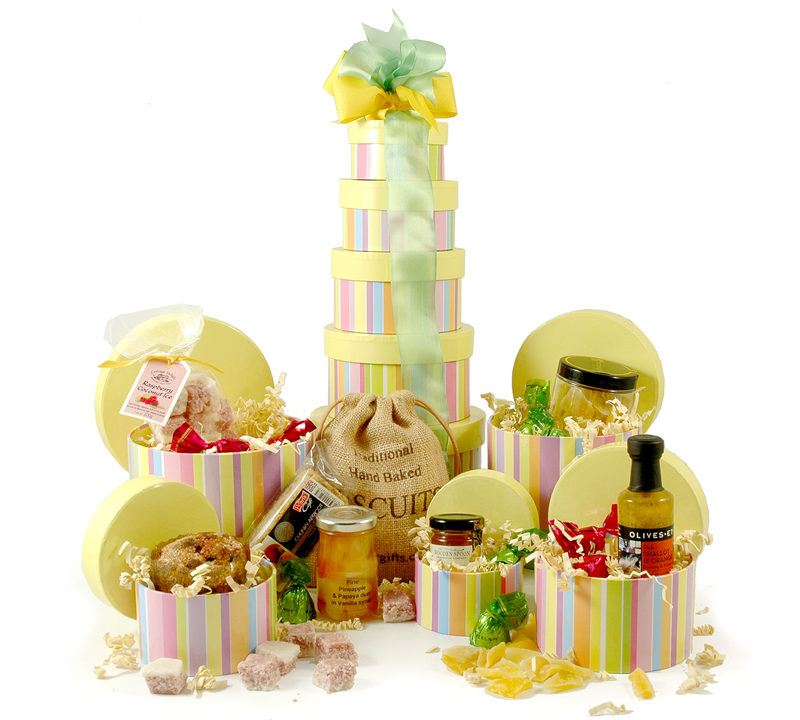 This huge rope-handled trunk is filled to bursting with 39 gourmet food & drink items.
Our Price £400.00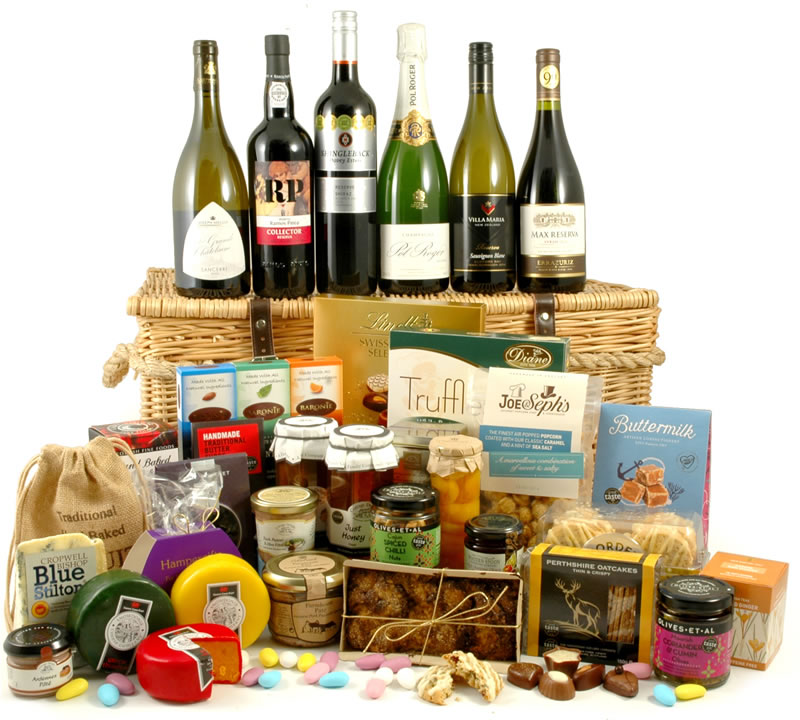 A delectable gift basket from the masters of chocolate creation.
Our Price £43.50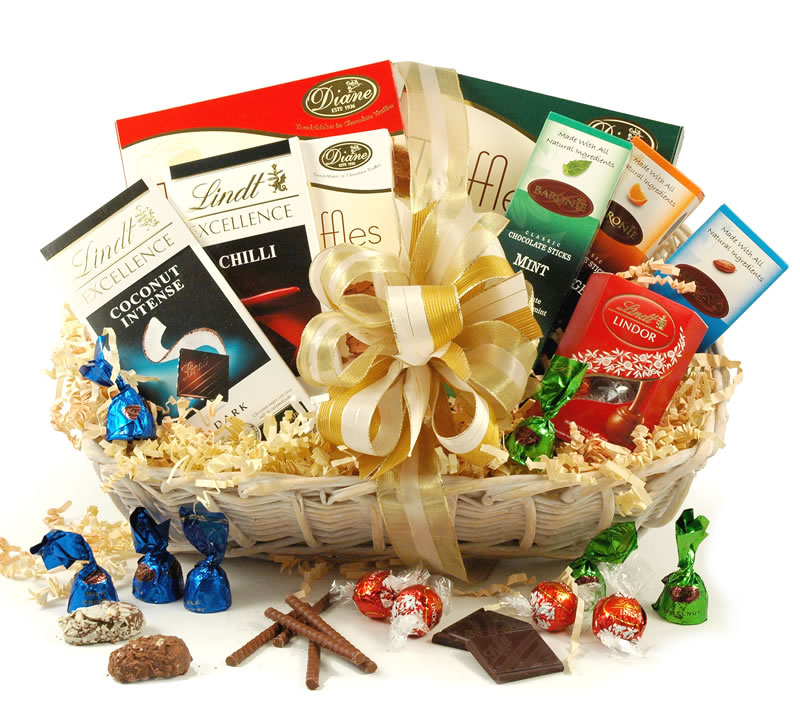 Infused with natural extracts of rosemary, the hand soap, hand lotion, bath soak and body butter will soothe the tired and aching limbs of any keen gardener.
Our Price £60.00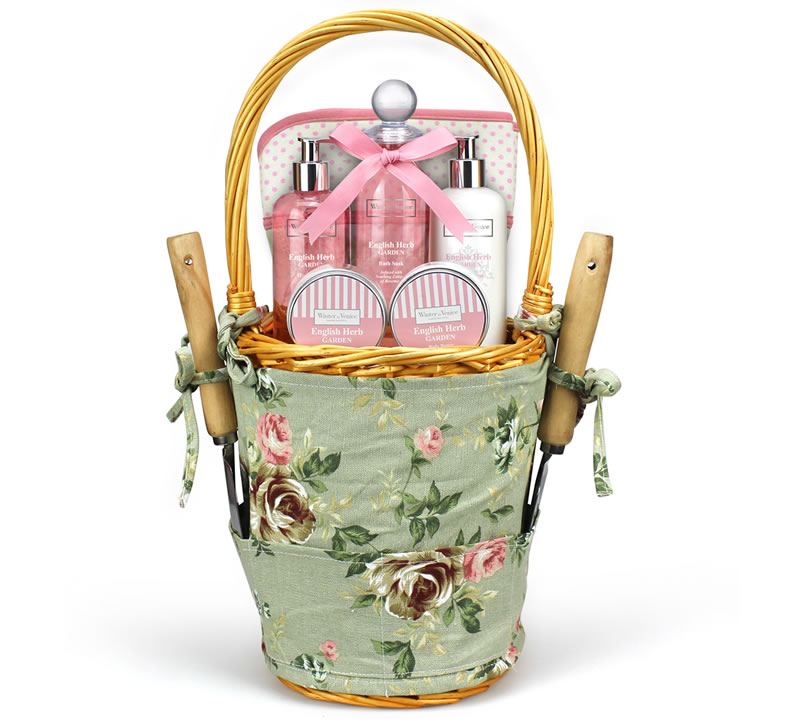 Featuring 20 items in total (including 9 award winning treats) this immense gift tower contains something for everyone.
Was £130.00
Now £104.00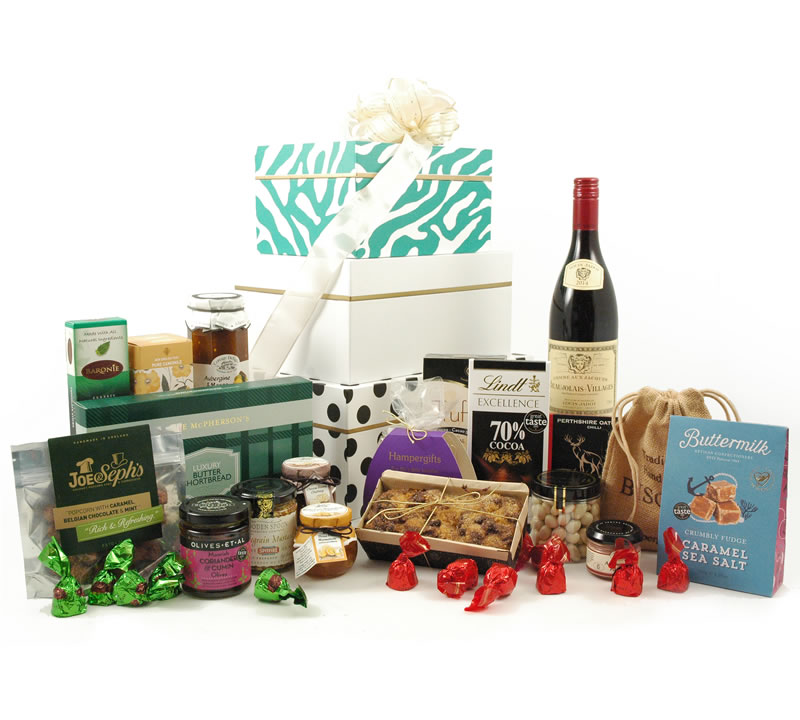 A charming hamper bursting with some medal winning delights. Cut a slice of the award-winning cheddar truckle and enjoy with the Ardennes pâté, crisp oatcakes and gold medal Cheese Makers Pickle. And for a sweet treat afterwards nibble on the lemon butter cookies, share out the unusual diced mango chunks or indulge in the variety of chocolates.
Our Price £32.50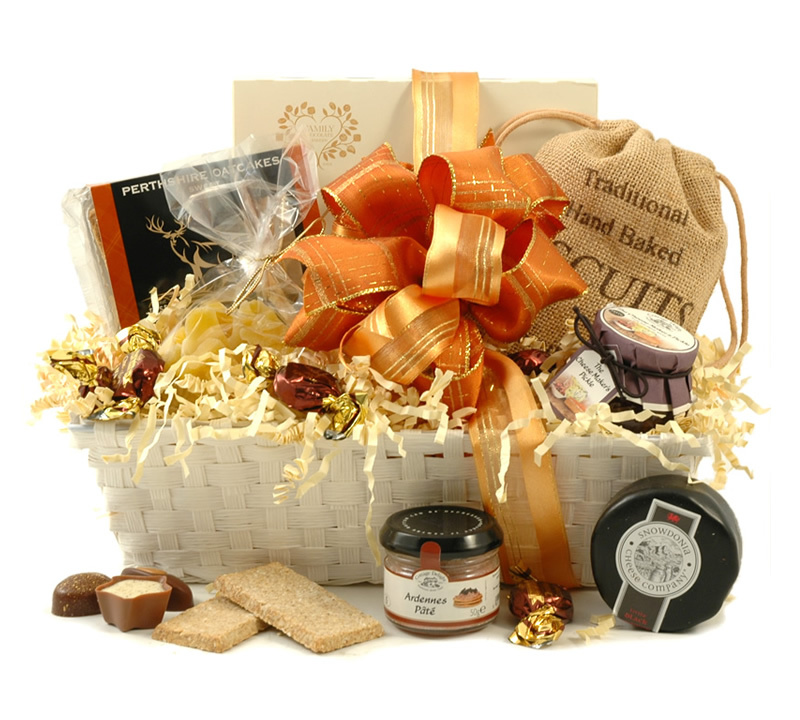 As one of the leading champagne houses of France, Veuve Clicquot well deserves its enviable reputation for this famous bubbly; the prestigious Wine Spectator magazine gave it a score of 92/100 in 2012.
Our Price £99.99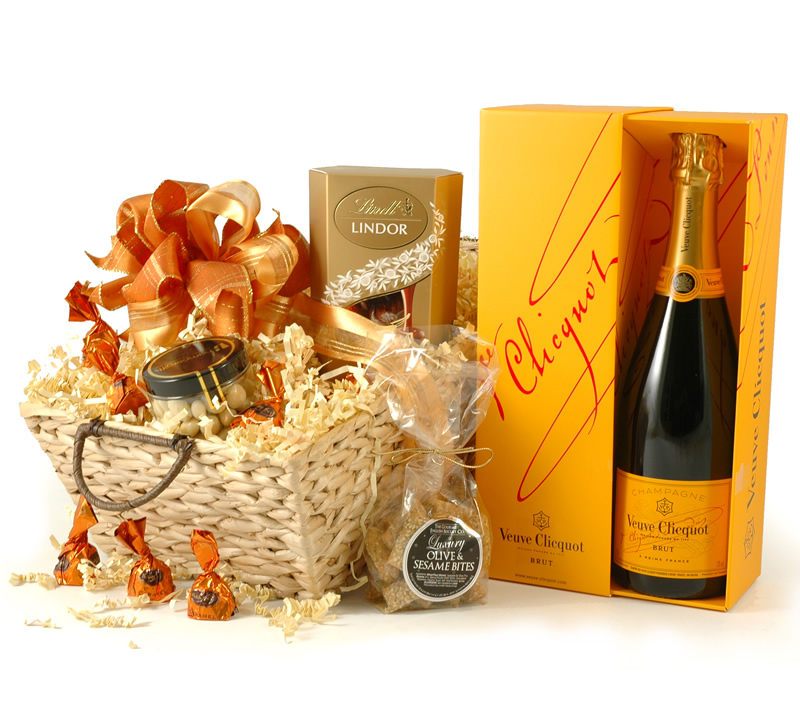 What can be better than receiving one surprise box on your birthday? We think receiving five will do it! The Happy Birthday tower comprises five beautiful gift boxes, stacked to form a tower.
Our Price £35.00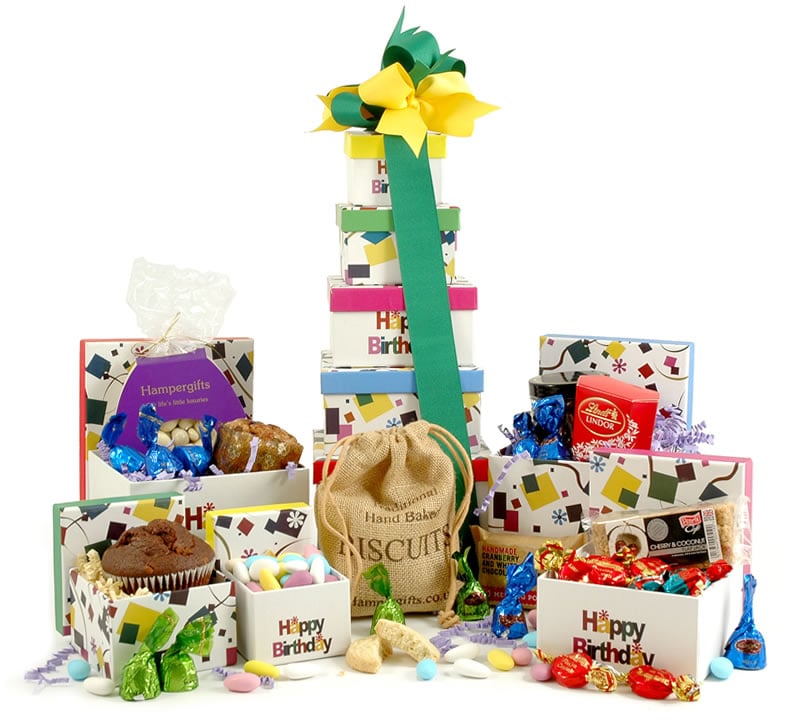 Standing at a whopping 73cm this is by far the tallest tower in our range. Containing 22 premium items presented in five sleek black gift boxes with silver lids, this makes an ideal corporate greeting, and is perfect for sharing at home or in a office.
Our Price £85.00