NEW FORMULA ALERT! All new PRO V-GAIN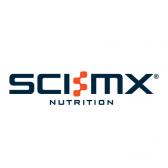 The all new PRO V GAIN has landed! Get Your Super V-GAINS Now!
100% DAIRY FREE
100% PLANT BASED
SUITABLE FOR VEGETARIANS
GLUTEN FREE
This formula is key to the SCI-MX range helping gym goers get their gains!
Get 25% off everything with the Autumn sale
New customers get 30% off
Get FREE delivery on this product
Spend over £50 and get a free T-shirt or Vest!
#BOSSIT this season!
Tags: dairy free, free delivery, gains, gluten free, offer, offers, sport supplements, sports nutrition, sports supplements, voucher code