New Feed, New Banners & Fantastic Promotion!!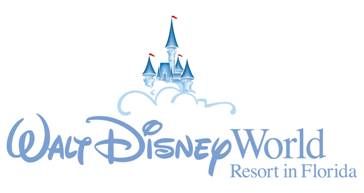 Hi,
Following our e-mail about the launch of our datafeed, we also wanted to make you aware that we now have banners available via the Easyfeed platform for those of you who have already signed up to this.
So not only are you able to customise your feed but you also have the opportunity to customise your banners via the Banner and Widget tool available through EasyFeed.
Just to reiterate what we explained in our last communication, there are 5 different feeds available via the Easyfeed platform so we are really keen to hear from anyone who would be interested in accessing the following feeds:
The Disney Ticket feed
The Disney Hotel and Resort feed
The Disney Hotel, Resort and Ticket feed
The Disney Flight Inclusive feed The Disney Deal feed
We can only provide access to the Easyfeed platform for a selected group of affiliates so please contact us directly on louise.anderson@affiliatewindow.com if you are interested. This is a great way to take advantage of Walt Disney Florida's
portfolio of great offers so we hope to hear from as many of you as possible!
What you can do with Easyfeed:
Select additional attributes
Choose your own format
add/remove/reorder/rename fields
Get improved categorisation
Filter by category, price and keywords
Manage multiple feeds
In addition to the great news above, we also wanted to remind you of the AMAZING offer that we currently have live.
Big Holidays Bigger Smiles
Enjoy a 7 night stay from £499 per person including
flights*
Booking Dates: 12th February - 2nd April 2013
http://www.awin1.com/cread.php?awinmid=2632&awinaffid=!!!id!!!&clickref=&p=http%3A%2F%2Fwww.disneypackages.co.uk
Take your family to Walt Disney World Resort in
Florida for a gigantic summer across SIX huge Disney Parks. Dream holidays
don't come any bigger than this.
Your package includes up to 35% savings* on your
Disney Hotel.
Banners are available in the account.
*T&Cs:
£499 Offer
Book by 2 April, 2013. Offer price shown is per person and valid for LGW departures on 6 June, 8 June, 13 June and 20 June or Manchester departures: 5 June, 7 June, 12 June or 19 June, 2013. Premium seats excluded. Bookings are for 4 people sharing a standard room for 7 nights at either Disney's All-Star Music Resort or Disney's All-Star Sports including Monarch return economy flights departing either London Gatwick or Manchester Airport to Sanford International Airport (including all air travel taxes, fees and charges) for arrivals between 2 June and 24 August, 2013 when booked through Walt Disney Travel Company. Prices quoted are for flight and accommodation only (no tickets or dining included). Can be combined with Walt Disney World's 14 for 7 day ticket offer but not with any other offer. Prices are correct as of 12 February 2013 and are subject to change. Subject to availability. Carrier terms and booking conditions may apply.
2013 Booking Discount
Discount is available for new bookings made between 12th February 2013 – 2nd April 2013 for qualifying hotel stays arriving during 25th May – 8th December 2013 and is subject to availability. Discount is valid for the accommodation/room portion of a Room only, Room and ticket booking or a flight inclusive booking, at one of the participating Resort Hotels on selected room types. Maximum stay is 21 consecutive nights. If your booking includes park tickets, then a 5 minimum stay applies. Discounts will automatically be applied to bookings and can be combined with 14 for 7 park ticket offer. 30% discount for Disney's Pop Century Resort is available for arrivals between 25th May - 1st June 2013 and 25th August - 8th December 2013. 25% discount for Disney's Pop Century Resort is available for arrivals 2nd June - 24th August 2013.
If there is anything we can help with, please don't hesitate to get in touch.
Many thanks,
The Walt Disney Travel Company Affiliate Team