New Experience Range at HOME-X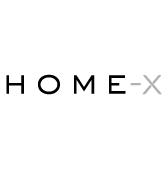 HOME-X Affiliate Newsletter
---
New Experience Range at HOME-X
Indulge yourself or treat your friends to a unique dining experience that's been perfectly prepared by our chefs and ready to be heated at home. You can also save with our new generic codes for all affiliates to promote. Details below:
Code – 10GEN Promotion – 10% Off £40 Sitewide Expires – 03-07-2022 Link - https://home-x.com/ Code – 20NICGEN Promotion – 20% Off Your First Home By Nico Experience Box (1 use per customer, applicable to – Sicilian/Hebridean/Thai Experiences) Expires – 03-07-2022 Link - https://home-x.com/collections/experience-boxes
Sumptuous, sun-drenched and super simple. Experience the true tastes of this island paradise with our Sicilian Experience restaurant box, bursting with Mediterranean flavours including Pasta, Porchetta and Olive Oil Cake. A feast that would leave Don Corleone hungry for more!
Our Price £50.00
Authentic aromatic dishes that evoke the bustling street food markets of Bangkok including Hot & Sour soup, Penang Chicken & Coconut Curry and Coconut Rice Pudding.
Our Price £55.00
The best of the West without having to catch the ferry. Rich, island flavours defined by the rugged, windswept Hebridean landscape including mussels, black pudding terrine, smoked salmon and a cheese course. This is no ordinary surf and turf.
Our Price £75.00
Nico has prepared a true Mediterranean style soiree with a discounted bundle of hand picked foodie goodies. Get inspired to build your own bundle or let us do the match making for you.
Was £77.00 Now £61.60