New Domain Name Releases with Easily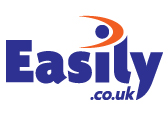 Hi,
Easily.co.uk have released two brand new domain names this week to join their growing list of distinctive and contemporary domain name extensions.
These domain name extensions allow the customer to give their website a unique feel to it, both in essence and in appearance.
.Work and .Expert are the two latest additions to have been released, and you can check out the entire collection of domain name extensions by going through this link.
Easily.co.uk offers customers a full range of new domain names as well as web hosting and email options.
Commission is 8.5% for standard domain names, but you can earn up to 20% for the business and personal website creator full packages.
If you have any questions or promotional opportunities then please get in touch!
Thanks,
Chris & The Easily Team
affiliate.manager@easily.co.uk
Tags: business, domain name extensions, domain names, gltds, personal website, web hosting, website