---
New Digital Products Now Available at Advanced MP3 Players
Come check out the wide range of Digital products available here at Advanced MP3 Players.
Click here to find out more.
This pair of speakers by Flexson are designed to be installed into the ceiling for subtle speaker placement and music reproduction.
This pair of Flexson 65X3 Ceiling Speakers are the perfect discreet partners for the SONOS CONNECT:AMP.
The speakers have triple high-frequency drivers for wide sound dispersion, plus are switchable between Normal/Music/Speech modes for optimum sound reproduction, and have a bass attenuation control.
Now £199.00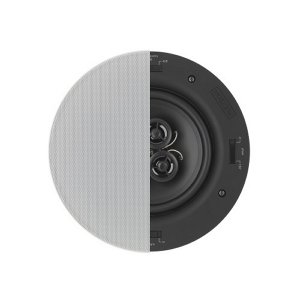 Play and control your music hands-free. Just ask. Sonos One blends great sound with Amazon Alexa, the easy-to-use voice service, for hands-free control of your music and more.
Use your voice to control music playing while you cook. Or even request a lullaby when you're tucking the kids in. Do everything that Alexa does; play songs, check news and traffic, manage smart devices and enjoy all those other helpful Amazon Alexa skills using a single Sonos speaker.
Now £199.00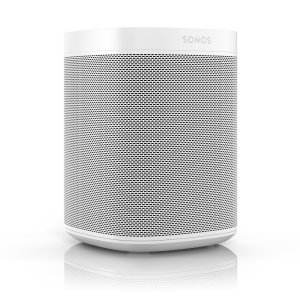 The all new PLAYBASE adds pulse-pounding, full-cinema sound to all your movies, TV shows, sports and games - and it wirelessly streams your favourite music, too. Its slim, low profile design practically vanishes beneath your TV, yet it fills your entire viewing room with spectacular widescreen sound you just can't miss.
It is part of Sonos, the wireless Home Sound System that fills as many rooms as you want with great-sounding tunes.
Now £699.99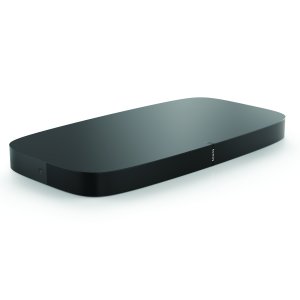 A perfect balance of technology and design, the sleek contemporary lines of the AT-LP5 turntable grace any room in the home while delivering performance features born out of Audio-Technica's rich analog heritage.
Now £349.00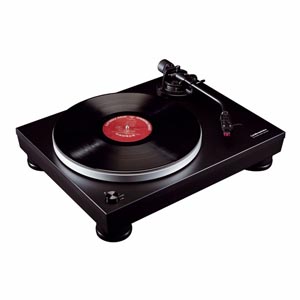 Elegance meets performance.
This beautifully styled middle sized speaker plays cloud music, music stored on your phone or tablet, plus USB and NAS sources, too. Now you can even listen to your favourite Bluetooth enabled sources on your HEOS system. The Heos 5 is well suited to medium to large rooms such as dining rooms, larger bedrooms and offices or smaller living rooms.
Now £399.00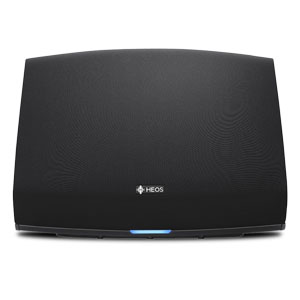 HIFIMAN, a leading designer/manufacturer of high performance headphones and portable audio products, announced their first on-ear headphone, Edition S, for music lovers on the go. The new affordably priced, dynamic on-ear model features a removable logo cap on the ear cup, instantly transforming Edition S into your choice of open or closed back.
Was £229.00
Now £209.00

The DragonFly Red uses the highest quality DAC (Digital to Analogue Convertor) ever used in a DragonFly, giving true audiophile sound quality. The 32-bit ESS 9016 chip is more usually found in high-end hi-fi equipment and boasts an astonishing signal to noise ratio, making it sound more precise and detailed than the DragonFly Black. Rather than using the Black's analogue volume control, it also deploys bit-perfect, digital volume. This reduces distortion still further, delivering an 'inky' black silence when the music demands.
Now £169.00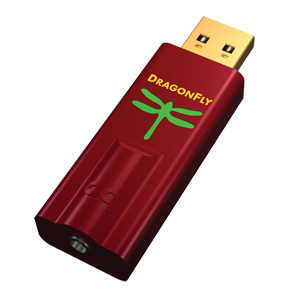 The AudioQuest Beetle sits in the palm of the hand and the aesthetics are a long way from that of real life Beetle. While there are plenty of USB DACs out there, the Beetle is special in that it also offers Bluetooth and optical inputs. Power comes from either the host computer's USB port or the linear power supply that ships inside the box meaning you can use it with devices that don't have a USB output.
Now £159.00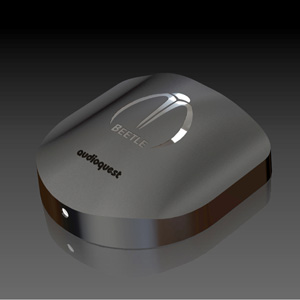 The HiFiMan HE-400i is a full-size planar magnetic headphone intended for high performance listening in the home or studio. Using single-ended drivers, HE-400i delivers a lifelike soundstage and spatial imaging. Its increased efficiency of 93dB allows it to be driven with a modest size amplifier or can even be used with a portable audio player or smartphone.
Now £359.00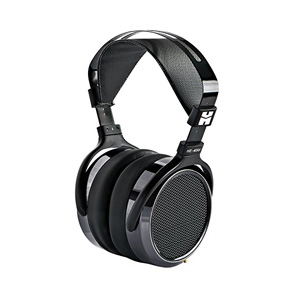 A compact, clever design that angles sound to your ear, minimises vibration and adds a stylish flair. Elegantly crafted from aluminium, the Flexson Desktop Stand for SONOS PLAY:1 is engineered to be a perfect match for the speaker. This beautifully styled solution doesn't mean sacrificing space, either: the stand has the same footprint as the speaker.
Now £24.00