New Datafeed Capital Gardens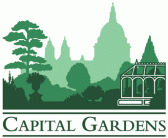 We are back with a full feed and we are raring to go!
The past few months have been slightly tricky for us as we were fine tuning our brand new site.
Unfortunately during the revamp our feed was corrupted resulting in some issues for our affiliate publishers.
This has now been resolved and our new feed is now live.
The New Feed
The new feed has over 3594 products including some of the biggest names in outdoor living.
·         Kettler
·         Alexander Rose
·         Weber
·         Outback
·         Swiss Grill
Reasons to sign up with us today
A whopping 10% commission

An average order value of £150

Commission paid on ALL of our products

Commissions validated weekly, so you get paid without delay

Bi-monthly affiliate emails packed with discount codes, promotions, best sellers & more

Regular uploads of up to date banners

Product feeds updated daily
Interested?...What to do now
At Capital Gardens our affiliates are an integral part of our online growth strategy, we will work with you to ensure our channel is working to its full potential.
So why not start making money the Capital Gardens way? Contact us today.
Visit our wonderful new site: www.capitalgardens.co.uk
Like what you see? Sign up today https://ui.awin.com/awin/merchant/4405/profile
Normal
0
false
false
false
EN-GB
X-NONE
X-NONE
MicrosoftInternetExplorer4
Normal
0
false
false
false
EN-GB
X-NONE
X-NONE
yRc$Tql%KohH
/* Style Definitions */
table.MsoNormalTable
{mso-style-name:"Table Normal";
mso-tstyle-rowband-size:0;
mso-tstyle-colband-size:0;
mso-style-noshow:yes;
mso-style-priority:99;
mso-style-qformat:yes;
mso-style-parent:"";
mso-padding-alt:0cm 5.4pt 0cm 5.4pt;
mso-para-margin:0cm;
mso-para-margin-bottom:.0001pt;
mso-pagination:widow-orphan;
font-size:11.0pt;
font-family:"Calibri","sans-serif";
mso-ascii-font-family:Calibri;
mso-ascii-theme-font:minor-latin;
mso-hansi-font-family:Calibri;
mso-hansi-theme-font:minor-latin;
mso-fareast-language:EN-US;}