---
New Consciously-Crafted Socks Made From Recycled Bottles
Come check out our Consciously-Crafted socks made from Recycled Bottles here at Sock Shop
Click here to find out more. 
Perfect for cyclists, and NOT just because of their fun pushbike patterning, Thought Cyclist Bicycle Bamboo and Organic Cotton Socks are fast wicking and have better moisture absorbency than any comparable cotton only socks. The natural bamboo gives them built-in anti-bacterial, anti-fungal and hypoallergenic properties that will keep your feet fresh and dry, and your skin healthy, as you take on your daily bike ride.
Now £5.99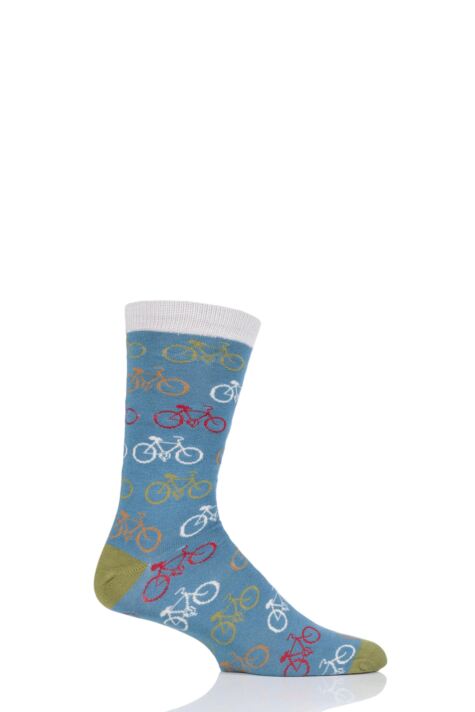 Put some colour – and some care – into your day by pulling on a pair of these Thought Jamie Stripe Bamboo and Organic Cotton Socks - stylish men's socks with one eye on reducing the environmental impact of clothing production. As the name suggests, Thought make their products with as much consideration for how the materials are sourced. Their bamboo is sustainable, their cotton is certified organically grown, and even the polyester content is recycled fibre.
Now £5.99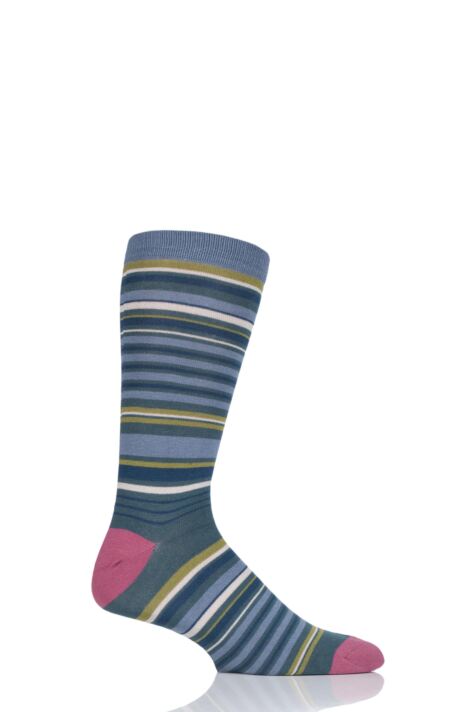 With their unusual mix of dainty polka dots on the legs and Art Deco fan/seashell pattern on the feet, Thought Wren Small Dots Bamboo and Organic Cotton Socks are pretty and feminine, finished with contrasting plain cuffs, heels and toes.
Now £5.99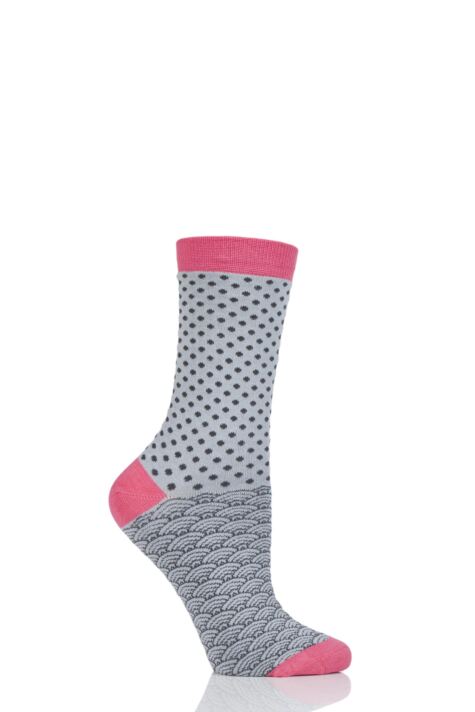 With a beautiful blue tit motif, these ladies Thought Bird Design Bamboo and Organic Cotton Socks box are incredibly pretty, and incredibly soft, with their foot (and planet) loving bamboo, organic cotton and recycled polyester blend, making them sustainable, breathable, naturally antibacterial and anti-fungal, so you stay fresher and your skin stays healthier.
Now £5.99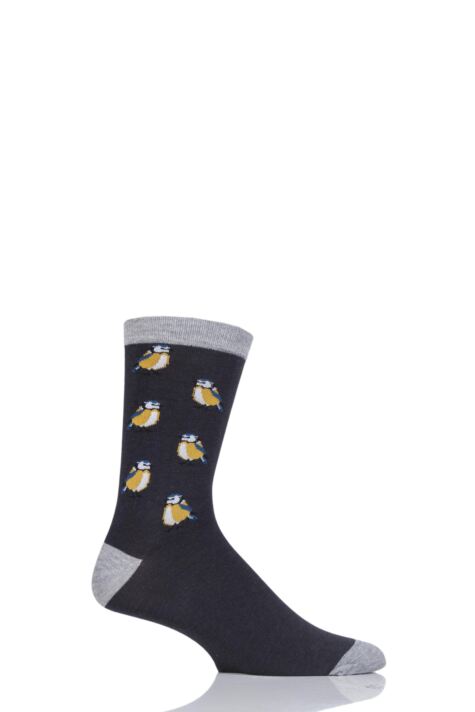 Bold and broadly banded in a rugby hoop, Thought Kieran Stripe Bamboo and Organic Cotton Socks are casual in style but all business when it comes to their environmental credentials! These super-planet-friendly socks are produced using only renewable and recycled resources like bamboo, certified organic cotton grown with no chemical fertilisers, pesticides or genetic modification, and recycled polyester fibre adding strength and durability.
Now £5.99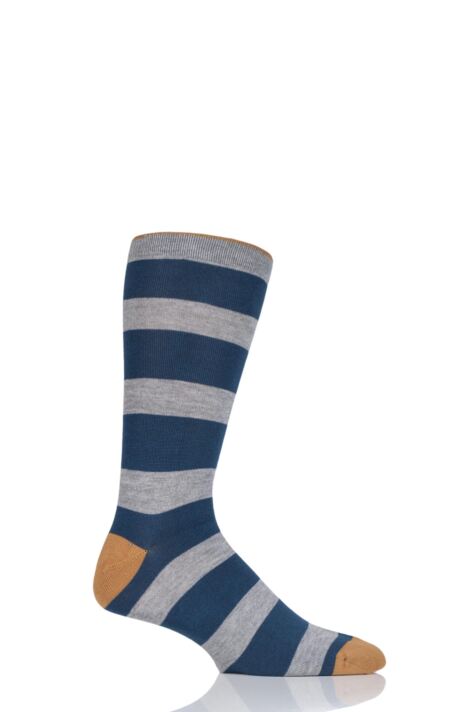 Made in an incredibly soft, skin-friendly blend, these good-looking Thought Solid Jack Plain Bamboo and Organic Cotton Socks are breathable, naturally antibacterial and anti-fungal, able to keep feet fresh and healthy. They include flat, well-made hand linked toes for smooth seams that care for the feet by keeping rubbing and blisters at bay.
Now £5.99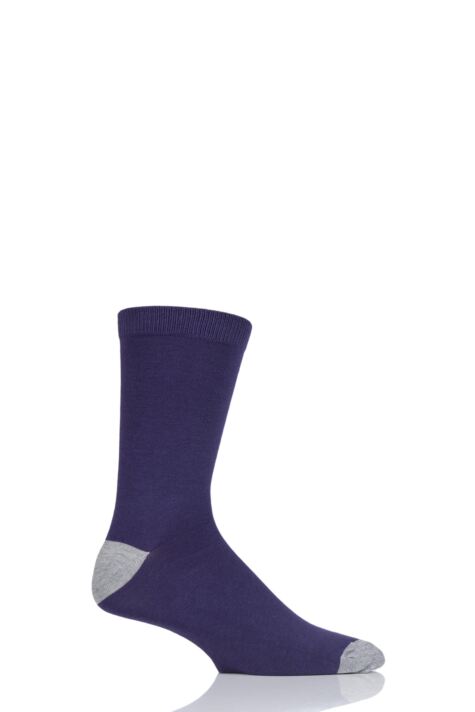 So cute, covered with little bunny motifs, these skin-and-earth-friendly Thought Rabbit Bamboo and Organic Cotton Socks are just adorable. They are blissfully soft too, made using silky bamboo fibre that is known For its ability to keep all skin types healthy, hygienic and dry, with natural antibacterial and anti-fungal properties.
Now £5.99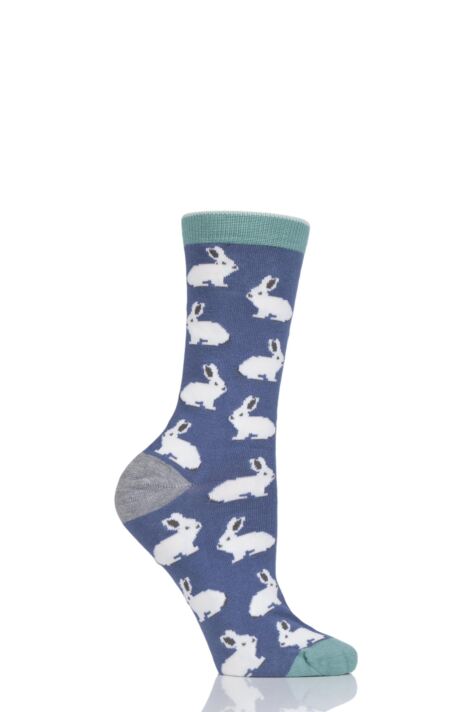 Made from a planet-loving, sustainable fibre mix of natural bamboo viscose, certified organic cotton and certified recycled polyester, these low on the ankle Thought Saffi Dots Bamboo and Organic Cotton Trainer Socks are ideal partners for your summer shoes, trainers and pumps.
Now £5.99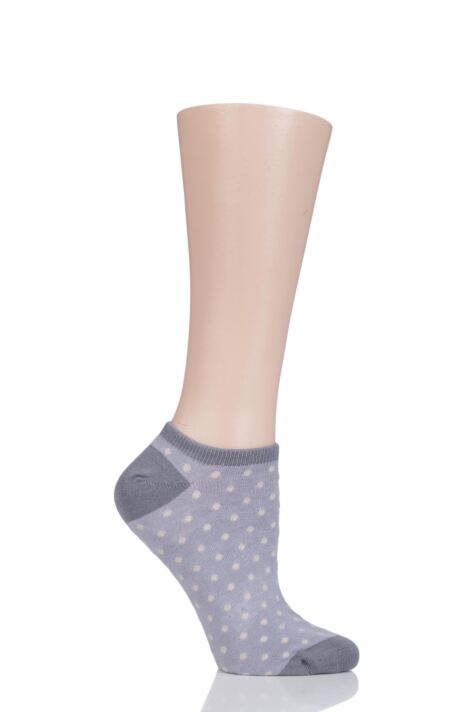 With fibre derived from sustainably sourced, certified recycled polyester, designed and made with thought and care from cuff to toe, Thought Karla Stars and Stripes Bamboo Socks bring a little fun to being planet-friendly, with their casual good looks and colourful contrast cuff, toe and heel details.
Now £5.99